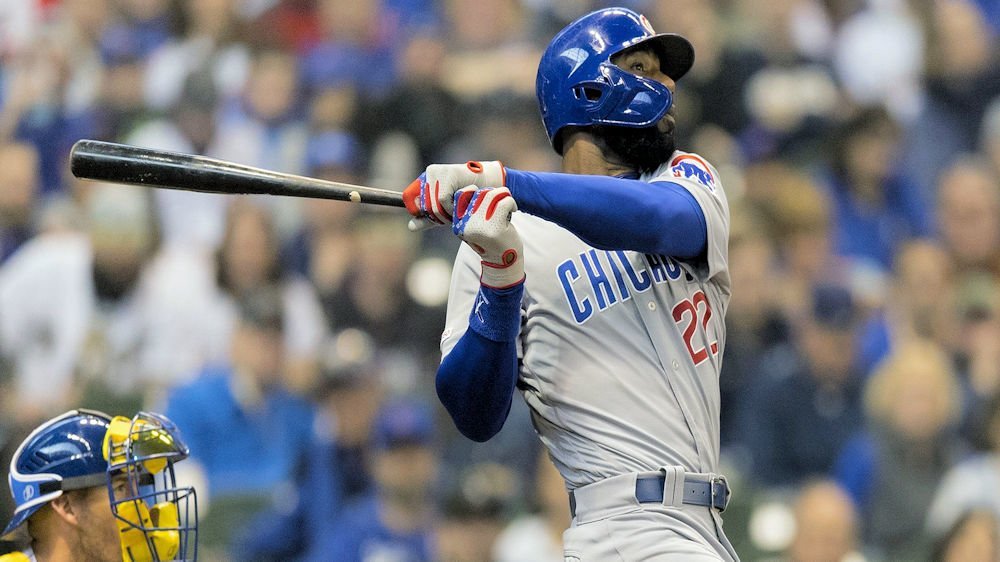 | | |
| --- | --- |
| Commentary: Jason Heyward's leadership is key for Cubs | |
---
| | | |
| --- | --- | --- |
| 2019-07-17 10:16:20.0 | | |
In the middle of game seven of the 2016 World Series, a rain delay that proved important gave Jason Heyward a chance to be a hero despite his subpar offensive numbers.
Heyward said "We're the best team in baseball, and we're the best team in baseball for a reason. Now we're going to show it. We play like the score is nothing-nothing. We've got to stay positive and fight for your brothers. Stick together and we're going to win this game."
The Cubs went on to win that game and players lauded Hayward's speech. In a brief few words, Heyward said "I just had to remind them who they are," and the Cubs are just about ready for Heyward to step up and be that leader again.
On Monday's frustrating sloppy loss to the seemingly unbeatable Reds, that featured the way too normal lapses on the bases, extremely costly errors and lack of timely hitting, Jason Heyward did something out of character.
Heyward struck out in the late innings and snapped (or tried to) his bat over his knee, with a shard of wood flying up in the air. This move seemed to reiterate the frustration the Cubs have had in recent weeks. The Cubs have spent more than a month playing uncharacteristicly sloppy, almost uninterested baseball. After a weekend sweep of the Pirates that seemed to erase some doubt, the first game of a series with the Reds looked to bring back the question marks and seemed to be the boiling point for Heyward.
J-Hey made a dazzling diving catch in center field and continues to play superb defense, and has been one of the Cubs' best hitters this season. Heyward already has 15 homers, his most in any season with the Cubs. He is also on pace to have his career highs in a Cubs uniform in RBIs and batting average. Despite having his best season for the Cubs thus far, Heyward made a move out of frustration on Monday night when he attempted to pull a Bo Jackson.
Jason Heyward snapped his bat like a toothpick ?? pic.twitter.com/VoBYZEfg1V

— Baseball Bros (@BaseballBros) July 16, 2019
That move could have been a display of leadership to try and spark his team, however it also could have simply just been frustration boiling over. The Cubs know that Heyward is also one of the best leaders on the team and Heyward's leadership could be key down the stretch of the season.
The Cubs spent the majority of the offseason clamoring for the need to fill the leadership void left by David Ross. The Cubs let Tommy La Stella go to bring in Daniel Descalso, who has struggled mightily. Theo and Co. just traded for the veteran back-up catcher they've been looking for.
But like much of the offseason, the Cubs decided to rely in house for their needs. With Ben Zobrist absent until September at the earliest, the Cubs can turn to their perennial gold glove candidate with tremendous leadership experience to be their go-to guy in the clubhouse.
I mean, J-hey has done it on the biggest stage when the moment mattered most, so surely he can help this team down the stretch of a season in which they are attempting to accomplish something he has been a part of before.
Heyward should just remind the team who they are: an extremely talented team that has won a championship and can do it again.