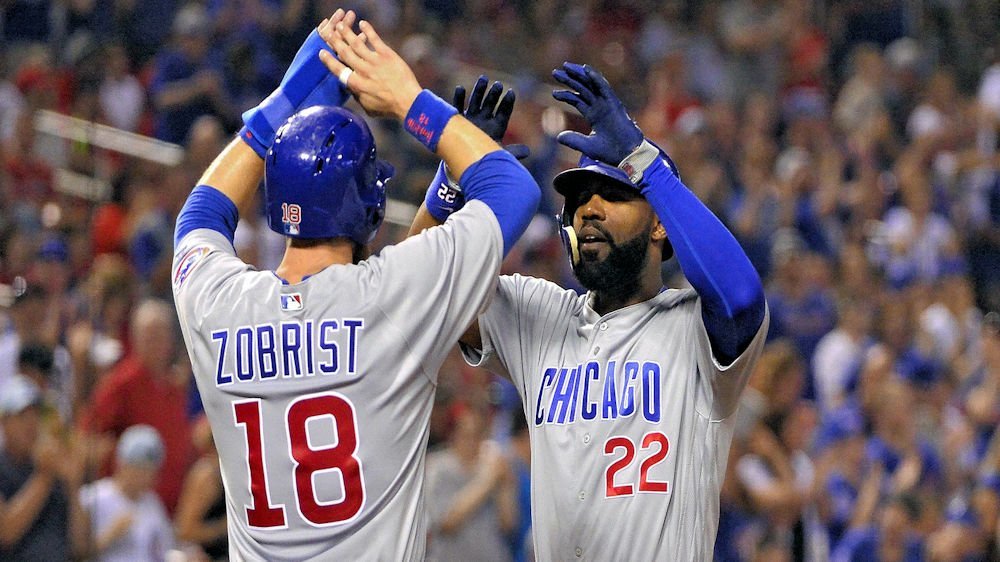 | | |
| --- | --- |
| Commentary: My take on realignment, expansion, and universal DH | |
---
| | | |
| --- | --- | --- |
| Friday, June 22, 2018, 10:53 AM | | |
Commissioner Rob Manfred is determined to figure out a way to grab the 14-second attention span of millennials and get them to become fans of major league baseball even if it means making drastic and dramatic changes to the great game we all love.
Jayson Stark, now writing for The Athletic, broke the story a few weeks ago about these changes being considered. For you frequent readers, you know I am a staunch traditionalist, but you may be surprised on my position on some of these changes.
Reduced Schedule
Strong consideration is being given to going back to a 154 game schedule. If it means that the baseball season won't start and end in winter conditions, then I am all for it. Eight fewer regular season games are not going to change who the best teams are, and this one makes sense to me and should be a no-brainer. Owners can make up revenue by increasing the wild card game to a three-game series creating more interest and more income.
Eliminate Shifting
Manfred hates shifting and feels it is the number one cause of fewer runs being scored. If a major league hitter cannot figure out after three at-bats that he needs to do something different to get on base, then too bad for him. I say leave this one alone, and someone teach these guys how to bunt or hit to the opposite field for goodness sakes.
The next four are all interrelated, so it is hard to discuss one without bringing in some or all of the others. I will combine them all into one discussion.
Make DH the same for all teams; Add two new teams; Stop interleague play; Realign to either four, four-team divisions, or eliminate AL and NL alliances.
So, why are these all related? If you either eliminate the DH or make the DH universal, it takes away from the difference for AL and NL so why have them. If you add two teams and need to realign why not eliminate leagues at that time. If you eliminate leagues, do you need to have different DH rules?
Surprisingly the fate of the DH is not as cut and dry as you would think. There is a growing management base that is in favor of eliminating the DH especially in light of Manfred wanting to speed up the game. As I have written before, the DH makes the games longer and has the opposite effect of speeding up the game. The same holds true for increasing the offense, but that is for another day. Mark me down for eliminating the DH.
Adding two teams will help to balance out the leagues and make the numbers work better, especially if you plan on eliminating interleague games. Speculation is centered on Portland and Charlotte, but you could make a case for two or three other cities including Nashville, Vancouver, New Orleans, Las Vegas, and others. Stark has reported that this would also entail Tampa going to the NL and Denver moving to the AL while each league would then have 4 four-team divisions. The Cubs would play in a division with the Cardinals, Reds, and Brewers.
The more radical realignment would eliminate the NL and AL and instead have an East and West with divisions falling under the headings of Bambino, Splinter, Aaron, Musial, Jackie, Mays, Brett, and Ernie. The new alignments are a combination of AL and NL and are more regional. The Cubs would have the White Sox, Brewers, and the Twins as division mates in this alignment.
I am in favor of adding two new teams, and I am in favor of ending interleague play, but I have to draw the line on eliminating leagues. I know it hasn't hurt the NFL or the NBA, but it nearly put the NHL out of business when they removed the Original Six division, so I would say let's walk first on this, and I would favor adding a fourth division. This move would help with the playoffs and would eliminate the cruel winner take all wild-card game.
I get that baseball feels it needs to move forward with the times but sometimes things are OK as is and changing to just change is never a good thing. There will be change, and some will be embraced with no issues, and some will be dragged kicking and screaming into the 21st century. Baseball is the kind of game that needs to move quietly.