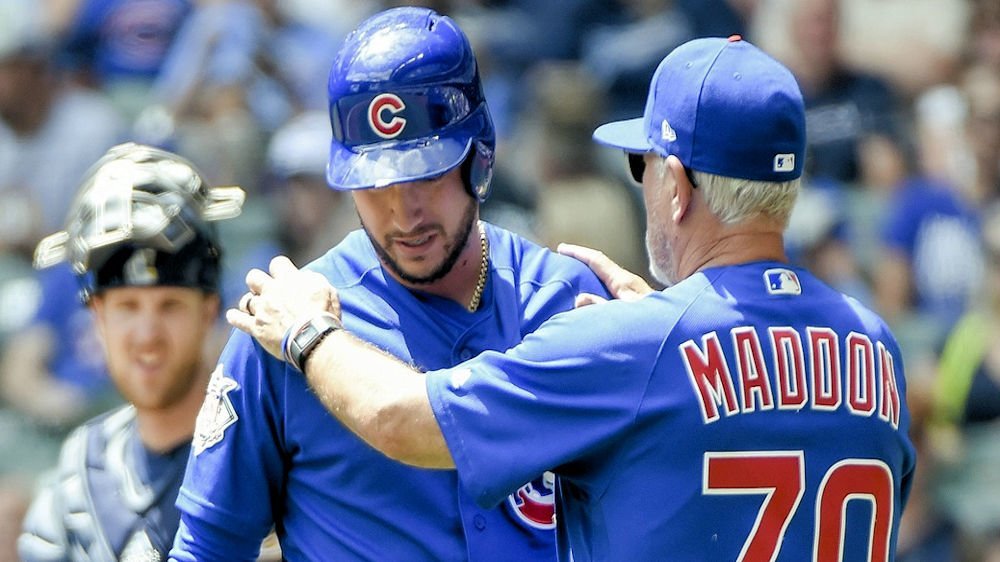 | | |
| --- | --- |
| Commentary: Please play Albert Almora Jr. | |
---
| | | |
| --- | --- | --- |
| Thursday, March 21, 2019, 3:58 PM | | |
I respect Joe Maddon for what he has done for the Chicago Cubs fans, franchise, and team since he was signed, but on some issues, he drives me insane. His constant changing of the line-up has even gotten Theo's attention, and he has asked Joe to be less blender this year.
But the number one thing that makes me nuts is his refusal to play Albert Almora against righties.
"These guys have to be developed yet. They need opportunity. They need to play," Maddon said of the team's younger players. "Albert looks great right now. There's no question. And I really believe, as he moves forward, which he's showing right now, he's going to handle the right-handed pitcher and continually get better at that. Then, the sky's the limit at that point. But, while you're learning how to fly a little bit, you may have to walk a little bit."
I have no issue with what he's saying, but then why not play him against righties in spring training where he can gain that experience? It seems like the perfect time to let him learn to hit those guys, which he's been doing since little league by the way. His insistence on getting Ian Happ at-bats even though he is not hitting his weight is taking away from Almora getting the reps he needs. Almora is probably going to be the franchise guy, not Happ, so what is Maddon doing here?
This was another wasted spring for the Cubs to get Almora the playing time he needs to develop, and they have now added so much concern on his brain that he is getting short with reporters asking him why he isn't playing against righties.
"I really don't want to talk about this anymore," Almora said. "Because it's redundant and it's something I don't like. I don't like to split lefties, righties. I'm playing baseball. I'm facing the opponents, and that's it. I'm not saying I'm pissed you're asking me that. Just in general, I don't want to talk about it anymore. It's not something I'm going to limit myself to."
Great. He not only has to sit for most of the games since righties dominate baseball but now he has the added weight of sitting on the bench wondering if Maddon is right and he can't hit righties. This kind of nonsense can ruin a guy's career.
Albert Almora, if left alone and allowed to play, is going to be one of the better center fielders in Cubs history. What Maddon is doing to this kid is crazy, and Jed or Theo need to sit him down and explain Almora's worth.
I know Ian Happ and Maddon have developed this bond over wine tasting and whatever else they seem to have bonded over, but he is not going to be a better player than Happ. Put Almora in the line-up every day and let him play. He is going to be fine. He proved last year he could hit righties when given a chance and as soon as he started to do so, Maddon sits him for a week.
It's like he's trying to ruin the kids' career.