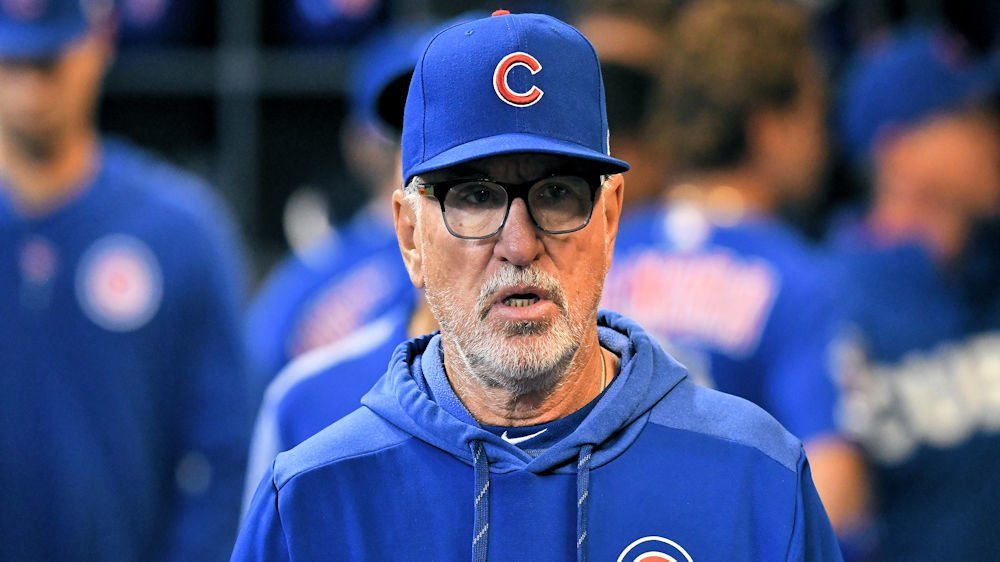 | | |
| --- | --- |
| Commentary: Ranting about the Cubs? Pick your battles | |
---
| | | |
| --- | --- | --- |
| Saturday, April 13, 2019, 9:01 PM | | |
Much to the surprise (and dismay) of those who think that all I do is moan and complain about the Cubs, the majority of this rant is directed toward some of the fan-base. All of us would like to see the Cubs win 100+ games this year, but the truth is, they're slumping mightily right now. The Cubs could go out and sign the top players from each position, and some of you would still gripe. Not that there isn't some complaining to do, but man, pick your battles.
"Almora is worse than Happ, we have a CF problem." Wrong and partially wrong. There's no doubt that Albert Almora, Jr. is slumping- he's only batting .244, but while the masses are screaming that the Cubs sent the wrong guy to Des Moines, the fact remains that Almora is striking out at a rate of about 25%, whereas Ian Happ was sporting a strikeout rate near 34%. Basic math: 35% is more than 25%, and don't even get me started on comparing the fielding between the two. There is no CF problem; the problem is a single, slumping player; this is no different than the continual slumps by the majority last year, and it will correct itself.
"The Cubs need to get Craig Kimbrel, like yesterday." Wrong again. Just as I told each of you that neither Bryce Harper nor Manny Machado would sign with Chicago, I'm going to tell you the same about Kimbrel. There is nothing wrong with Kimbrel- he's a phenomenal closer, he just isn't going to be signed by the Cubs. (1) Kimbrel is sitting because he wants crazy money. (2) The Cubs aren't in a position to pay him even half of what he's demanding (not that he'd settle for half). (3) Tim Collins, while no Craig Kimbrel, is also a closer by trade, and the Cubs already have one of those in Brandon Morrow (two if you count Pedro Strop).
"Yu Darvish is a steaming pile of…" Wrong. Darvish has had injury problems, and he's finally looking healthy. He has progressed in each of his three starts this season, either with longevity, control or attitude and while he's not in peak form (yet), give him time. If he can stay healthy and chew up innings with reasonable quality, it's about a 150% improvement from last year, no matter how many walks or hits he gives up.
"Tyler Chatwood is also a steaming pile of..." Last year, I couldn't have agreed with you more (in fact I probably contemplated writing something similar). Somehow, he's different this year. The walks are still up, as are the hits, but his overall control is about 1000x better than it was in 2018. Yes, a ball is a ball, is a ball, and a walk's a walk, but there's a big difference in pitches that miss the strike zone and pitches that not only miss but wind up somewhere around the on-deck circle.
In fairness to Chatwood (and to some of the other pitchers around the league), the home plate umps have been amazingly inconsistent this season. Pay attention to the Stat-Cast, and you'll see pitches that clearly missed being called strikes, while pitches clearly in the zone are going as balls. No less than two of Chatty's five walks this season should have been strikeouts. Cut the guy a little slack as he's chomping at the bit to start this weekend, and I think he may surprise you.
OR- the other end of the spectrum: "Everything is just peachy-keen with the Cubs No, no, NO it's not. This is a team that won a World Series less than 2-1/2 years ago, a team that's still full of championship caliber athletes, and a team that hasn't started a season this poorly since 2012- a year that they finished 5th (out of 6) with a record of 61-101 (36 games behind). Are the 2019 Cubs that team? No, I don't think so, but at this point, I'm not pinning my hopes on 100 wins this season either.
Now, if you want some legitimate gripes, try these (#2 is my personal favorite):
1. The starting rotation needs to go a lot deeper than 4.25 innings per game.
2. The bullpen needs to stop walking guys at the rate of 2 per minute, and if they could cut blown leads down to about 1 out of 5 games, it would probably help.
3. Joe Maddon needs to stop pulling pitchers who are throwing quality innings.
4. Joe also needs to stop putting "high-risk" pitchers into "high-leverage" situations.
5. Everyone complained about Jason Heyward's hitting last year. This year he's tearing the cover off of the ball; so why is he still batting seventh or eighth?
6. When will the batting orders become more fixed? (In the first 11 games Maddon has used nine batting orders- 11 when counting pitchers).
7. The starting rotation needs more consistency.
8. What is going on with all the errors this season?
9. Launch angle: The Cubs' team launch angle is averaging just 8.1 degrees, while the MLB average is about 11 degrees. This may not sound like something to gripe about, but a groundball (0 degrees) is what keeps runs from scoring and creates double-plays. This also attributes to the Cubs shortage of sac flies.
There you go, a new topic to vent about for each inning of play. As always, I welcome your feedback.