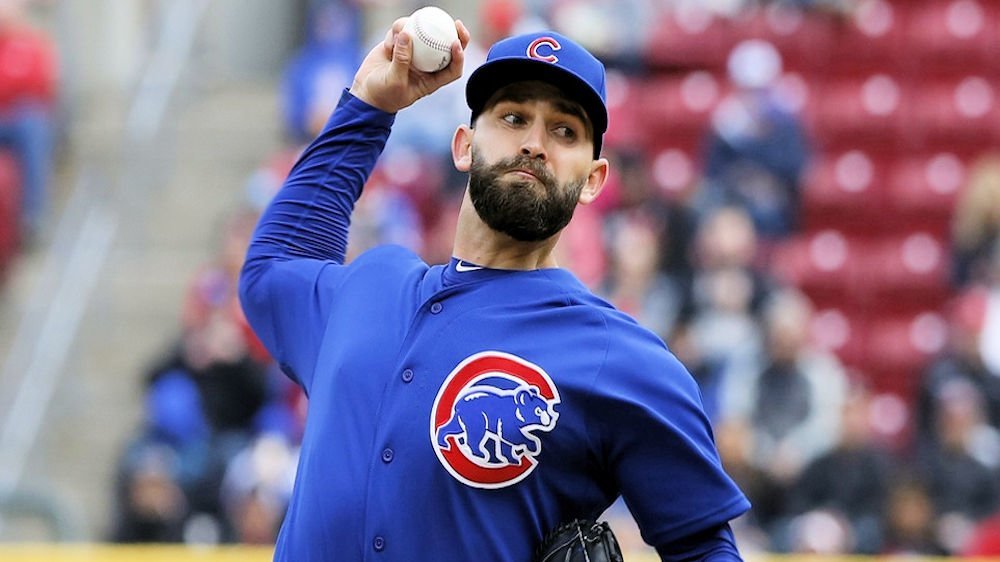 | | |
| --- | --- |
| Commentary: Sir Walks-A-Lot is hurting the Cubs | |
---
| | | |
| --- | --- | --- |
| Sunday, August 19, 2018, 11:58 AM | | |
Does anyone realize that had it not been for Sir Walks-A-Lot (aka Tyler Chatwood), that the Cubs would have won a third straight, 1-0 game on a solo homer last night? Ben Zobrist did his part by providing the long ball, but "you know who" failed miserably… again.
As I predicted, Chatwood managed to have the game lost for the Cubs by the end of the second inning. In case you missed it, Chatwood fanned no one, issued three free passes and allowed three runs to score in the second, all on only two hits, before Joe Maddon had seen enough, plucking him just after the start of the bottom of the third inning.
While a loss seemed inevitable, the Cubs' relief effort was flawless, as Randy Rosario, Jesse Chavez, Brandon Kintzler and Jorge De La Rosa combined for a total of seven shutout innings, allowing six hits, one walk and issuing six strikeouts; but I digress.
Chatwood's "effort" last night ended a three-game win streak, and indirectly allowed the now second place Cardinals, to trail the Cubs by only four games. Something has got to give.
With the arrival of Cole Hamels, Chatwood was relegated to the bullpen, for the most part, never to be seen or heard from again this season. Not that the being a relief pitcher isn't important, but when you aren't being tapped to play, other than in blowout situations, something is radically wrong. In three-plus weeks of relief work, Chatwood has made fewer appearances as a reliever (three), than he would have as a starter, as Joe Maddon, Jim Hickey, and the others have all come to realize that the Tyler Chatwood factor spells trouble.
You can't expect depth from him, not unless you have an 18 run lead anyway, so the rationale that he's just in there to chew up innings (either as a reliever or a starter) is nothing short of flawed. With a reputation that now seems to precede him, Chatwood is never going to get the benefit of borderline strike calls, and when he does manage to throw over the plate, they clobber him. Countless, idle innings in the bullpen have done nothing for his control issues, and he now seems even weaker as a starter.
With as much as Joe Maddon believes in baptism under fire, I just can't understand why a minor-leaguer wasn't called up for the start. Duane Underwood Jr. looked promising in his lone appearance as a Cubs' starter, and Luke Farrell has experience. I've seen people advocating for Jen-Ho Tseng to get another shot, and while he wouldn't be my first choice, he couldn't do any worse than Chatwood. The bottom line is, that if the Cubs are willing to give one away, why not give it to a kid who deserves at least one chance in the big leagues, rather than to a guy who seems to derail the team with every appearance?
Mike Montgomery's DL stint (right shoulder inflammation) was made retroactive to August 17th, meaning that he should be reactivated on or about August 26th. The only problem is, his next scheduled start would be on August 24th (vs Cincinnati), and Maddon has already listed Chatwood as the probable starter for that game.
Joe, if you happen to read this, please do yourself, the fans, and most importantly the team a favor- quit messing around with Tyler Chatwood and get someone in there who can actually walk less than a man per inning.