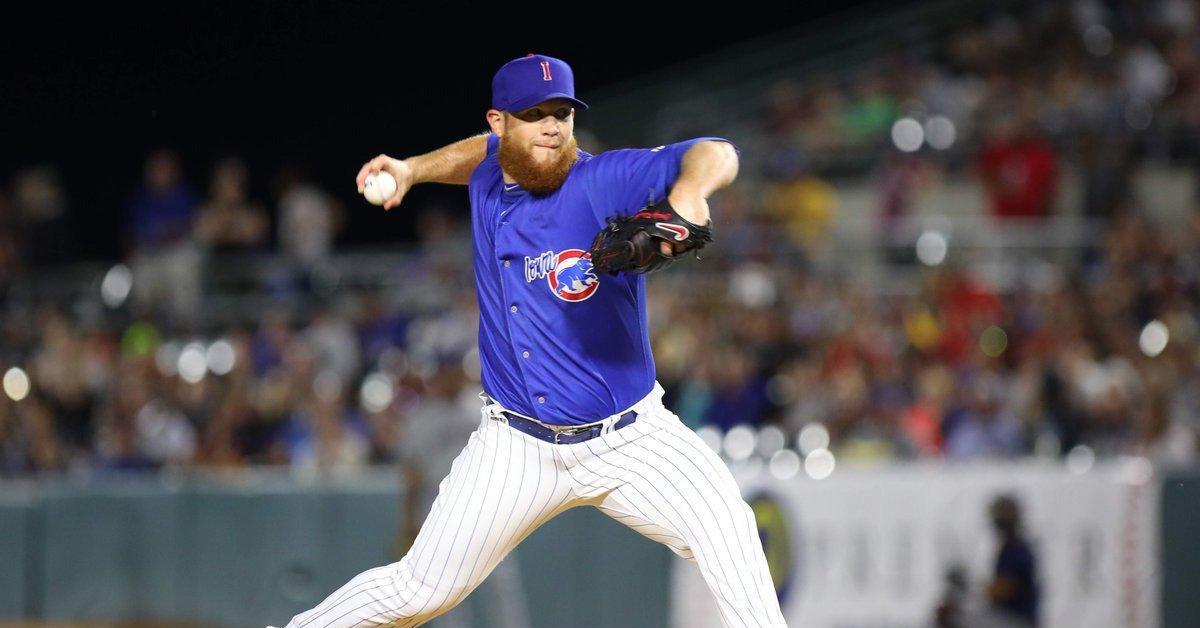 | | |
| --- | --- |
| Commentary: The Craig Kimbrel Era begins | |
---
| | | |
| --- | --- | --- |
| Thursday, June 27, 2019, 2:19 PM | | |
Well, Cubs fans, the day you have been screaming about all season is finally here. Craig Kimbrel will be joining the team today and will immediately step into the closer role for our beloved.
As Theo Epstein said Tuesday: ''There's certainly a chance that at the very end of this homestand or early on the next road trip we could be seeing him.'' Today you will.
I have been a doubter as to his value added to this team when other more troubling areas needed to be addressed than closer, but he's here, so I welcome him with open arms.
I would have liked to see the bench improved, situational hitting, especially with runners in scoring position fixed, and a return to the great baseball sense and instincts they showed in past seasons. (How many times are they going to run themselves out of an inning?)
Not knowing much about Kimbrel, I wanted to match his stats against guys I do know something about to see what we can expect from the latest savior. He has a nine-year major league career through the 2018 season, so I matched him up against some tough competition.
Luckily for you all, I made a chart so you can follow along at home. Here are nine-year stats to compare Kimbrel against, except for Mariano Rivera where I've shown his career stats.

That Rivera guy seems pretty decent. Oh, and Dennis Eckersley at Oakland was in his 30's, so he is a freak of nature.
What surprised me was how dominant Kimbrel has been in his career. All of the guys on this list, except him, are Hall of Famers. If he can be close to his talents to date, he will be something we haven't seen here in a while.
Now, if the Cubs can just figure out how to get the game to him with a lead and not blow them in innings 5-8, we'll have something. What he does do is move everyone down an inning or two and slot people where they need to be.
Strop goes back to his set-up role, Cishek handles the 7th inning, and the rest figure out innings earlier based on how the game is going. Maddon, if he is still managing after the break, can put some consistency into the bullpen, finally.
The Cubs still need to drive guys in, the bench still could be improved, and someone, please put Darvish out of his misery, but it seems like the bullpen might be fixed for this year, and that is a relief.