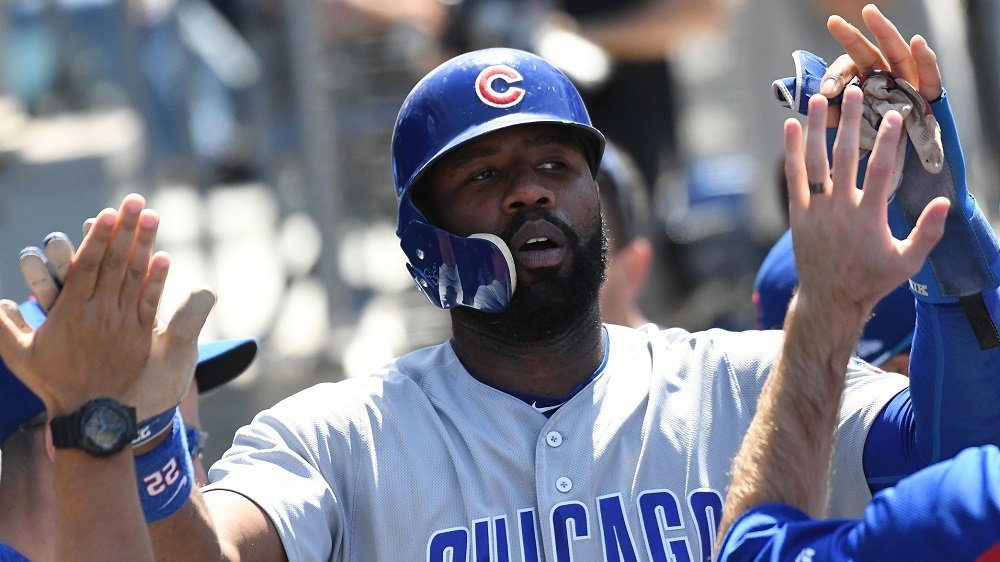 | | |
| --- | --- |
| Commentary: The difference in winning and not losing | |
---
| | | |
| --- | --- | --- |
| Tuesday, August 7, 2018, 1:31 PM | | |
In my opinion, there's quite a bit of difference between winning and not losing. Wins come with a showing of confidence and command, whereas not losing seems more a game of attrition. The Cubs "won" last night, and they will certainly take the "W," but something has got to give with these poor offensive showings.
If I'd have thought for a minute that Ian Happ would have bought me a new TV this morning, I'd have most certainly launched a shoe at it last night. Happ was (once again) 0-4, with four strikeouts this time, and while Kyle Schwarber only fanned once, his effectiveness as a DH was non-existent, as he went 0-3 with a walk. Rizzo's performance was equally dismal, going one for four with a walk, making Albert Almora the 'shining star" of the bunch, going one for three.
Collectively, the Cubs went 9 for 34 (.265), which wouldn't be bad if they'd quit stranding men on base, but once again, they failed to score on more than one occasion with men in scoring position and less than two out. The guys that were hitting last night did it well, going 9 for 23 (.391) between them, while the non-productive portion of the order went 0 for 11, and I don't think I need to tell you what that works out to be.
Over the course of the last 14 days, Almora is batting a pathetic .176, but that's a blessing when you consider that Happ is batting only .118 over the same period. While not playing nearly as often, Victor Caratini has struggled immensely in the last two weeks, going one for his last thirteen (.077), making Addison Russell's average of .212 (7 for 33) something to write home about. Meanwhile, the balance of the team is batting .300 over the last two weeks.
The Cubs' run differential still stands at +100, while the Padres and Royals have a combined deficit of 315 runs, yet in the past five games (four with SD and one with KC), the Cubs have now been outscored 25-20.
I'm not certain what it will take to get this offense firing on all cylinders, but Joe Maddon and hitting coach Chili Davis need to get it figured out pretty fast, or the Cubs are going to continue to just slip by.