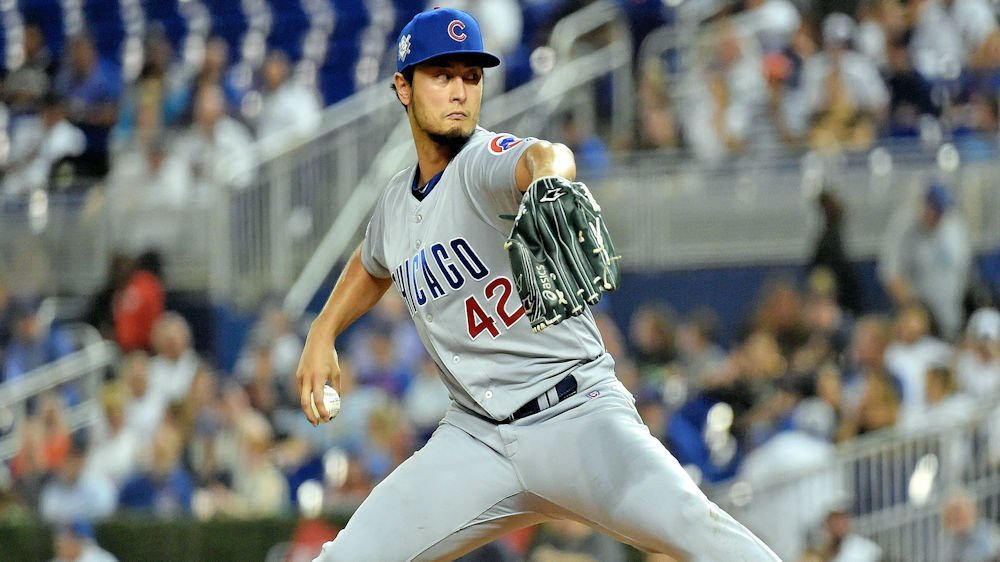 | | |
| --- | --- |
| Commentary: The truth about Yu | |
---
| | | |
| --- | --- | --- |
| Monday, May 13, 2019, 12:03 PM | | |
My fellow writer here at CubsHQ.com, Ken Allison, is really struggling to keep his sanity every time Yu Darvish climbs the hill for a start with the Cubs. He's not alone as social media is exploding with anti-Yu rants and anguish.
For me, I've been consistent since the Cubs signed him. I didn't understand the move then, and I still don't understand the move today. It's not like they were getting Clayton Kershaw, so I'm not sure why everyone is up in arms. Darvish is what he has been his whole career.
This year his line is 2-3, 5.40 ERA, and a 1.72 WHIP (33 walks in 36.2 innings). Compare to his lifetime stats of 59-48, 3.56, and 1.21, and you can see he is basically an average pitcher his whole career. If fans want to be mad at someone they should focus their energy on Theo Epstein who overpaid for this guy.
"I'm a thinker over my almost 15-year career, but absolutely it's too much. I want to be better, so it's my challenge, but I think it's good for me." Darvish told Tony Andracki of NBC Sports Chicago.
Every coach you ever had in your life told you the sports rule number one is don't think. It just messes you up, and you lose all flow to your game.
"Yeah, until the last outing, I was thinking too much, like 'I have to throw a strike,'" Darvish said. "But today, I was focusing more on attacking hitters."
Excellent job attacking in his last start; 6 walks in 4 innings.
At this point, things are going swimmingly for the Cubs, and you don't want to mess around with the rotation so Darvish it is, for now. You run him out there every five days and hope he can at least eat up some innings for you and help your bullpen. He is destined to be a number five starter on this staff, and it's unlikely he will make the postseason roster unless he makes a complete about-face or someone else gets hurt.
For fans to anguish with every start is a waste of time and energy. This is what you are going to see all year, average stuff with an occasional brilliant start. Get used to it.
Joe Maddon discusses the struggles of Yu Darvish from the Cubs' 4-1 win.

More: https://t.co/cG5en6x2Cs pic.twitter.com/zQFrZWP0ld

— 670 The Score (@670TheScore) May 9, 2019