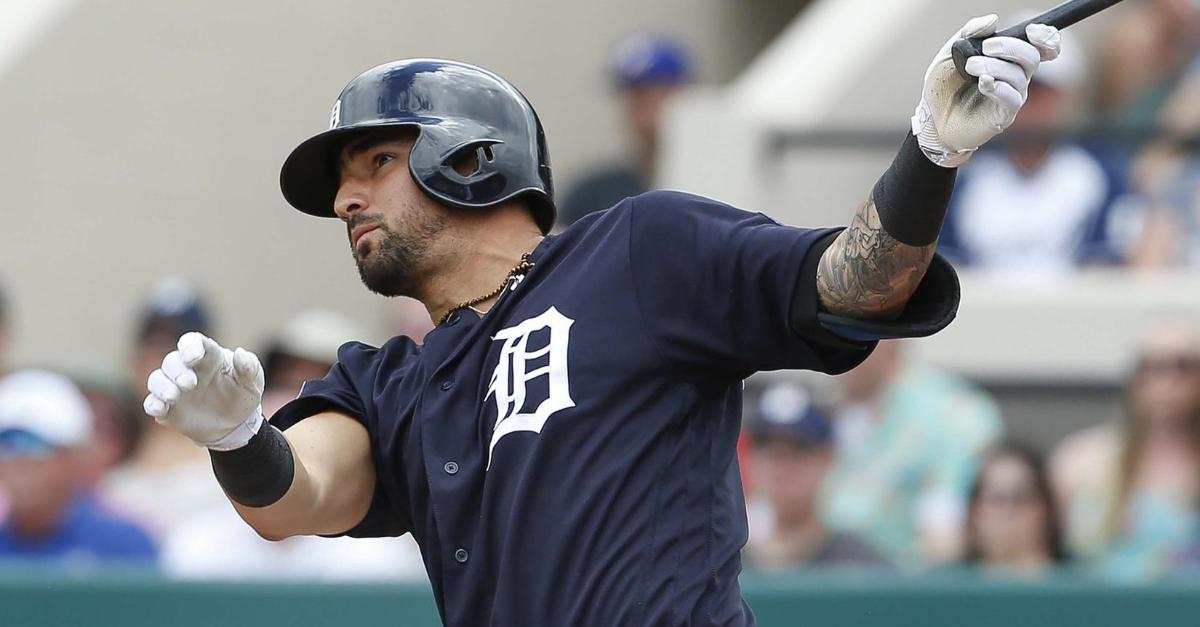 | | |
| --- | --- |
| Commentary: Three potential trade fits for Cubs | |
---
| | | |
| --- | --- | --- |
| Tuesday, July 23, 2019, 11:34 AM | | |
We have reached the best part of the baseball season depending on how you look at things as the trade deadline is just over a week away. With no waiver deadline anymore, all deals must be completed by next Wednesday, July 31 as things should get interesting over the next seven or so days. With the Cubs getting off to a hot start to open the second half, this road trip will be the telling story as to whether this team is for real or not.
Regardless of what transpires, I still expect the Cubs to be buyers at the deadline as they look to fill some holes in their lineup. Outside of more bullpen help and maybe a stable second baseman, the biggest hole on this team is outfield depth and leadoff production. Here are three players that the Cubs may target to fit those holes.
Nick Castellanos OF Detroit Tigers: Earlier this season, this may not be a name you expected the Cubs to target give who they have in the outfield. As the season has gone on, that has changed as only Jason Heyward seems to be hitting in the outfield as both Albert Almora and Kyle Schwarber continue to struggle despite Schwarber's 20 hrs.
Castellanos makes a lot of sense for the Cubs as he would not only provide some much-needed outfield depth but also may solve one of the Cubs surprising issues this season. Historically, the Cubs have been an excellent hitting team against left-handed pitchers with Almora, Baez, Contreras, and Bryant all hitting north of .300 against Southpaws. For some reason, those players have all struggled against lefties this year except for Bryant as the team has looked lost against South Paws all season.
Castellanos will not earn you a gold glove in the field, and for all you Schwarber haters, he may be worse defensively than Schwarber is, but Castellanos has been crushing lefties this season, and his bat would undoubtedly improve the Cubs lineup. At just 27 years old, Castellanos is still young and could be signed to a long-term deal in the future based on the production he could bring to the table.
Sure, his power numbers may be down a little at 14 HRS and 36 RBI's, but his .284 average would immediately give him the best batting average in the outfield and would be a must-start against lefties as he possesses a 1200 plus OPS against southpaws. Not only does this deal makes sense for the Cubs, but it does for the Tigers also as the two teams have been very familiar with each other in trade talks since the Cubs acquired both Justin Wilson and Alex Avila in 2017 for Jeimar Candellario as the centerpiece.
What would it take for the Cubs to land Castellanos? I don't think it would be overly steep in terms of major league talent, but it would cost the Cubs some strong prospects since Detroit is in rebuild mode. If the Cubs are serious about this move, Schwarber may be included in this deal. It would allow him to become a DH which is where I still think he fits best and would give the Tigers some immediate pop in the lineup.
The hard part would be what prospects would be on the way, and I feel Brennan Davis will be the key to that deal. Not only is he a top 10 prospect in the Cubs system but he is just 21 years old and plays the outfield. This would give the Tigers a corner man for the future that they could build around as they look to get back to the early 2010 Tigers.
A second name that recently popped up as early as Saturday is Arizona Diamondbacks center fielder Jarrod Dyson. The former Kansas City Royal played a huge role in their 2015 world series run as he was primarily used as a pinch-runner before carving out an everyday role midway through the 2016 season. Now fully entrenched as the center fielder in Arizona, Dyson is hitting .254 with 6 HRS and 21 RBIs, but his 21 stolen bases are why the Cubs are showing interest.
The one thing the Cubs lack in their lineup is speed and Dyson certainly brings that to the table recording 241 stolen bases in his career as of now. With the Cubs giving Albert Almora every chance in the world to be the everyday center fielder and seeing his struggles this season it may be time to sacrifice his defense for a more valuable option in that position.
Sure, Almora's defense will be missed, but his bat is not what the Cubs have been hoping for and will not blow you away with speed. Dyson also doesn't blow you away with the bat, but a .335 OBP is nearly 60 points higher than Almora and will bring the Cubs a speed threat to a lineup long lacking that aspect. The last time the Cubs had a legitimate base-stealing threat at the top of the order you have to go way back to early 2000s when slap happy Juan Pierre was doing his thing.
I don't expect Dyson to reach base enough to steal 60 bases but just having his presence on the bases and threat to go on any pitch will make teams think twice about how to defend the meat of the order which may take the shift away in some aspects. With this being the most recent of rumors, I would watch this until the 31st especially with this road trip being a key point the Cubs second half.
Should this deal go through, Almora must be included so he can continue to play every day. Yes, his defense will never get replaced in center, but the Cubs need to find more contact happy bats that worry less about the long ball. I also feel the Diamondbacks will want pitchers in return so look for Brailyn Marquez as a name brought up in this deal. Not only is Marquez just 20 years old, but he is a lefty who is consistently hitting 97-99 at South Bend while maxing out at 101 at the A ball all-star game. He is a fast-rising prospect with the most upside in the system as the Cubs are still trying to figure out what he is as a pitcher.
The final trade option is the most obvious in my mind, and that would be Whit Merrifield. Why this deal makes the most sense for me is because it can solve four problems in one deal. This was a deal that was talked about going back to 2017 before the Royals entered full kill rebuild mode. That changed after Merrifield signed a four-year extension this offseason, but with the Royals on the verge of a 100 plus loss season, it would be smart to move him now and get some great talent in return.
Not only would Merrifield be the perfect leadoff hitter like Dexter Fowler was, but he also provides the versatility that Maddon likes in his lineup. After playing mostly second base with Kansas City, Merrifield now finds himself playing both left and right field spots showing his overall versatility in the field. Although right field is locked up in Chicago, Merrifield would undoubtedly have no trouble playing second base at a full-time level but could also move to the corner spots depending on matchups.
His stolen base numbers are not what they used to be, but his game is like that of what Fowler provided as he can hit for decent power along with stealing 25 plus bases. Not to mention at 30 years old and three years left after this season, the Cubs would have him locked up for multiple years with their leadoff problem taken care of barring injury.
Granted, this move makes the most sense to me; it will also take the most in terms of what the Cubs must give up. Making this trade will cause mixed reviews, but it would allow the Cubs their best shot to unload either Addison Russell or Ian Happ if not both in the deal. Russell has been a mess since coming back to Chicago, and a change of scenery may do him well. Happ has been going through plenty of growing pains in AAA, but his overall versatility and switch-hitting power ability makes him an ideal candidate for the Royals to invest in for a low price.
David Bote and Robel Garcia are two more names to watch give what they provide in the field and at the plate. Bote much like Merrifield signed an extension this offseason and is locked up for four more years beyond 2019. Garcia is a second baseman by trade but has seen plenty of time at both third and left while providing a ton of switch-hitting power. For a team rebuilding and looking for controllable assets, this trade makes sense for both sides.
Stay tuned as the next week will be an exciting time in baseball.