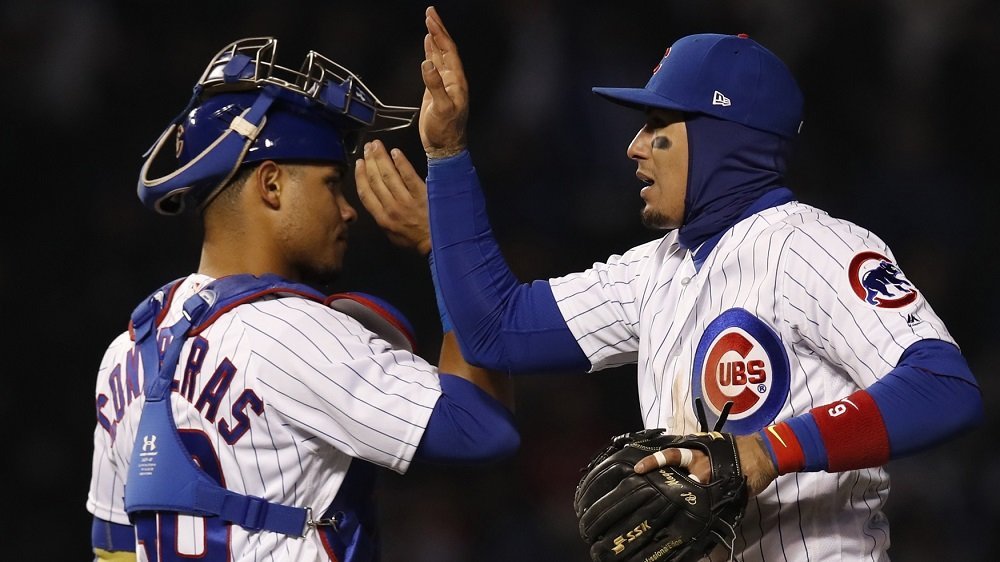 | | |
| --- | --- |
| Commentary: What I'm thankful for with Cubs | |
---
| | | |
| --- | --- | --- |
| Thursday, November 22, 2018, 8:44 AM | | |
Many of us will be sitting around the table this Thanksgiving and asking each other, what are you thankful for? It is as traditional as serving turkey and stuffing, and many of us struggle to think of something new to say.
Of course, we are all thankful for family and friends, that's a given. Good health is a popular choice too, as it should be. Having a job, a place to live, and food on the table rate high on most lists.
So, once you get past the obvious, what else are you thankful for this year?
As a Cubs fan, and a writer for this website, I thought I'd share with you what I'm thankful for with our beloved this year.
I am thankful every day that the Ricketts family had the foresight and opportunity to hire the leadership team of Theo Epstein, Jed Hoyer, and Jason McLeod. Their ability to put together an organization, with a plan, that allowed the Cubs to reach the top of the mountain is something to be thankful for.
I am thankful that the Cubs still get to play in the greatest ballpark in history and that we get to go there and see them doing it for six months. The transformation from a loveable dump to the beautiful shrine was expensive and hard but the Cubs found a way to make it happen and we should all say thanks for that.
I'm thankful for being able to see quality players like Anthony Rizzo, Kris Bryant, Willson Contreras, Jon Lester, Albert Almora, and yes Javier Baez too. Knowing that they are young, talented, and going to be around for a while just makes me smile every day. The beauty with which they play the game is easy to appreciate especially when you have seen so many bad players over the years.
I'm thankful for the passionate fans who follow this team and who live and die on each pitch and play just like their parents and grandparents did before them. The fans of the Chicago Cubs are the most overlooked and underappreciated in the game by many around the country. Yet other team's fans get talked up and they have not had to endure the heartache that Cubs fans have had to endure over the decades.
I am thankful for the opportunity to write for CubsHQ.com. I wish my dad were still here so that he could finally get to see that journalism education finally pay off and not just be used for evil in the business world. He always was my biggest supporter and loved when I had other opportunities to work in the media business over the years.
I am thankful to you, our loyal readers, of this website, who take the time each day to visit and read what we have to say. Keep coming back, we love to see you.