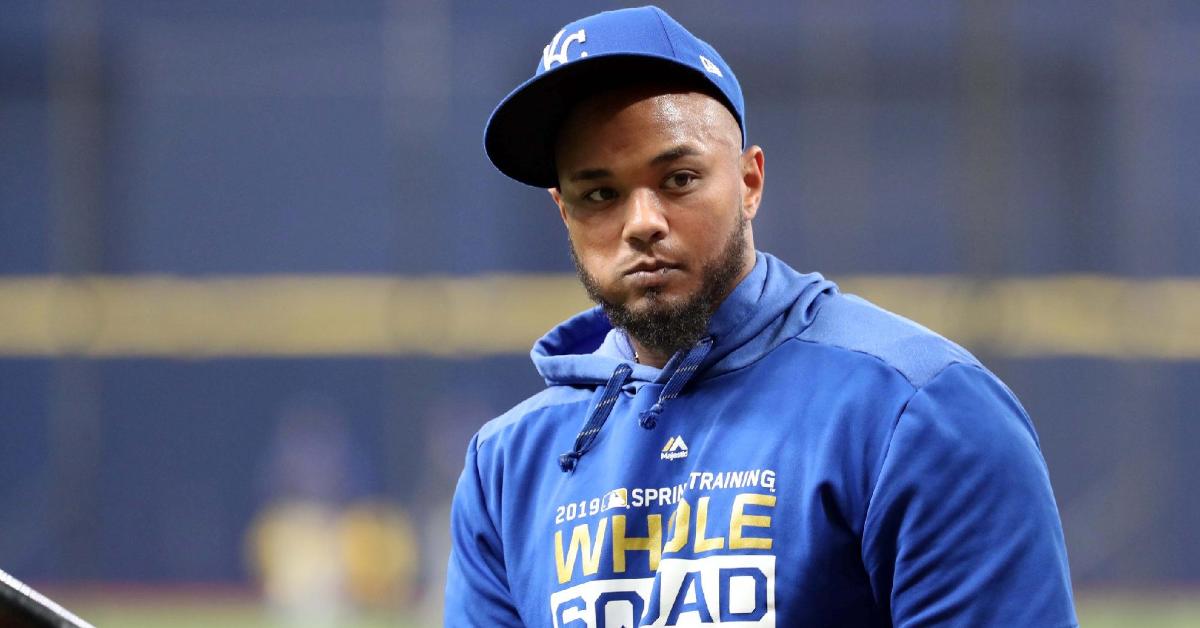 | | |
| --- | --- |
| Commentary: What does Maldonado trade mean for Victor Caratini's future? | |
---
| | | |
| --- | --- | --- |
| Tuesday, July 16, 2019, 3:10 PM | | |
Out of the blue on Monday night, a trade between the Cubs and Royals was announced: LHP Mike Montgomery, for the catcher, Martin Maldonado. Montgomery being dealt shouldn't come as a huge surprise to anyone, as it was no secret that Montgomery yearned to be in a starting rotation somewhere, a desire that was made clear at the start of the season.
Although the news of the trade was sudden, it's not like Theo Epstein grabbed Martin Maldonado as some knee-jerk reaction to Willson Contreras' injury- especially when the Cubs deemed this as a minor injury that would bench Willy for a few games. Instead, this trade had been talked about for a while, seeing what the Cubs could get from KC and what it would cost them.
So, why Maldonado?
Maldonado has the experience to catch a good game, and his arm is strong- something that Victor Caratini still lacks to some extent, but his batting average is in the tank- just .224. The Cubs probably won't carry three catchers for the entire second half which seems to leave Caratini as the odd-man-out. Still, this is an interesting move on Theo's behalf, as Maldonado is a straight-rental and becomes a free-agent at the end of this season.
Maddon talked about some of Maldonado's qualities during an interview with 670 The Score Tuesday.
"He's good, very good," Maddon said. "He's a very desirable major league catcher. He receives well, throws well.
"He'll hit a home run now and then too. He's got some really good pull power, but defense is his benchmark. A great clubhouse guy, he's a team leader, all that kind of stuff," Maddon said. "You see the stuff on the field, that's easy to evaluate. But then you really get to know the guy off the field and apparently, we're really going to benefit from his presence."
Mike Montgomery has struggled in just about every appearance this year, so trading him, primarily upon his own request, was indeed a no-brainer, but acquiring Maldonado seems to spell trouble- mostly for Caratini. Vic has improved exponentially this year, both behind the plate and beside it, but now that the Cubs have Maldonado, Caratini may be bait for an even bigger fish: Whit Merrifield. The Royals have made it clear that they want a total of three, MLB-ready players, which is a little steep- even for Merrifield, but Theo may be able to meet or negotiate a little to meet those demands.
The impact this city has had on my career and my family is immeasurable. Thank you @Cubs and Cubs fans - it was a privilege to be a Cub. I'll always cherish my time here, but I'm thankful for this new opportunity, back where it all started with the @Royals! #AlwaysRoyal pic.twitter.com/oyYSX2Hx8G

— Mike Montgomery (@MikeMontgum22) July 16, 2019
KC is now short a catcher, a spot Caratini could (and would almost be guaranteed to) fill immediately, and KC knows that he's only going to improve with more playing time.
Then there's Ian Happ, who could potentially replace Merrifield at both second base and in the outfield. Much like Caratini, there's a lot of speculation that Happ would improve his numbers with regular playing time- something the Cubs haven't given him. As the Cubs' pass on Happ, time after time, for promotions to fill-in on the 25-man roster, it's becoming increasingly evident that he'll be traded. Albert Almora Jr. has improved with increased playing time, as Kris Bryant is now being platooned in the outfield, making it appear as though Chicago has already moved on from Happ.
Who would that third man be, though?
Addison Russell makes sense, at least from the Royals' perspective, but dealing him would leave the Cubs in a precarious situation, when Javier Baez needs rest, or if he were to become injured. Nico Hoerner would be a logical replacement for Russell in Chicago eventually, but he's continually fighting injuries, which is something the Cubs can't chance- at least not yet. The more I look at different scenarios, the more I think Russell is in a position where he almost can't be traded- at least not this year. (Ironically, the Pirates are rumored to be shopping Corey Dickerson, but it's highly unlikely that they'd deal him to a division rival.)
It's possible that the Royals were asking such a high price to drive away low-ball offers, and they may be willing to settle for a little less, but I don't see them going any lower than two players. Caratini and Happ not only provide the Royals with options for just about every position except short, but it would also give them a pair of switch hitters- something any team can use.
I've been sort of "meh" about Happ since the beginning of last year, but Caratini's a guy that I'd hate to see traded. Whether Merrifield or not, I'd almost guarantee that Theo has something more cooking before the trade deadline.