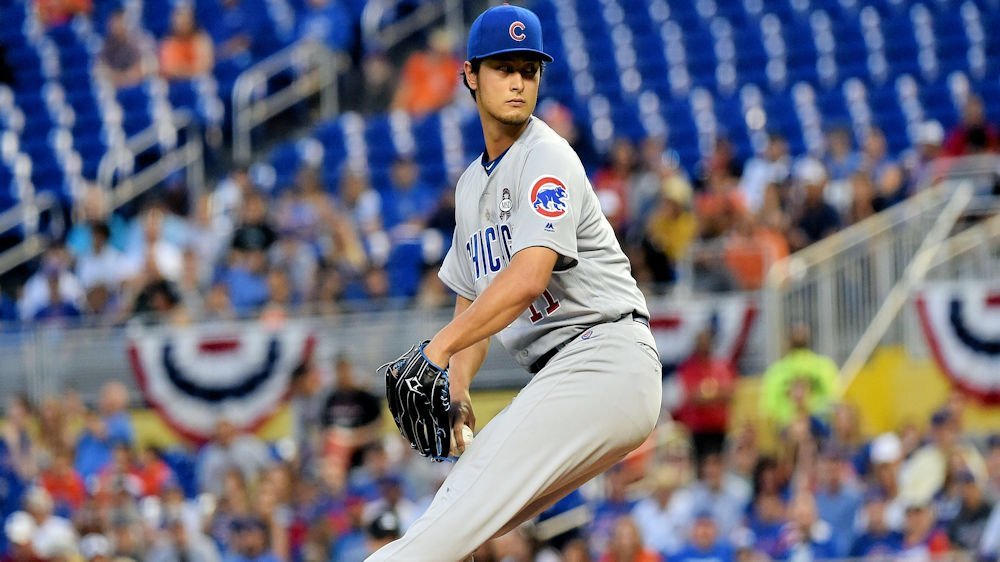 | | |
| --- | --- |
| Commentary: What to do about Yu Darvish? | |
---
| | | |
| --- | --- | --- |
| Saturday, November 3, 2018, 8:49 AM | | |
It seems like when it comes to the subject of Yu Darvish, I'm the lone wolf at CubsHQ. Everyone sees Darvish emerging from injury and rejoining the rotation in 2019, but I have my doubts.
I had all but bet my farm on the idea that Drew Smyly would return to the rotation and the Cubs, if smart, would use Darvish out of the bullpen, at least until they knew that he was healthy and able to perform consistently. The Cubs made short work of that bet though, at least part of it, as they dealt Smyly to the Rangers on Friday in order to clear a salary path which would allow them to re-sign Hamels. There're some intricacies in the Hamels/Smyly deal, but the bottom line is that Hamels stays a Cub for 2019 and now costs them $13M as opposed to $20M.
I digress.
Darvish has been an injury-plagued since prior to joining the Cubs, and that pattern persisted for about 99% of the 2018 season. The physical injuries may or may not totally heal, but if Darvish is going to earn any bit of that $126M salary, he'd better get over his mental hump.
When Darvish was booed off the field in the 2017 World Series, he took it on the chin, and that mental scar apparently carried over to the 2018 season. On a west coast trip that included a stop in Los Angeles, Darvish hid away in the clubhouse out of fear of being booed from Dodgers' fans.
Assuming that Darvish gets over the mental block and the injuries heal, there's still no way that I'd be starting him. He let that rotation down for one entire season already, and I wouldn't be risking 2019 on a "maybe." I've said it plenty, but I'll say it again: Put him in the pen, maximize his ability and minimize the risk of re-injury. With Smyly gone, the Cubs are short a starter (if Darvish goes to relief duty), but there's still plenty of time to sign another one.
$126M is way too much to pay for a relief pitcher, but the reality is, if Darvish hurts himself again as a starter, the balance of that $126M will become DL pay. Not only can the Cubs ill-afford to shell out that money for Darvish to ride the bench, but they'll be in a bind for a fifth starter again when he can't perform. There's plenty of FA starters out there; go get one.
Theo Epstein is by no means a dumb man, and whatever his plan, I think he's going to err on the side of caution. The Cubs pinned 20% of their hopes on Darvish last season, and the remaining 80% fell short. Be smart guys, put him in the pen and let's end this lunacy.