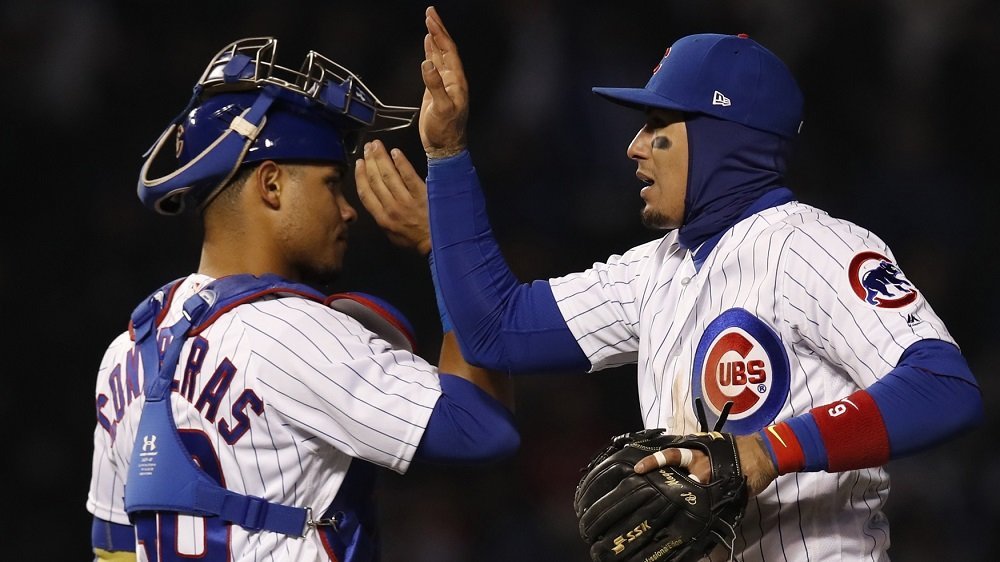 | | |
| --- | --- |
| Commentary: Why I'm still reeling | |
---
| | | |
| --- | --- | --- |
| Wednesday, October 17, 2018, 8:13 PM | | |
After reading Dan Marich's latest column, entitled "Why We Are Still Stunned," I started to wonder about my personal feelings as to why I'm still reeling, better than two weeks later, from the Cubs' Wildcard Game loss.
With little going on right now, at least overtly, in the Chicago Cubs' world, I finally found some time to get some much-needed stuff done around my house and farm. As I drove around in circles the other day for three-and-a-half hours on a lawn tractor, cutting my yard for what I hope will be the last time this year, I realized, that I just felt empty since the season ended.
I used to time cutting the grass so that I'd have time to grab a shower and make some lunch before the first pitch. The Cubs game was always my incentive to get done.
Oh sure, I rant and rave every day in my columns about the losses and the players who are slumping, but even on their worst day, the Cubs always manage to fill some void inside of me, and they always manage to distract me from the worries in life.
I'll bet I haven't watched an hour of news since the 2018 season started, as there's no news anymore, just tragedies and a graphic description of just how degraded and eroded the world around us has become. I was a much happier guy when the worst news of the day was the Cubs losing, and a tragedy consisted of them being swept.
"Donald Trump is in trouble again? Great. Oh, so that thing worked out for Brett Kavanaugh? Hmm. Oh, look, another school shooting tragedy and five more teenagers dead from heroin." No, I think I'd much rather worry about Happ striking out and Contreras hitting weak ground balls to short.
I'm sure there's other stuff on TV, but other than looking forward to "Better Call Saul" and binging on "Breaking Bad" (for a second time in five months), I haven't really become desperate enough to rely on "Hoarders" and "My 600 Pound Life" for entertainment- at least not yet.
I suppose instead of catching a Cubs game tomorrow, I can either clean out my garage or work on my livestock pen- which literally amounts to mending fences, but neither of those options sounds as remotely appealing as watching Kyle Schwarber launch a 425 foot homerun onto Waveland Avenue, or watching Terrance Gore rip around the bases, or watching Rizzo charge a bunt, or… never mind, you get the point.
I suppose maybe things will brighten up a little when the free agent market goes full swing in three weeks, and I'm sure it won't be too long until the Cubs replace another coach or two and maybe trade for a reliever.
So, another five-months and ten days until the regular season starts again. In the meantime, I guess I'll worry about the insane gas prices and out of control electric bills, but I probably won't be watching much of the news.