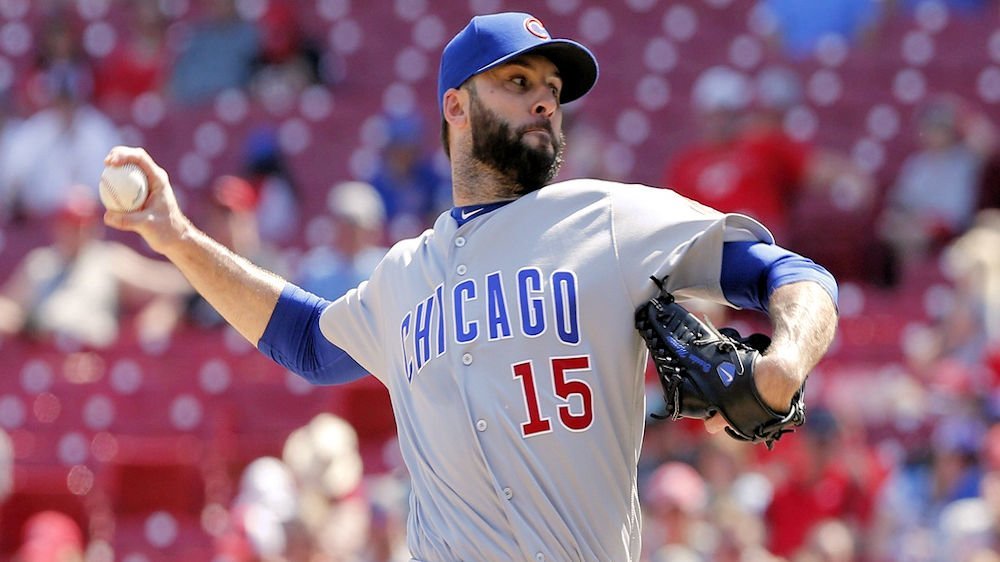 | | |
| --- | --- |
| Cost effective fixes for Cubs: Relievers | |
---
| | | |
| --- | --- | --- |
| Monday, November 19, 2018, 2:31 PM | | |
The Cubs last offseason signed Brandon Morrow to a 3-year contract and tabbed him the closer something Morrow never did as a primary role. Other bullpen pieces added were Steve Cishek and during the season Brandon Kintzler was added from Washington and never was able to find his way. The injury bug bit Morrow as he endured several DL stints after a strong first half of the season. Pedro Strop was thrust into that role without Morrow and did well until he too got hurt, so it was down to every cubs' fans favorite scapegoat Justin Wilson and Steve Cishek to close in a pennant race. That can't happen again are there are plenty of options available in free agency as it is just a matter of trying to stay below that tier two tax number.
The Cubs lacked left-handed throwers, Mike Montgomery, Justin Wilson and Jorge De La Rosa who was picked up off waivers were serviceable, but Monty was off all season due to having to fill in the rotation until Cole Hamels was acquired at the deadline. Wilson was all over the place, and De La Rosa was never a bullpen arm until last season. They need that guy you can turn to with the lead or to preserve the game and give the offense and chance to come back. To me that guy is either Aaron Loup or Jerry Blevins. I'm personally taking Andrew Miller and Zach Britton off the table unless Theo Epstein was blowing smoke about not spending a ton of money because those two will command between 8-12 million a year.
Aaron Loup comes from the Phillies but spent most of his career with the Blue Jays; he does a couple of things well that the Cubs need, he throws strikes at a 65.7 percent rate he also only walked 14 in nearly 40 innings. He also allowed only four home runs, he's 31 and coming into his niche as a solid bullpen arm. He wouldn't command a ton of money he just made 1.8 million last season.
My other option is Jerry Blevins although he is 35, he still has the stuff to get the job done. He just made 7.7 million last season, but he would be hard press to get an offer in that range on the open market personally I'm thinking more in the 3-4 million a year range, in fact, he might take less in the right situation. Last season was a down year for Blevins, but that was preceded by two stellar years of over 70 appearances with an E.R.A under 3 in each. He would be worth a look for the right price but on a one year prove it deal with a team option for a second year.
This team might also explore the trade market, but that's too fluid to make any educated guesses. This team has a majority of the pieces to continue their run, but some tinkering is needed to avoid the issues that plagued them last season and ultimately cost them a third straight division title.