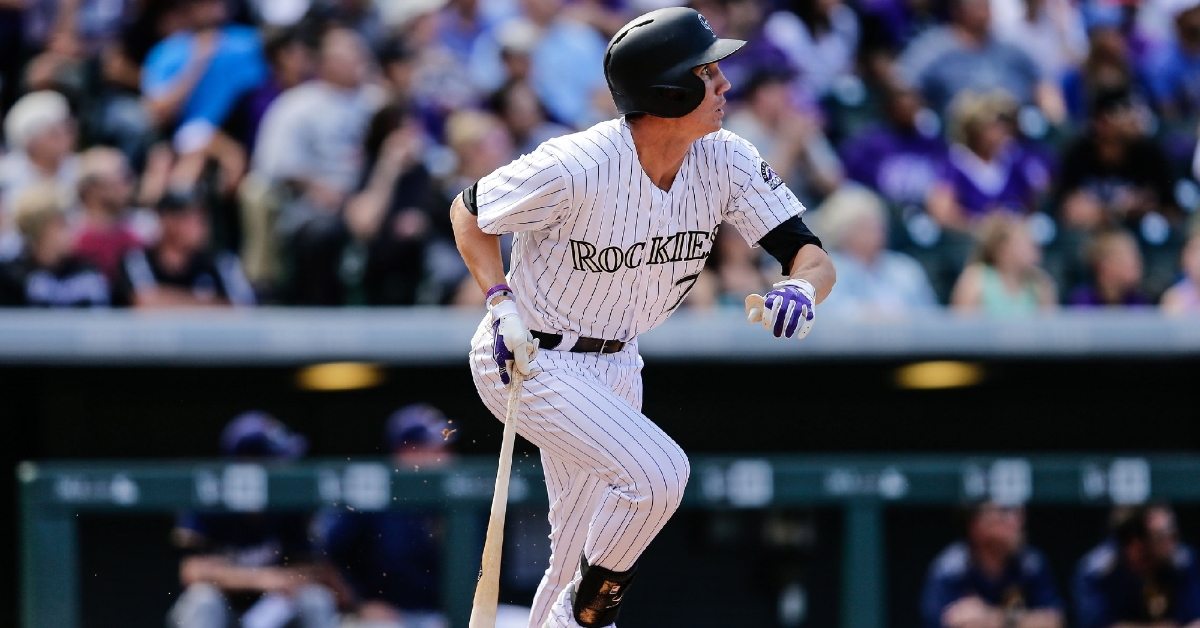 | | |
| --- | --- |
| Cubs continue to add depth with two low-risk signees | |
---
| | | |
| --- | --- | --- |
| Thursday, February 27, 2020, 12:24 PM | | |
Even with the Cubs seemingly having endless bodies at spring training now, that hasn't stopped them from scouring the free-agent market as they look to add depth to their team in any way possible. That was indeed the case once again this week as the Cubs signed Jordan Patterson and Dario Beltre to minor league deals, further adding depth to their system.
Starting with Patterson, the 28-year-old 1B/Of product was formally a farmhand of the Colorado Rockies organization before hitting the free-agent market this year. During his time with the Rockies, Patterson was an excellent hitter who was typically about 30% higher than the league average while playing the corner outfield spots and first base.
Despite that, he never really had many opportunities at the big-league level because there just weren't many opportunities for him in Colorado despite reaching AAA in 2016 only three years after he was drafted. Once he reached AAA, Patterson hit well, got a successful taste of the big leagues that season before ultimately staying parked in AAA for all of 2017 and 18. He was then a minor league free agent who was signed by the Reds before being traded to the Blue Jays.
After that trade, Patterson saw his peripherals took a turn for the worst as he saw his worst season in AAA. What was most concerning about that is his strikeout rate rose to 32.2% while his overall power numbers declined. Now with the Cubs, Patterson will not only be competing for outfield spots but spots at first base as well on the Iowa roster.
Adding a guy like Patterson is primarily a depth decision with the potential upside, which generally comes in the power side of things. I wouldn't expect much if anything from Patterson at the big-league level this year, but to have some extra power in the organization is always a plus. Who knows, maybe something was just off last year and that he could perhaps rediscover his old form?
Beltre, on the other hand, is not as seasoned as Patterson despite being 27 years of age. Beltre, who came up in the Rangers system before spending the past two years with the Angels organization, has been a life long minor leaguer who has topped out at AA. The only reason this signing makes sense to me is that the Cubs took notice of his strikeout rate of near 30% while also having a groundball rate of 60%. That right there shows you that Beltre must have an incredible sinker to generate numbers like that.
As we have seen in the past with a lot of the Cubs offseason pitching signings, they are not necessarily taking a gamble on people, but instead, they are hoping to find a diamond in the rough that no one saw coming. They find one thing that these pitchers do exceptionally well, and they then sign them to get them into their pitching lab with hopes they can build off what they see. When you see a guy with that high of a ground ball rate and a strikeout rate trending in the 30% range, the Cubs are hoping they can make some minor tweaks to him and see if he can take his stuff to the next level.
As of now, don't expect much from Beltre, especially not in spring. Unless he is invited to a split-squad game, I expect Beltre to spend most if not all his time at minor league camp before being designated to Tennessee before the season to pitch out of the Smokies pen. The question from there remains how long will Beltre last considering how he has never reached AAA yet. Should his ground ball and strikeout rate continue at this level, the Cubs may have no choice but to promote him to Iowa at some point this season. That would be a win right there.
Yes, these signings are not going to wow you at this point as they are, however, vital for not only this time of year, but for the entire organization this season. Fans expected more from the Cubs this offseason, but I am willing to bet that Chicago is not done bringing in low-risk players. Keep an eye on for more signings like this the next few weeks and get familiar with tons of new faces in the organization this year.