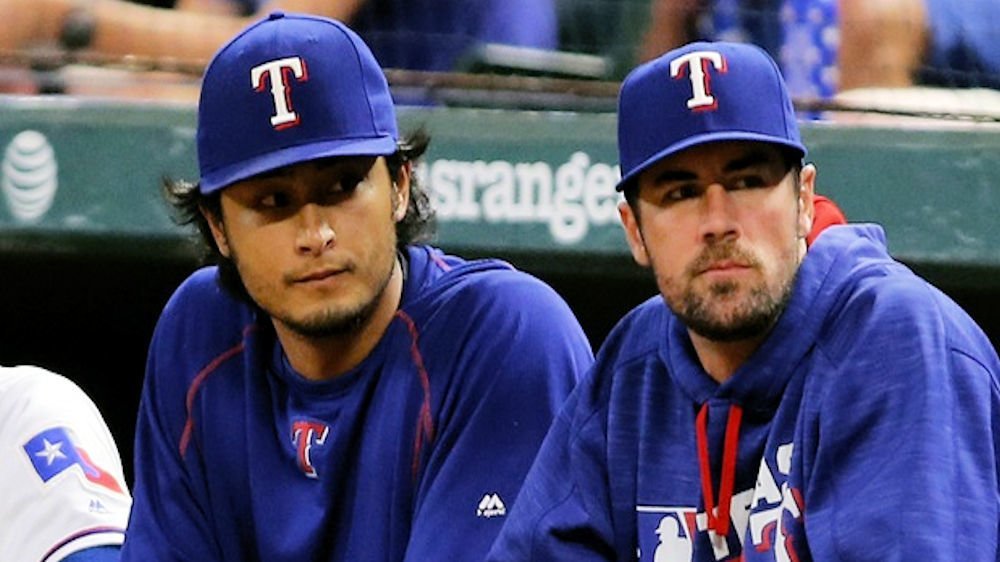 | | |
| --- | --- |
| Cubs searching for relievers, Cubs changing to Chicago Rangers? | |
---
| | | |
| --- | --- | --- |
| Sunday, July 29, 2018, 12:33 PM | | |
When I suggested that the Cubs weren't done in the trade wars yet, I was suggesting that they'd be seeking another right-handed starter, and maybe a middle infielder. Before you all go crazy on me, I think another guy who could play short would be good if Addison Russell and Javier Baez both get hurt, the Cubs are in serious trouble, but I digress.
Rumor has it, the Cubs may be in hot pursuit of the Miami Marlin's, right-handed closer Kyle Barraclough. As of late yesterday, the Cubs also had renewed interest in Rangers' relievers Jake Diekman and Keone Kela. Bruce Levine (670 The Score) reported that the Cubs' scouts were also apparently going to be watching the Blue Jays-White Sox game in search of bullpen help.
No word yet as to who the Cubs were going to be scouting from Toronto or the White Sox, but here's what we know about the names the Cubs have expressed interest in. Barraclough's record is a dismal 0-4 this season, though he is carrying a 2.54 ERA with 10 saves. Kela is decent at 3-3 with a 3.28 ERA, and his 3.58 strikeout-to-walk rate is what really makes him attractive. For his part, Diekman is 1-1 with two saves and a 3.79 ERA, allowing 18 runs in 38 innings of work this year. Again, I digress.
Why are the Cubs going after all of these relievers? The Cubs' bullpen had a short struggle earlier in the season, but they've rebounded nicely, and have been pretty solid as of late. Although plagued by what seems to be revolving injury roulette, the pen has gotten by with some intermittent help from Iowa.
Carl Edwards, Jr. has looked great since returning from his stint on the DL. Justin Wilson, who was rocky a month or so ago, has started to emerge again as a solid, middle-reliever. Steve Cishek is still throwing fire, and while not really flashy, Randy Rosario has put together a 4-0 record with a 1.97 ERA. Pedro Strop is still a beast (man I love that guy) and Jesse Chavez has been phenomenal. In just five appearances for the Cubs, Chavez has lowered his season ERA from 3.51 (as a Ranger) to what is now 3.01 (still 0.00 after 8 innings as a Cub). Not sure what's up with Brandon Morrow, first he gets hurt taking off a pair of pants, and now he's suffering from biceps inflammation (perhaps he was trying to take off a t-shirt?). He'll be back though, and when he is, he'll be throwing hard again.
About the only issue that I see in the Cubs' pen is with Brian Duensing, and that issue is certainly big enough to warrant a change. Despite a 3-0 record, Duensing's ERA has climbed to an abhorrent 7.18 for the season. In just 31.1 innings, he's already given up 25 walks and an additional 31 hits, allowing 26 runs. Although he's fanned 21 batters this season, his SO/W rate is a pathetic 0.84, making Tyler Chatwood almost a more attractive choice to serve in relief.
Despite the scouting rumors, I'm still gonna pray for a right-handed starter. Mike Montgomery has been great in a pinch, but I think his time as a starter is about over. He could only serve to strengthen the pen if he's cut loose from the starting rotation and returned to the relief pool, and that's probably where he needs to be.
Just one final question: If the Cubs continue to deal back and forth with Arlington, TX, do they rename the teams the Chicago Rangers and the Texas Cubs?