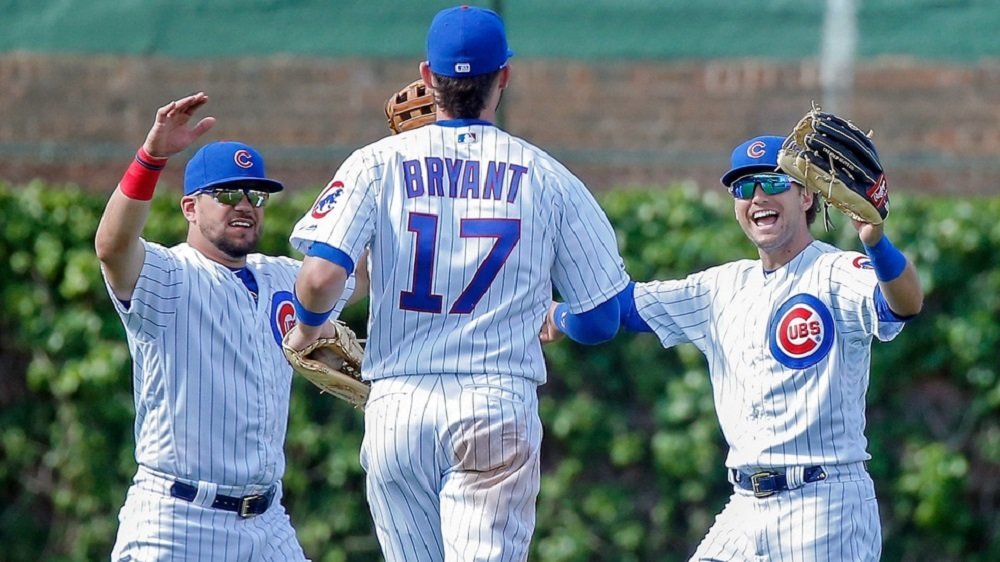 | | |
| --- | --- |
| Cubs vs. Pirates Series Preview: TV times, Starting pitchers, Predictions, more | |
---
| | | |
| --- | --- | --- |
| Friday, July 12, 2019, 10:55 AM | | |
The last time these two teams met, only one of them showed up to play- and it wasn't the Cubs. In a four-game series, the Pirates not only beat the Cubs three games to one but did it in grand fashion, outscoring them 32- 22 (29-11 in the Pirates' three wins).
Maddon's teams have always been said to be a second-half team: Well boys, let's go.
Injury Report:
CUBS: Cole Hamels: 10-day IL (oblique strain).
PIRATES: The Pirates' IL reads like the "Who's Who" of Pittsburgh baseball, but it hasn't stopped them from charging. Steven Brault, Francisco Cervelli, and Corey Dickerson don't even begin to scratch the surface of the list, but the team seems unphased by the loss of players.
At this point in my series previews, I generally look at both the pitching and offense for each team- not this time though. We all know how the Cubs did in the first half, we all know the Pirates have been scoring runs like crazy and beating every team they've faced, and we all know that little has changed in Chicago, as the Cubs look to establish themselves as contenders in the second half.
To this point, the Cubs have had the lion share of first-place for the season, but that means little when only 4.5 games separate them from last place. Much like that cat who falls off the mantle, the Cubs somehow manage to land on their feet in the standings, but there's one fundamental difference here: The cat has nine lives; the Cubs have one.
I've been saying it in article after article, commentary after commentary: The Cubs have got to be aggressive going forward. How will they achieve that? I don't know. They've yet to make roster moves (trades, DFA, etc.), so the best you can hope for, is that the four days off reset the offense somehow and that the break helped to heal bumps, bruises, and aches.
With the uncertainty of his future, Joe Maddon's All-Star break should have signaled a time for him to stop and reflect on how to manage his team going into the second half, but from what I've seen on social media, he's been much too busy wining and dining visitors at his restaurant. I truly believe he wants to start a new chapter in life as a restaurateur, but if he doesn't put the pierogi down and pick the pace up, he may be able to spend a lot more time at Maddon's Post than he expected.
Mound Matchups
Friday: RHP Yu Darvish (2-4, 5.01 ERA) vs RHP Chris Archer (3-6, 5.49 ERA). Game time 1:20 PM CDT; NBC Sports Chicago, MLB Network (out of market only) and MLB TV.
Oh, that elusive Wrigley Field W. In 13 starts at Wrigley, Darvish is 0-6, with a 5.91 ERA. I'll give the guy credit though; he keeps trying. Last time he faced the Pirates (July 3rd), Darvish managed to last 6.2 innings, allowing four runs, while walking just one and striking out six (far below his norm).
Coincidentally, Archer faced Darvish last time around, allowing three runs in five innings. Pittsburgh was ecstatic when they acquired Archer from Tampa, but to date, he's been about as unreliable as they come. Archer's only posted three quality starts in fifteen attempts this season, as he's faced control issues and injury.
Saturday: LHP Jon Lester (8-6, 3.72 ERA) vs RHP Jordan Lyles (5-5, 4.36 ERA). Game time 1:20 PM CDT; WGN, SAP WGN and MLB TV.
The last time Jon Lester saw the Pirates (April 8th), he lasted only two innings due to injuring himself while sliding into home. Lester has done well vs. Pittsburgh, posting a 3.12 ERA with a 9-6 record, in 19 career starts. Even better, Big-Jon has posted a 5-2 record at Wrigley this year, while pitching to a 2.42 ERA (9 starts).
The Cubs faced Jordan Lyles just a week ago, and they clobbered him. While Lyles watched his 3.71 ERA climb to 4.36, the Cubs nailed him for ten hits, seven runs, and three homers in 4.0 innings. Life wouldn't be much better for Lyles' replacement that day (Holmes) as they clobbered him for four runs in two innings.
Sunday: LHP Jose Quintana (6-7, 4.19 ERA) vs RHP Trevor Williams (3-2, 4.54 ERA). Game time 1:20 PM CDT; Televised on ABC-7 and MLB TV.
Q has laid off the fastball and focused more on his breaking stuff the last two times out, and, as a result, he's netted a pair of good starts. Walks had been a problem, but over the previous 13 innings (combined two starts), Q has fanned ten and walked just one. Quintana faced the Pirates on July 4th and lasted seven solid innings, earning himself a win.
Trevor Williams is the epitome of "before and after," but in his case; the "after" isn't very good. Before injuring himself halfway through May, Williams had posted a 3.33 ERA over his first nine starts. In three starts since returning, he's been nailed for 16 earned runs and 26 hits in just 17.2 innings.
Series Prediction:
I want to be optimistic, but I'm not sure enough was accomplished on this break to make any difference- at least not this soon. The Pirates made the Cubs look sick a week ago, and despite having the home-field advantage, I think the Cubs continue to struggle, dropping two of three in this series.
I think this series may also make or break Maddon. I truly believe that splitting with the White Sox may have helped his cause, but if the Cubs lose another series to a division rival (perish the thought of them being swept), I think Theo Epstein has some hard choices to make. Whether true or not, the players all say during interviews, that they want to continue playing under Joe Maddon's leadership. If so, they better get to it.