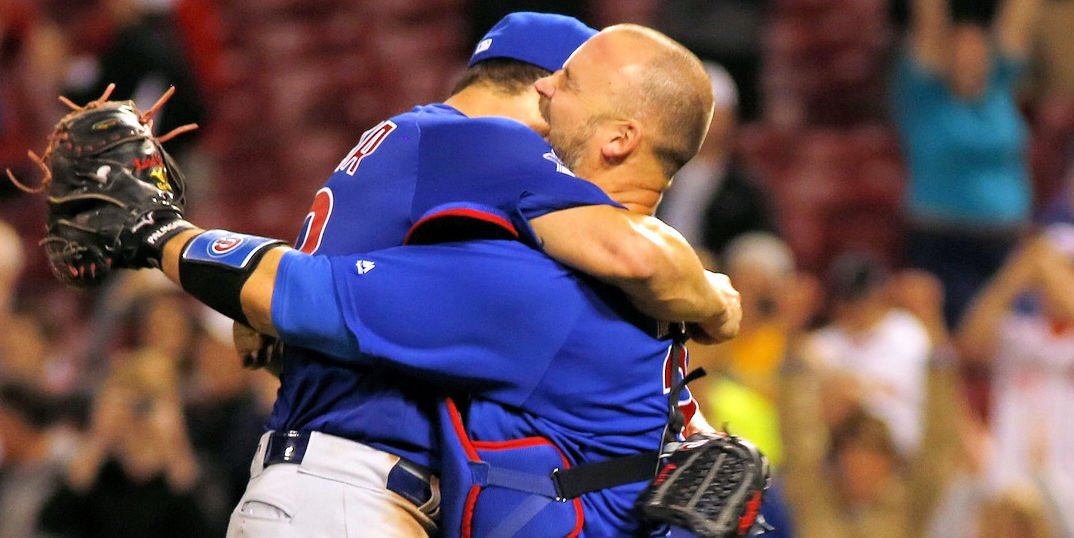 | | |
| --- | --- |
| Domination: Arietta throws no-hitter in Cubs 16-0 win | |
---
| | | |
| --- | --- | --- |
| Thursday, April 21, 2016, 10:09 PM | | |
Jake Arrieta showed again why he was the most dominant pitcher in the National League.
Arrieta threw his second career no-hitter against the Cincinnati Reds at Great American Ballpark on Thursday night, as he had four walks, struck out six batters and used 119 pitches to get the rare pitching achievement.
The Reds had not been no-hit since 1971.
Amazingly, it was Arrieta's second no-hitter since last August, and he becomes the first Cubs pitcher in history to throw a no-hitter in consecutive seasons and the third Cubs pitcher to throw multiple no-hitters with Larry Corcoran and Ken Holtzman.
"I was a little off on my command (in the beginning), but I was able to keep them off balance and later in the game pound the strike zone with some good movement and keep the ball down," Arrieta said. "Pitching to contact was the goal today, and I did a pretty good job of that."
He is the first Cubs pitcher with wins in his first four starts of the season since Greg Maddux in 2006. Also, he has a franchise record 24-consecutive quality starts dating back to last June and is an amazing 20-1 in those 24 starts. In that stretch of games, he had a 0.86 ERA, 178.0 innings pitched with only 91 hits allowed, and a 0.697 WHIP.
The Cubs have won 17 consecutive starts by Jake Arrieta, which is tied for most in franchise history.
A familiar feeling. pic.twitter.com/4SMTbZf1PJ

— Chicago Cubs (@Cubs) April 22, 2016
Kris Bryant started off the Cubs offensive fireworks with a two-run bomb up on the left field upper deck to put the Cubs up 2-0.
New Cubs second baseman Ben Zobrist hit his first home run as a Cub to put his team up 3-0 in the second inning.
Dexter Fowler grounded out to score David Ross in the fourth inning to make the score Cubs 4-0. Also in the same inning, Jake Arrieta singled, and David Ross scored on a wild throwing error as the Cubs pushed the score to 5-0.
In the sixth inning, David Ross and Anthony Rizzo had homers that piled it on to 9-0.
Kris Bryant added to his significant day with a grand slam in the center field for his fourth homer of the season and put the Cubs up 13-0. It was his third career grand slam for the blossoming slugger. He has four lifetime home runs against the Reds which is his high mark against any team.
Anthony Rizzo and Kris Bryant had an absurd nine RBIs on the night.
Matt Szczur hit an RBI single and Ben Zobrist had an RBI double as the Cubs went up 16-0 over the Reds.
Even Arrieta showed off his batting ability with two hits as he was the first Cubs pitcher with multiple hits in a no-hitter since Sam Jones in 1955.
Fun Facts: The Cubs were two runs away from the largest win ever in a no-hitter (18) behind the 1884 Buffalo Bisons. Also, veteran catcher David Ross was able to catch his first no-hitter after fifteen years in the major leagues.
The Cubs are now 11-5 on the season and will play the Reds on Friday night at 6:10 CT. Lefty Jon Lester (1-1, 2.21 ERA will take the mound vs. right-handed pitcher Jon Moscot (0-0, 4.76 ERA).
Another no-hitter for @Cubs pitcher @JArrieta34! Check out his reaction after the final out:https://t.co/uDnbzX6nzH

— MLB Network (@MLBNetwork) April 22, 2016
Frame it. pic.twitter.com/sbYVQOnivF

— Chicago Cubs (@Cubs) April 22, 2016
Party hard, @D_Ross3. #YearLongRetirementParty pic.twitter.com/Dont0K7Glc

— Chicago Cubs (@Cubs) April 22, 2016
.@JArrieta34's not thirsty.

He just threw a no-no. pic.twitter.com/MvefOVzBZ8

— MLB GIFS (@MLBGIFs) April 22, 2016
So if my math is correct we shld expect another #NoNo from @JArrieta34 middle of June right????? @Cubs #consistent #domination #ChasingNolan

— Jason Hammel (@HammelTime39) April 22, 2016
Hey @Reds, Arrieta no-hitter support group meets on Mondays.

— Los Angeles Dodgers (@Dodgers) April 22, 2016