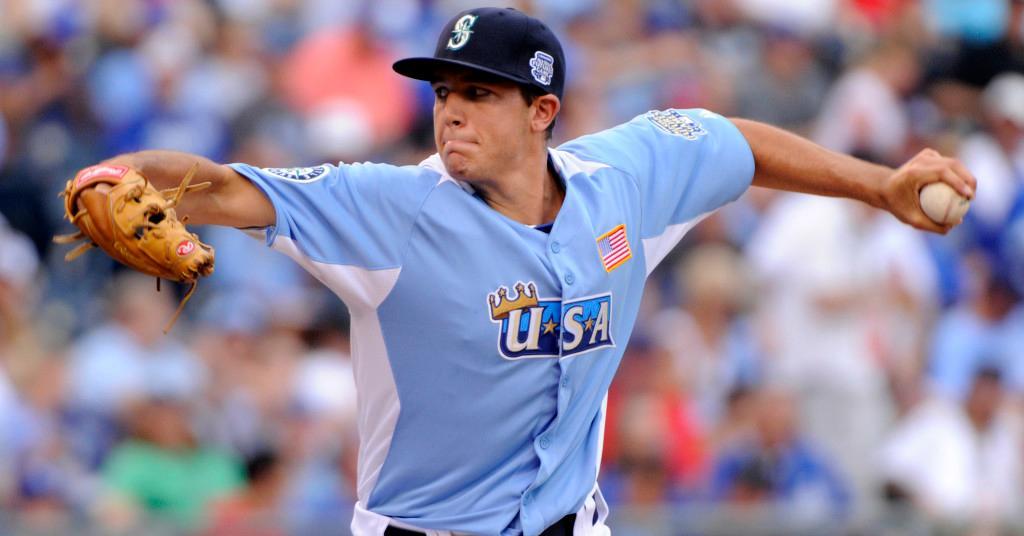 | | |
| --- | --- |
| Former 2nd overall pick Danny Hultzen finally getting his chance | |
---
| | | |
| --- | --- | --- |
| Saturday, September 7, 2019, 12:55 PM | | |
For all of the names floating around in Des Moines, waiting for a shot to be called up by the Cubs, LHP Danny Hultzen is finally getting his chance after grinding in the minors (and the Arizona Fall League) since 2011 according to multiple reports.
Initially drafted by the Mariners, Hultzen, now 29, was the #2 overall pick in the 2011 MLB draft, picked just after Gerrit Cole. He was on a fast-track to the majors, but unfortunately, Hultzen suffered a significant setback in 2013. After dealing with a shoulder injury that year, Hultzen kept quiet, continuing to pitch through his pain. As is often the case, this led to further damage, causing him to endure major surgery in 2013. Just as Hultzen was starting to get back on track following his surgery, he suffered yet another setback in 2016, which required another shoulder surgery.
Hultzen landed in the Cubs organization in the spring of 2018, and he's been rehabbing in Iowa and the AZFL since that time. It appears as though he has finally turned a corner (again), posting an ERA of just 1.26 for the Iowa Cubs this year. The sample size is relatively small- just 14.2 innings, but he has shown promise. Hultzen has fanned 23 of the 59 batters that he's faced (39%) while issuing only nine walks (15.3%), good enough for a strikeout to walk ratio of 2.56 to one. His WHIP has been solid- just 0.907- would undoubtedly benefit Chicago in the middle and later innings, if he can keep that pace.
Bringing Hultzen up does, however, carry two significant caveats.
First, even if he shines, Hultzen is not playoff eligible, as he wasn't activated in time. The Cubs are making desperate efforts to improve, as they prepare for their final 20 games of the season, and the addition of Hultzen is the latest step in the organization's attempt to find some quality and consistency in the bullpen.
Do the Cubs need another lefty at this point though? Hultzen would make the fourth southpaw in the Cubs' pen, joining fellow lefties, Derek Holland, Kyle Ryan, and Brad Wieck.
Holland has been less than stellar, allowing five earned runs in 10.2 innings (4.22 ERA), while walking four and fanning nine, but Wieck and Ryan have remained solid. Wieck's raked five Ks in just three innings of work for Chicago, allowing only one run on one hit (HR) while walking no one (ERA 3.00).
Meanwhile, Ryan (2.87 ERA) has become the quintessential lefty when Maddon wants a southpaw. Ryan has quietly amassed a total of 53.1 innings of work, fanning 53 of the 221 batters that he's faced.
The other issue with bringing Hultzen up is the fact that he's not currently on the Cubs' 40-man roster. To add him to the roster, the Cubs are either going to have to release or DFA someone to create a spot. I suppose the Cubs could create the old phantom injury if they find a player who agrees to play along, but I don't think so- I think they go ahead and start clearing brush for next year.
So, who may be the unlucky soul, that gets to start their winter vacation early?
While Daniel Descalso is a blatantly obvious choice to be let go at this point, it would cost the Cubs $2.5M (plus the remainder of this year's salary) to do so. Descalso has another year left on his deal, although I can't see the Cubs keeping him beyond 2019. For the amount of salary that Descalso is owed for 2020, I'd think the Cubs would first try to trade him in an attempt to lessen the financial burden.
The rest of the choices boil down to relievers Randy Rosario, Dillon Maples, James Norwood, and Justin Steele, along with catcher Taylor Davis.
Davis will be turning 30 in November, and the fact that he still hasn't established himself a quality MLB backstop after nine years in the minors has to be considered. The problem is, with the probability that Lucroy won't return, the Cubs need a third-string catcher with at least a little experience in the majors.
Maples has to be factored in, as his name consumes a spot on the 40-man, but the Cubs seem to like him, despite his 6.75 ERA in 9.1 innings this year with Chicago. Maples may need some more time, as his minor league ERAs have been good (even great) over the past three seasons. If there's one thing that Maples has in his favor, it would have to be his age (27). Maples still has time to improve, and he's already had a taste of the majors.
Norwood is in the same boat as Maples is- a name to be considered to open a slot, but his overall ERA (minors and majors included) stands at 3.75 for the five years that he's been in the Cubs' system. The Cubs have only used him for one inning this season, but other than issuing a walk, he was flawless.
Rosario has been hot and cold for the Cubs over the last two years, but he does seem to be showing improvement in Iowa. Rosario is controllable through 2024, and the Cubs may be looking for quality, left-handed relievers in the not-so-distant future. Rosario is only 25, and the promise that he shows will undoubtedly factor into the Cubs' decision.
Then there was one: Justin Steele. Although he's failed to show much improvement over the last year, with his ERA hovering around 5.59 for his time in the AZFL in 2018 and now the Tennessee Smokies in 2019, he does have some things working in his favor. He's still very young, just 24, and although he's still a good long way from suiting up in Chicago, the fact that he's a starter must also be considered. With the Cubs' aging rotation, a homegrown starter could be useful sometime over the next 2-3 years, which is most likely when Steele will start to peak.
As you sort through the pros and cons of the players who may be cut loose, it appears that despite the money he'd be owed, Daniel Descalso comes more and more into focus. The rest show potential and all but Davis have age in their favor. The Cubs wanted Descalso, at least in part, for his veteran status and leadership ability, but now that Ben Zobrist has returned, Descalso appears to be needed less and less.
With Addison Russell left behind in Iowa, Chicago also looked to Descalso to fill their void at second base, while providing what they thought could be a consistent bat. While Descalso started the season with a reasonably hot bat, he hit a cold streak that failed to be corrected. Hitting just .180 for Chicago, Descalso suffered a convenient ankle sprain that left him in Iowa for just over a month. Even at the Triple-A level, Descalso batted just .148 (4 for 27), and that's something the Cubs only can't afford with an already sporadic offense.
Who's your choice?
It's been confirmed that the Cubs will be calling up left-hander, Danny Hultzen. He's not on the 40-man, so the Cubs will have to either release or DFA a player. Will it be-

— Ken Allison (@KenAllison18) September 7, 2019
I can confirm that Danny Hultzen is getting called up by the Chicago #Cubs.

— Tommy Birch (@TommyBirch) September 7, 2019