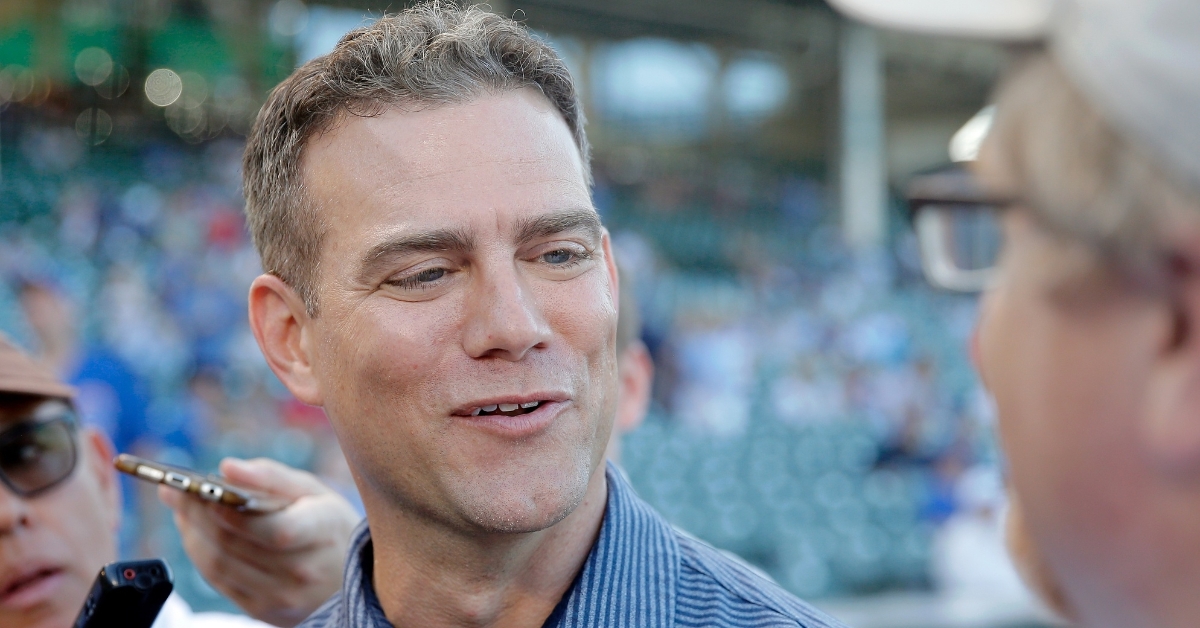 | | |
| --- | --- |
| Cubs News: GM meetings begin today as Rumor Central will be in full swing | |
---
| | | |
| --- | --- | --- |
| Monday, November 11, 2019, 11:44 AM | | |
With Winter Meetings still about a month away, not much is going on in the baseball world. However, what could be the most important day ahead of the Winter Meetings is set to begin today as the GM Meetings are underway in Scottsdale.
What tends to be a mini version of what we see at the Winter Meetings, the GM Meetings are more closed door and a quiet version that sets things up for what we will see next month. This is the time when all the GM's get together and begin to discuss both financials and potential trade options that may unfold soon.
Perhaps the biggest thing that will unfold during this week's activities is the rumor mill of who wants who and who will get sent packing. By now, the Cubs have made it clear that specific names will be on the trading block this offseason, but this week expect to hear some new names on that list as executives will be discussing their roster plans this week.
While these meetings can sometimes be a waste of time given the nature of some franchises, this year will be a critical time for the Cubs as this week is when the front office can lay down the groundwork about where the future of this team will go. We know the Cubs will be active on the trade front, and this is where some of those discussions may happen.
Should the Cubs want to go all-in on a blockbuster type of deal, those deals take time to pull off, and multiple conversations need to be had with teams interested in the process. With qualifying offer acceptances still a few days away, look for the Cubs to be very talkative this week and engage in terms interests in specific players on the current roster.
Not only am I looking forward to seeing how this week turns out for the Cubs, but for the rest of the league as well. With the Luxury tax and so many teams claiming they refuse to exceed it, we could be on the verge of another slow winter, especially with some of the Free Agents in play for this season.
Anthony Rendon, Gerrit Cole and Stephen Strasburg will be the big three to watch as they will be looking for deals upwards of 30 million per year.
Now that we have had two consecutive slow winters go past us, teams may already have a backup plan in place that could help them adjust the course this time around when it comes to signing or dealing for big names. Players and agents alike have both seen the slow winter the last two seasons and may want to avoid that again this season.
With it being anyone's guess as to what will be shaking up this week and for the rest of the offseason, I urge you to not only stay tuned but to follow these meetings very carefully. It will not only give us a better picture of what the Cubs plans are but for the rest of the league going forward for Free Agency.
Who knows, teams may be done with the whole luxury tax problem, and things could play out very differently this season. On the flip side, we have seen this story before, and if it holds true yet again, get ready for a long and slow winter until about mid-February when Spring Training is underway.