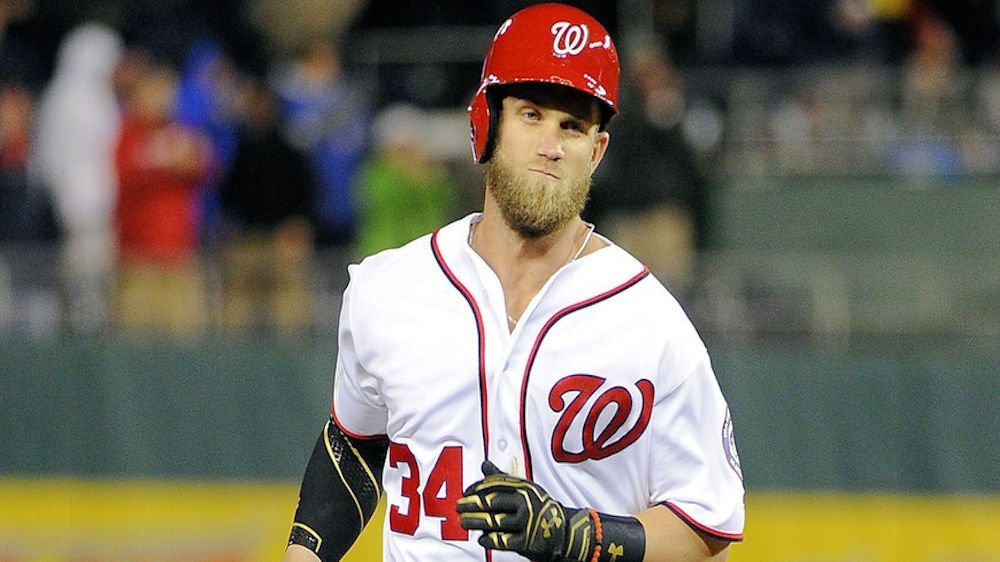 | | |
| --- | --- |
| Cubs News: Latest news and Rumors: Harper, Corbin, Miller and more | |
---
| | | |
| --- | --- | --- |
| Tuesday, December 4, 2018, 6:01 PM | | |
Cubs' news and notes
2019 Cubs Opening Day: 114 Days.
Lee Smith: Happy 61st birthday to the Cubs' all-time leader in saves (167).
Vine Line: After 33 years and nearly 400 issues, Vine Line has released its farewell edition. The publication fell prey to the downfall of print media, with consumers wanting timely news, free of charge.
Andrew Miller: There is now talk that the Cubs have met with the Miller camp, though the extent of the talks are unknown. Chicago was interested in Miller as far back as 2016, but the Yankees wanted Kyle Schwarber in the deal.
Ken Rosenthal: In a recent article in The Athletic (subscription required), Rosenthal states that the Cubs are "in pursuit of their next Davis Ross." I like Rosenthal, but he seems to be suggesting that the Cubs need leadership in general, and not just in the form of a veteran catcher, although he did say Chicago had their sights on Brian McCann. I'd submit that while a veteran backstop may help Contreras, the Cubs are in no way, shape or form hurting for overall leadership in the clubhouse.
Joseph Maddon: Maddon made the news. Not Big Joe, but rather his son, Joseph. After the Dodgers extended the contract of manager, Dave Roberts, Joseph took to his Instagram with a rant about Roberts getting an extension, while his father still hasn't received an offer.
I know Joseph- well, sort of. We chat quite often on social media, and I know him to be a family man, who's exceptionally proud of his father. While I would agree that the Dodgers' decision has nothing to do with the decisions or mindset of the Cubs' front office, I don't think you can fault the guy for backing his dad.Cubs News: Latest news and Rumors: Harper, Corbin, Miller and more
News and rumors from around the league
Bryce Harper: Magic Johnson led an entourage into Las Vegas, trying to woo Harper, and the White Sox are now sending former slugger, Jim Thome, to Vegas as an ambassador for the Sox. Harper recently met with the Dodgers to discuss his options, and while the Cubs are still reported to have at least some interest, they seem to be fading out of the list of probable places to land Bryce.
Kelvin Herrera: The former Nationals right-handed reliever is on the road to rehab after recovering from surgery to repair a torn Lisfranc ligament in his left foot. Herrera is expected to be able to pitch in 2019.
Astros: Houston is nearing a deal with veteran backstop, Robinson Chirinos.
Braves: Atlanta has reportedly signed a minor league deal with former Phillies' veteran infielder, Pedro Florimon. The Braves are also expected to hire former Phillies pitching coach, Rick Kranitz as their new pitching coach.
Cardinals: St. Louis is being reported to have an increased interest in former D-Backs 1B, Paul Goldschmidt.
Mets: The Mets' new GM, Brodie Van Wagenen had this to say about the Cano-Diaz deal, the first major decision he has made as GM: "I stated that this organization intended to be relentless and fearless in the pursuit of greatness," he said. "This trade should be a signal to our fans that words alone will not define our franchise."
Nationals: The Nationals and Patrick Corbin have agreed to a six-year, $140M deal. With Corbin now signed, look for teams to start signing FA starters left and right (no pun intended).
Red Sox: For those of you hoping that Nathan Eovaldi winds up a Cub, I wouldn't get your hopes up. Boston's president of baseball operations, Dave Dombrowski says the Sox are currently involved in talks to keep the twenty-nine-year-old righty.
Tigers: Detroit has signed a guaranteed, one-year, $2.5M deal with former Texas left-hander Matt Moore. Moore also has up to $1M additional in incentive pay.
Yankees: With Corbin now a member of the Nationals, the Yankees are said to be turning their pitching focus to J.A. Happ and Nathan Eovaldi.