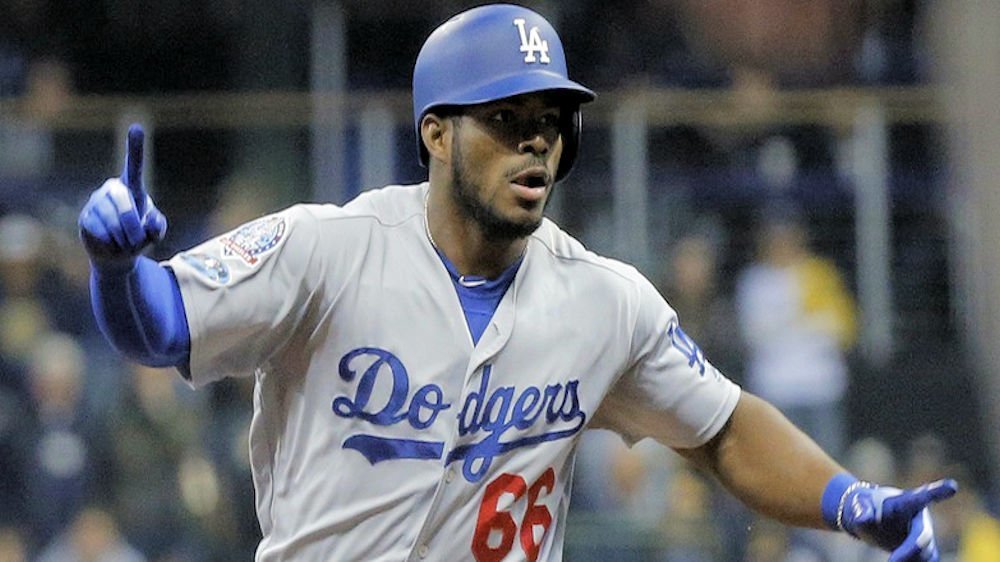 | | |
| --- | --- |
| Latest news and rumors: Dodgers make blockbuster trade, Harper news, and more | |
---
| | | |
| --- | --- | --- |
| Friday, December 21, 2018, 6:01 PM | | |
Cubs' news and notes
Cubs' 2019 Opening Day: 97 Days.
Daniel Descalso: "The Cubs were among the most aggressive teams. Theo [Epstein] and Jed [Hoyer] said they wanted me to help with leadership on and off the field." Descalso signed a two-year deal with an option.
Phillip Evans: The Cubs have signed for Mets' infielder, Phillip Evans to a minor league deal. Evans has played 34 games at the major league level for the Mets and has hit to a career slash line of .241/.328/.278. He is error-free in his 58 innings of big-league defense, with his time divided mostly between second and third base.
Cubs on ESPN: The Cubs will play back to back Sunday night ESPN games at Wrigley Field, on May 5 and 12. They'll take on the Cards then the Brewers.
Daniel Murphy: The Colorado Rockies has signed Daniel Murphy to a two-year, $24M deal. The options included get a little technical, but
Ken Rosenthal's tweet (below) explains it well. Colorado figures to use him primarily at first base.
Daniel Murphy with #Rockies, per source. $10M in 2019, $8M in 2020. Mutual option in 2021 for $12M or $6M buyout (of which $3M deferred without interest). Buyout increases to $7M (of which $4M is deferred without interest) if any award bonus is earned. $2M if traded (each time).

— Ken Rosenthal (@Ken_Rosenthal) December 21, 2018
Latest news and rumors from around the league
Manny Machado: Machado has conveyed to the White Sox, Phillies, and Yankees that he will not announce his decision until after January first. Bryce Harper is expected to do the same.
Marcus Stroman: Stroman had the following tweet: "Machado is going to the Yankees. Yankees go out and get everyone. Red Sox are lethal. Rays are dangerous. Can never sleep on the Orioles. I'm going to the gym. Gonna be in my zone all year. Excited to compete in the best division in baseball!"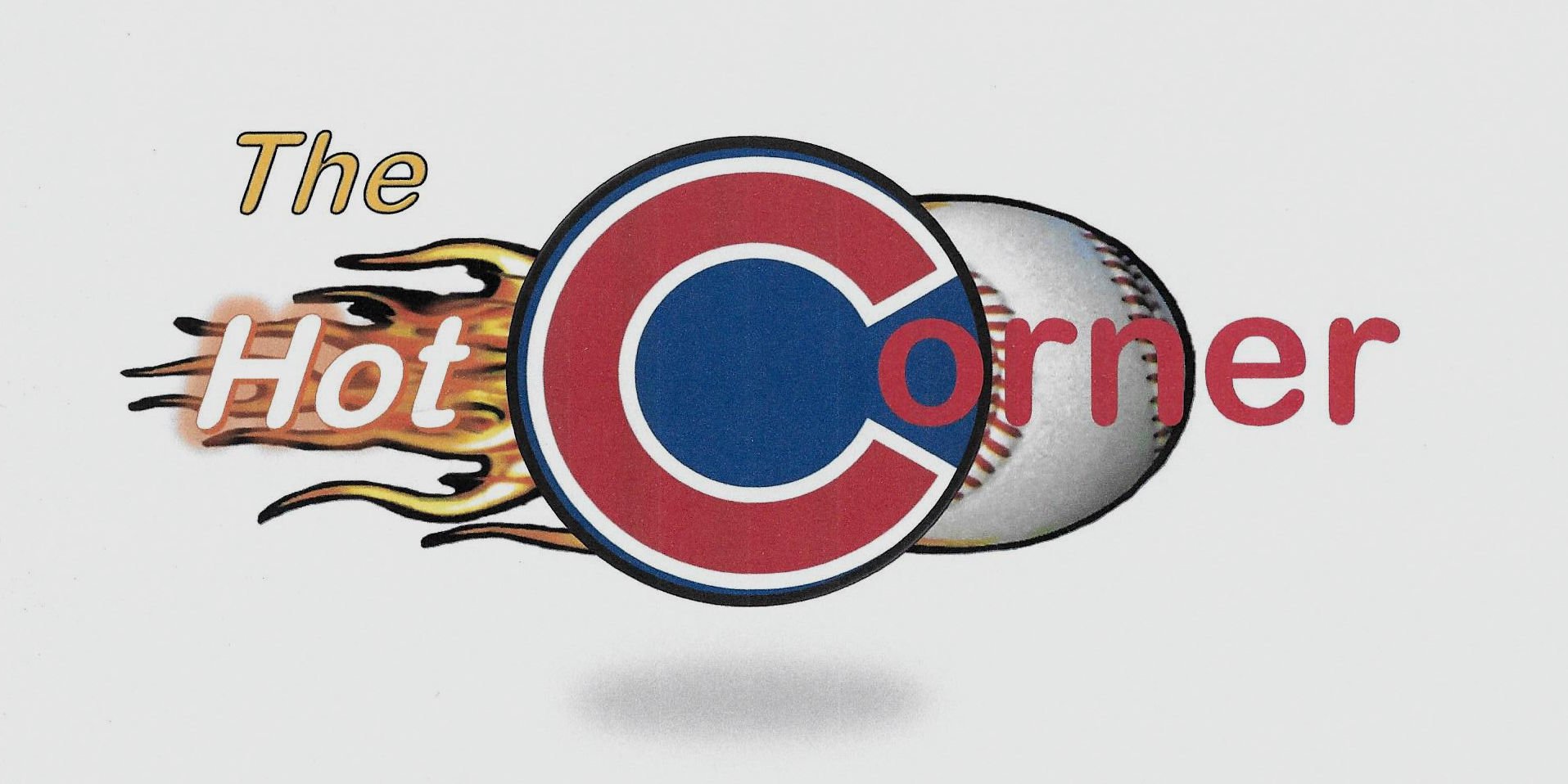 Machado is going to the Yankees. Yankees go out and get everyone. Red Sox are lethal. Rays are dangerous. Can never sleep on the Orioles. I'm going to the gym. Gonna be in my zone all year. Excited to compete in the best division in baseball! #ALEast

— Marcus Stroman (@MStrooo6) December 20, 2018
Zach Britton: The Phillies and the Yankees are currently reported as the two teams vying for Britton's services.
Jefry Marte: Former Angels' infielder, Jefry Marte has signed a deal with Japan's Hanshin Tigers. The Angels outrighted Marte earlier this winter.
Athletics: The A's will be getting free-agent reliever, Joakim Soria. Said to be a two-year, $15M deal. The A's have also received infielder Jurickson Profar from the Rangers via trade. The A's are sending minor league infielder Eli White and their Competitive Balance Round A selection (currently No. 38 overall) to the Rangers in the deal.
According to Jeff Passan, "The trade that sent Jurickson Profar to the Oakland A's is part of a three-way deal that also includes the Texas Rangers and Tampa Bay Rays, league sources tell Yahoo Sports. There are multiple major leaguers and minor leaguers involved, plus a draft pick and international money."
Full trade, sources tell Yahoo Sports:

Oakland gets: Jurickson Profar

Texas gets: Brock Burke, Eli White, Kyle Bird, Yoel Espinal, international $

Tampa Bay gets: 38th pick in 2019 draft, Emilio Pagan, Rollie Lacy

— Jeff Passan (@JeffPassan) December 21, 2018
Angels: The Angels have re-claimed RHP Parker Bridwell off waivers from the Yankees. The Halos lost Bridwell initially to the yanks via a waiver claim.
Blue Jays: Toronto has signed former Brewers' infielder, Eric Sogard to a minor league deal, with an invite to spring training.
Brewers: Milwaukee signs free-agent, infielder Cory Spangenberg to a one-year deal. Salary is $1.2M if in the majors and $250k if in the minors.
Cardinals: The Cardinals have now added bullpen strength with the signing of left-hander Andrew Miller. Two-year deal, $25M guaranteed. Presumably, to make space for Miller, the Cards have designated RHP Ryan Meisinger for assignment.
Dodgers: Matt Kemp, Yasiel Puig, Kyle Farmer, and Alex Wood have been traded to the Cincinnati Reds. Homer Bailey is one of the players going back to the Los Angeles Dodgers. The return for the Dodgers clearly will be more, as per Jeff Passan of Yahoo Sports. Thus far, Cincinnati has thrown in two prospects (SS Jeter Downs and RHP Josiah Gray) and cash. This opens the door for Bryce Harper to possibly go to Los Angeles.
Ken Rosenthal expects the Dodgers to release Bailey after the trade is complete.
Full trade: Kemp, Puig, Wood, Kyle Farmer and $7M to #Reds for Bailey and prospects Josiah Gray and Jeter Downs.

— Joel Sherman (@Joelsherman1) December 21, 2018
with big savings for 2019, dodgers can take closer look at big tickets like Corey Kluber/Trevor Bauer (if Tribe does trade 1 of them) and yes, possibly Bryce Harper. JT Realmuto is another star they've been talking about.

— Jon Heyman (@JonHeyman) December 21, 2018
BREAKING: The @Reds and @Dodgers have made a BLOCKBUSTER trade! #MLBTonight pic.twitter.com/wHxI5YvKhQ

— MLB Network (@MLBNetwork) December 21, 2018
Giants: SF has now added switch-handed pitcher, Pat Venditte to the roster.
Nationals: Washington has signed free-agent right-hander, Anibal Sanchez. This is a two-year, $19M deal with another 44M available in incentives. Washington's rotation now partially consists of Scherzer, Corbin, and Strasburg.
Rangers: Texas is drawing heavy trade interest from the Phillies and Mets for LHP Mike Minor. Rangers have signed RHPs Ariel Hernandez, Phillips Valdez, LHPs Miguel Del Pozo, Jack Leathersich and INF Nolan Fontana to MiLB deals with invites to spring training.
Red Sox: Boston has avoided arbitration with Heath Hembree. The parties have settled on a one-year, $1,312,500.00 deal.
Yankees: NY has signed former A's left-hander, Danny Coulombe, and former Braves' left-hander, Rex Brothers to minor league deals. Yanks are also reporting that CC Sabathia has undergone heart surgery (angioplasty) to clear a blockage in one of his arteries. Surgery was successful, and Sabathia is expected to be able to resume his regular workouts in about a month.