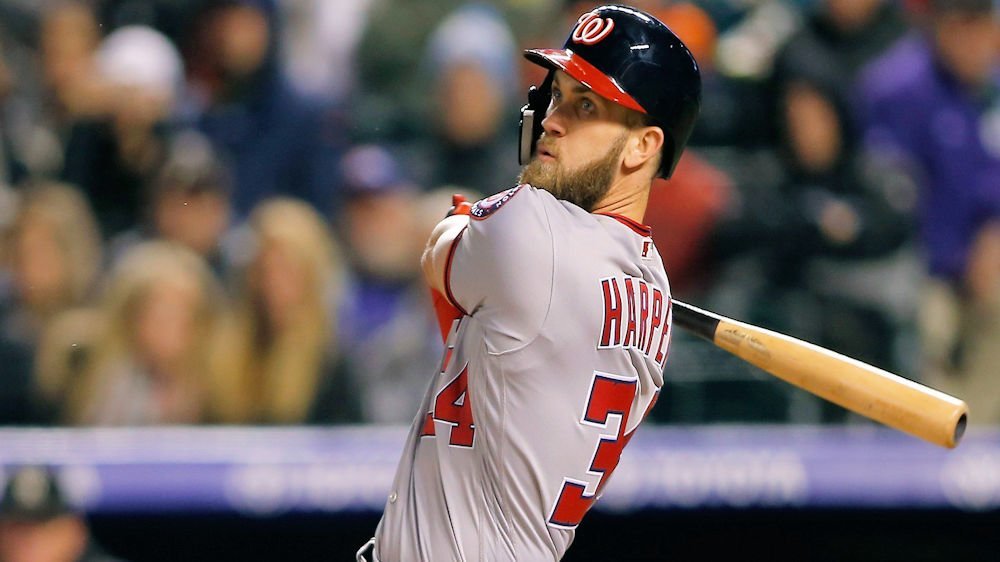 | | |
| --- | --- |
| Latest news and rumors: Harper/Machado saga, Cubs add pitching, and more | |
---
| | | |
| --- | --- | --- |
| Monday, February 4, 2019, 6:01 PM | | |
Cubs' news and notes
Cubs' Opening Day: 52 days. (March 28 vs. Rangers)
Pitchers/Catchers Report: 9 Days.
First Spring Training game: 19 Days. (Saturday, February 23, Brewers vs. Cubs at Sloan Park)
Christian Bergman: The Cubs have added another swingman, but again, only to a minor league deal. On Sunday, the Cubs' announced that they added right-hander, Christian Bergman to the roster. The 30-year-old Bergman was a member of the Mariners over the previous two seasons, though he spent the majority of that period with their Triple-A affiliate.
One for the books: Jon Lester boasts the longest active streak of consecutive seasons with at least 30 starts (2008-2018).
ESPN rankings: ESPN has released its list of 2018 playoff teams most likely to miss the playoffs this season, and the Cubs have made the list. Citing an increase in strength from other teams in the division, an aging Chicago rotation and, who could forget, the questions surrounding successful returns by Darvish and Chatwood, the sports network giant ranked the Cubs number five. ESPN's Top 10 list of 2018 playoff teams most likely to miss the playoffs this upcoming season were the Rockies (1), Athletics (2), Braves (3), Brewers (4), Cubs (5), Indians (6), Dodgers (7), Red Sox (8), Astros (9), and Yankees (10).
Latest news and rumors from around the league
Harper/Machado: For those keeping score, the Harper/Machado saga has now entered day 99. Both announced that they would make decisions in January, but here we are, February fourth, and both remained unsigned. For a while, their willingness to hold out was good for the game, as it kept fans on the edge of their seats, but I think it's now gotten to the point where it's counterproductive.
Teams need to fill out their rosters, as pitchers and catchers report in less than ten days, but no team, still in the running for any of the superstar free-agents, dares to add players who might take them out of the race. It was interesting for a while, but it's now way past time to sign.
The latest on Machado says that he is either waiting for yet more money or that he is holding out hope for a deal with the Yankees. Nobody seems to know what the deal with Bryce Harper's continued hold-out status is.
Dismal outlook: With pitchers and catchers from all 30 teams due to report in 10 days or less, almost 99 free-agents (out of approximately 219) remain unsigned.
The availability breaks down to: 10 catchers (including Martin Maldonado and Matt Wieters), 4 first-baseman (including Lucas Duda), 6 second-baseman (including Josh Harrison and Andrew Romine), 6 third-baseman (including Mike Moustakas), 4 shortstops (including Manny Machado and Jose Iglesias), 10 left-fielders (including Marwin Gonzalez and Curtis Granderson), 3 center-fielders (including Adam Jones), 9 right-fielders (including Bryce Harper and Melky Cabrera), 1 designated hitter (Evan Gattis), 16 starting pitchers (including Dallas Keuchel and Gio Gonzalez) and 30 relievers (including Craig Kimbrel and Tony Sipp).
To demonstrate just how brutal the market has become, especially for pitchers, veterans Jerry Blevins and Francisco Liriano both signed minor league deals today (details below).
Astros: Houston has signed right-hander, Chris Devenski to a one-year deal.
A's: Oakland right-hander, Blake Treinin has won his arbitration case and will earn $6.4M for 2019. Oakland has also signed lefty, Jerry Blevins, to a minor league deal. Blevins had played for the A's from 2007-2013.
Indians: Cleveland has acquired righty reliever, Nick Wittgren from the Marlins, in exchange for minor league pitcher, Jordan Milbrath. Miami had designated Wittgren for assignment to make room for Neil Walker. In turn, the Indians have designated righty, AJ Cole, for assignment.
Marlins: In addition to the Wittgren for Milbrath trade with Cleveland, Miami has also claimed right-hander, Austin Brice off waivers from the Orioles. To make room for Brice, Miami has designated outfielder, Isaac Galloway, for assignment.
Pirates: Pittsburgh has reached an agreement to sign lefty Francisco Liriano to a minor league deal. The deal is worth $1.8M, with another $1.5M in incentives.
Rays: Tommy Pham will go to arbitration today. Pham is asking for $4.1M; the Rays have offered $3.5M.