| | |
| --- | --- |
| Chicago Cubs: Latest news and rumors: Hot Stove is sizzling while Machado's stalling and more | |
---
| | | |
| --- | --- | --- |
| Monday, December 10, 2018, 6:01 PM | | |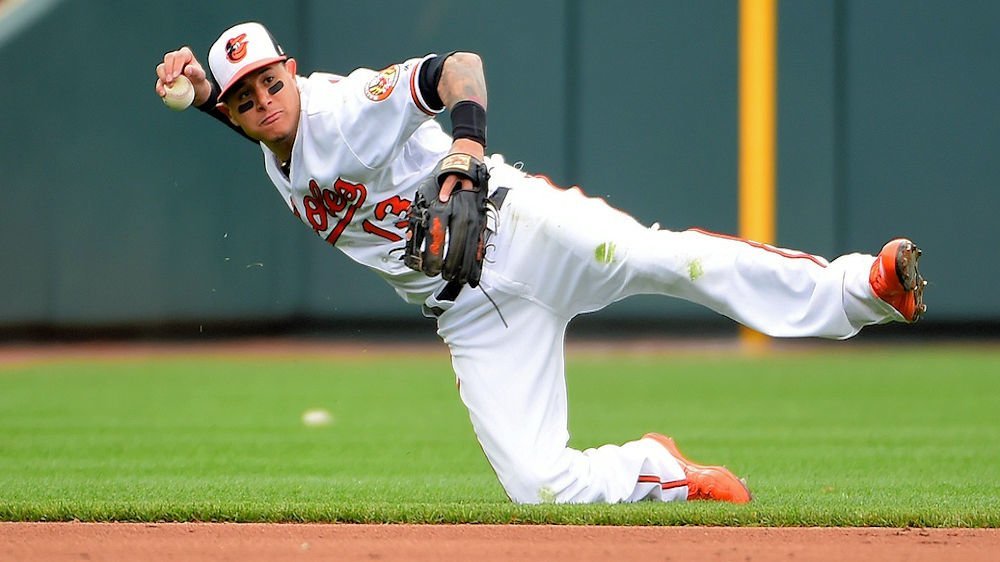 Cubs' news and notes
Cubs' 2019 Opener: 108 days.
Cubs remain silent: Several teams have made transactions today, mostly in the form of waiver-claims, but the Cubs weren't one of them. There's little doubt that Theo Epstein is planning something, but as of now, we'll have to wait until at least tomorrow to find out what it is.
Cubs/Harper: Different day, different sportswriter, different rumor. Today The Athletic's Sahadev Sharma says, "It's looking more and more like a Harper-less winter for the Cubs."
Cubs' Twitter: "Marquee treatment for a marquee closer. #HOF2019," was the tweet for Lee Smith, who was inducted into the Hall of Fame yesterday. Smith was honored on the Wrigley marquee today.
Marquee treatment for a marquee closer. #HOF2019 pic.twitter.com/lffu3TE71M

— Chicago Cubs (@Cubs) December 10, 2018
Latest news and rumors from the Hot Stove
Manny Machado: Machado has decided that he'd rather meet with possible suitors at their home field rather than in Las Vegas during the winter meetings. This is going to slow down the rumblings on Machado for another week and will mostly cause a backlash for guys like LeMahieu, Galvis, and Mercer.
Corey Kluber: Trade talks regarding Kluber are reported to be intensifying, with the Dodgers among the teams in the hunt.
Braves: Atlanta is among several teams showing an interest in Tigers' OF Nick Castellanos. The right-fielder is being touted as a cost-effective alternative to AJ Pollock and Michael Brantley. Castellanos is expected to earn $11.3M in his final arbitration year.
Cardinals: St. Louis has claimed RHP Ryan Meisinger off waivers from the Orioles.
Diamondbacks: Although Arizona is attempting to deal veteran righty, Zach Greinke, they may be having trouble doing so. Greinke's contract contains a no-trade clause with regard to fifteen teams, and reports say most of the offers have come from teams on that list. Don't look for the Cubs to make a bid though, Greinke is offered a total of $104.5M (salary and incentives) over the next three seasons. D-Backs are also saying that several teams have inquired, but southpaw, Robbie Ray is not on the table at this time.
Dodgers: Reports out of Las Vegas say that LA is continuing talks with DJ LeMahieu.
Giants: SF claims OF Mike Gerber off waivers from the Tigers. First-baseman, Brandon Belt is drawing offers. Rumors say "several" teams are making inquiries. Belt is still owed $48M over the next three seasons and can reportedly block deals with ten teams.
Indians: Cleveland reportedly has eyes on Dodgers' top prospect, OF Alex Verdugo. Meanwhile, the Tribe is said to be exploring ways to cut salary by dealing a big contract player such as Edwin Encarnacion or Jason Kipnis, while dealing a starter such as Corey Kluber or Trevor Bauer.
Orioles: Baltimore claims 3B Rio Ruiz off waivers from Atlanta.
Pirates: Pittsburgh is once again touting veteran catcher, Francisco Cervelli as a possible trade chip. The Bucs have depth at the catcher position with Elias Diaz and Jacob Stallings, but Cervelli is owed $11.5M for 2019, which may make him hard to move without some sort of salary relief from Pittsburgh.
Rangers: Texas has claimed infielder, Carlos Asuaje off waivers from San Diego.
Reds: Cincinnati has acquired left-hander, Robby Scott via waiver claim from the Red Sox. The Reds are also sending up mixed signals regarding their willingness to trade Scooter Gennett. Earlier reports said Gennett was on the table, though now there are rumblings that he's not.
Royals: KC signs Billy Hamilton to a one-year, $5.25M deal, with $1M in incentives. KC has also announced that they may hold onto OF/2B Whit Merrifield.
Tigers: Detroit has signed the veteran, free-agent RHP, Tyson Ross to a one-year, $5.75M deal with another $250k available in incentives.