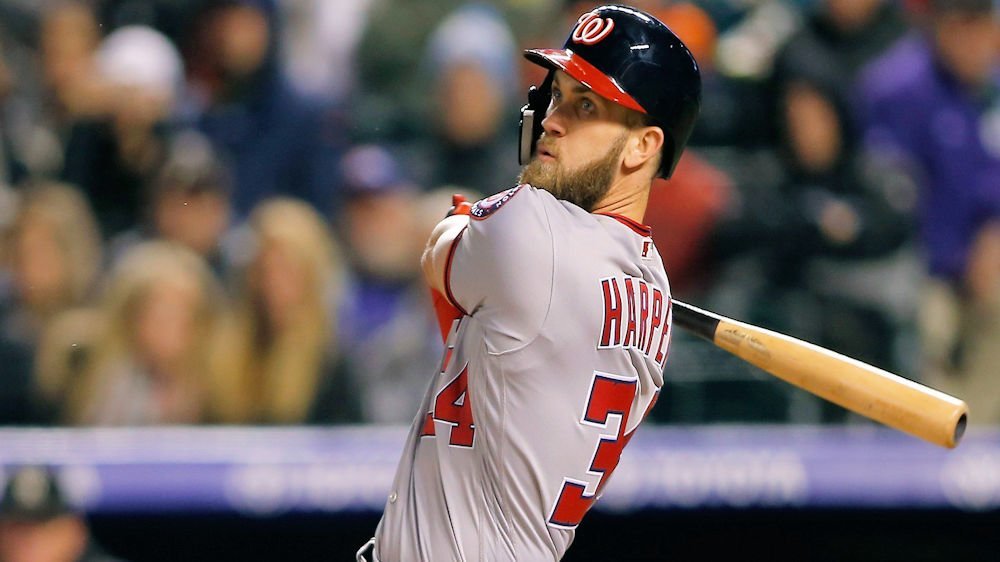 | | |
| --- | --- |
| Cubs News: Latest news and rumors: Top 20 remaining free-agents, Harper odds and more | |
---
| | | |
| --- | --- | --- |
| Monday, December 31, 2018, 10:54 AM | | |
Cubs' news and notes
Cubs' 2019 Opening Day: 88 days.
Dear Ricketts' family: I read an interesting quote from an old Baseball America article this morning, something to consider as we move forward in this off-season: "Let's stop blaming the system, stop blaming the high-revenue teams, stop blaming the players. Contending is a choice, and it's the owners who are the ones who make it." Tom…? Laura…? What do you say?
Latest news and rumors from around the league
Baseball mourns: The baseball world is mourning the loss of Texas Longhorns manager, Auggie Garrido, the winningest coach in NCAA baseball history. Garrido passed away Thursday from a stroke. He was 75.
Remaining free-agents from the top-20: MLB Trade Rumors has released the list of the remaining free-agents who were initially ranked in the top-20 this winter. Surprisingly, the entirety of the top-nine remains unsigned, and a total of seventeen of the top-twenty are still waiting for work.
In order by their original ranking: (1) OF Bryce Harper, (2) SS/3B Manny Machado, (3) LHP Dallas Keuchel, (4) RP Craig Kimbrel, (5) C Yasmani Grandal, (6) CF AJ Pollock, (7) LHP Yusei Kikuchi, (8) UTIL Marwin Gonzalez, (9) RP Zach Britton, (12) 2B Jed Lowrie, (13) RP Kelvin Herrera, (14) LHP Gio Gonzalez, (15) 2B Brian Dozier, (17) 3B Mike Moustakas, (18) RP Cody Allen, (19) OF Nick Markakis and (20) LHP Derek Holland.
Bryce Harper odds: The lattest Vegas odds on Harper are as follows: Dodgers: +200, Phillies: +300, Yankees: +400, Cubs: +450, White Sox: +500, Cardinals: +900, and Nationals: +1200. Cubs News: Latest news and rumors: Top 20 remaining free-agents, Harper odds and more
I keep telling you folks, don't count on seeing Harper in Cubbie blue, it isn't happening. If I'm wrong, I'll gladly eat my own words in exchange for him suiting up in a Cubs' uniform. I originally thought the Phillies would get him, but after the Puig/Kemp/Wood trade with the Reds, I'd now bet it all that Harper becomes a Dodger.
Yasmani Grandal: Is it possible the top free-agent catcher let greed cost him a signing? Two months after becoming a free-agent, Grandal is still looking for a job. He reportedly rejected a four-year, $60M offer from the Mets, who subsequently signed Wilson Ramos. While teams are still showing interest, no one has even come close to matching the Mets offer.
Yusei Kikuchi: The window on Kikuchi is set to close on January third, and the Japanese lefty is rearing to go. Reports say he is brushing up on his English and working on learning to throw a two-seam fastball, which is a rare thing in Japanese baseball.
A's: After Oklahoma's loss to Alabama in the Orange Bowl last night, Kyler Murray has seen his last NCAA football game. His focus will now be on baseball and joining the Athletics. Murray is predicted to start playing High-A ball for the team in March.
Angels: The Halos have designated right-hander, Austin Brice, for assignment to make room for the recently acquired catcher, Jonathan Lucroy.
Astros: Although Houston is still showing interest in the catcher, JT Realmuto, the Marlins are fixated on getting Forest Whitley, and Kyle Tucker in return and the Astros aren't budging, which has caused trade talks to stall. The Astros are also showing interest in RHP Seth Lugo and have been engaged in trade talks with the Mets.
D-Backs: Although a lefty, Robby ray isn't on the trade block, reports say he is drawing trade interest from both Houston and Philly.
White Sox: Chicago is continuing to show interest in Edwin Encarnacion, whom the Mariners have been attempting to trade since they acquired him.