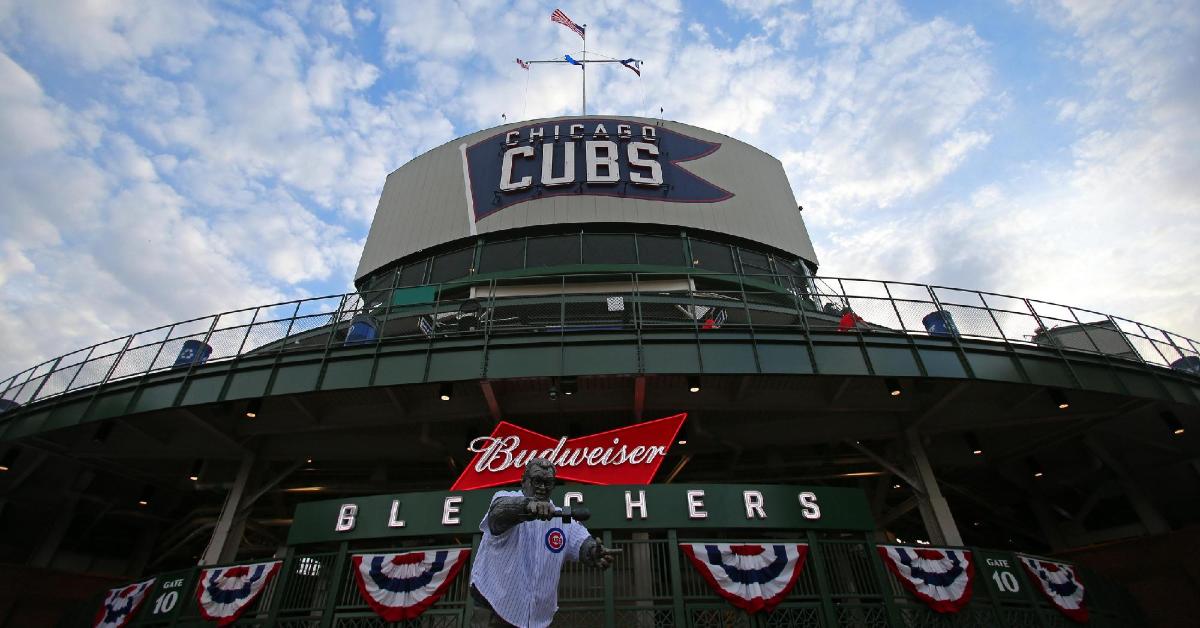 | | |
| --- | --- |
| Ranking the Top MLB Stadiums | |
---
| | | |
| --- | --- | --- |
| Saturday, August 17, 2019, 1:26 PM | | |
Fans and tourists alike go to different cities to watch baseball, cheer on their teams, and have a great time. However, through my time as a baseball fan, a lot of the experience can be weighed on the win or the loss, but just as much can fall on the stadium for meeting, failing to meet, or exceeding expectations.
People always say there is nothing like the walk up the stairs of any stadium before you catch a glimpse of the stadium, then a bit more of the field and then soak it all in for one beautiful moment. The smell of hotdogs and freshly cut grass fill your nose, and your eyes are overwhelmed with different places to look at, all beautiful and special in their own way.
I have visited seven stadiums (Homes of the Cubs, White Sox, Red Sox, Reds, Pirates, and Brewers). The bucket list goal of mine is to visit all 30, and I am excited to see the rest. In compiling these rankings, I used my own opinions, experiences at stadiums, input from others who have been to the stadium, general appeal from watching on television and the views of a few other rankings.
If you happen to disagree with my list, that's okay! I only decided to explain my top five, mostly because there isn't a point in explaining why Marlins park is 26th instead of 27th or 25th.
I hope you enjoy the list, feel free to comment on any changes you would make.
1. Wrigley Field: The home of the Cubs has recently been modernized to fit the request of any fan or tourist. There are modern scoreboards, and a neighborhood feel to the stadium, mixed with a classic look, and passionate fans earn Wrigley the top spot.
2. Fenway Park: You can't say Wrigley without mentioning Fenway. Older than Wrigley, this classic stadium with iconic dimensions comes in on our list as second-best.
3. Oracle Park: Although the stadium has been renamed, the beauty of the park has never left. The bay outside of right field, the glove in left and the spacious outfield all contribute to the home of the Giants ranking third.
4. Camden Yards: Since the team has not been great, fans are still treated by getting to watch their beloved Orioles inside such a beautiful park. The iconic look to the right-field wall, mixed with the general feel of Camden Yards is all it took to earn a top-five ranking.
5. PNC PARK: Closing out the top five is the modern mix of Wrigley Field and Oracle Park. It has the stadium vibe that Wrigley does with the beauty of Oracle Park, a total package to close out the top five.
6. Target Field
7. Coors Field
8. Suntrust Park
9. Yankee Stadium
10. Dodger Stadium
11. Petco Park
12. Busch Stadium
13. Angel Stadium
14. Chase Field
15. Minute Maid Park
16. Kauffman Stadium
17. Citizens Bank Park
18. Miller Park
19. Progressive Field
20. Great American Ball Park
21. Citi Field
22. T-Mobile Park
23. Nationals Park
24. Comerica Park
25. Guaranteed Rate Field
26. Marlins Park
27. Globe Life Park
28. Rogers Centre
29. Tropicana Field
30. O.CO Coliseum