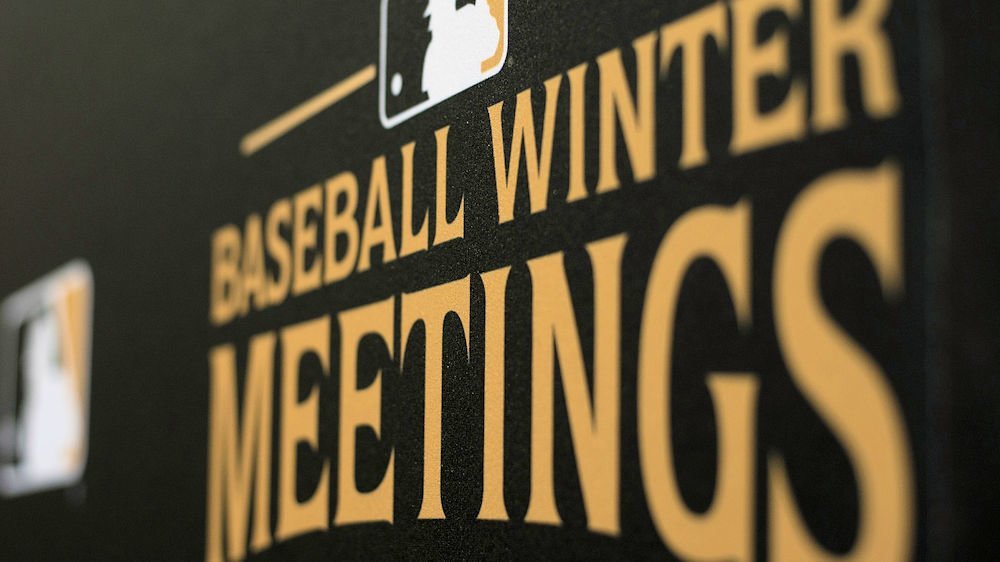 | | |
| --- | --- |
| Cubs News: Semi true: the 2018 Winter Meetings | |
---
| | | |
| --- | --- | --- |
| Tuesday, December 11, 2018, 12:01 PM | | |
LAS VEGAS, NV -- It is the morning of day 2 of the 2018 winter meetings, sponsored by Scott Boras, here at the beautiful Mandalay Bay Hotel and Casino. I have not yet found the bay referred to in the name of the hotel only a semi-stagnate pond out front, but I am still searching.
Yesterday was extremely hectic. The cab line at the airport was forever. It actually took just as long to get a cab as it did to fly into Las Vegas. No wonder they never want you to talk about what happens here.
Decided to stay off the strip to save the company some money but am rethinking that this morning after what I witnessed in the parking lot on my way to the meetings. (Note to my editor: Please send more traveler's checks. I'll pick them up at Mandalay this time.)
Just noticed Jed Hoyer walking around looking a bit lost so when I approached him to introduce myself as he handed me his ice bucket and asked me to bring it to suite 12-763. Before I could explain he was back on the elevator. This could be the intro we've been looking for so look for possible blockbuster news shortly about Bryce Harper.
Did you ever notice that the baseball insiders you see on TV are way smaller in real life than you expected? Ken Rosenthal is only 4'3". No wonder he gets all those scoops, no one can see him walking around.
Walked over to the MLB Network set and all is quiet right now. Harold Reynolds was getting ready for his broadcast over at the craps table, or maybe he was still out partying from last night, hard to tell from here.
I've noticed many writers hanging around the lobby drinking coffee and chatting with each other. A few fans are trying to listen in to their conversations but are being rebuffed. Professional writers don't like to share information with the public directly.
Rumors are of course flying around here. Today it is expected that we will finally get some information as to where coveted third baseman Derek Dietrich will land along with an update from the agent for left fielder Craig Gentry. I will text you immediately after getting the word.
Haven't seen Bryce Harper since dinner last night at Benihana's where he was eating with Rick Hahn and Kenny Williams of the White Sox. (Insider note: he was wearing a Golden Knights jersey)
Whoa, TV lights just came on and a media scrum building. I'm told Ben Hamel is just about to say a few words, I have to run. Wild scenes here at the Winter Meetings so expect many updates throughout the day. Make sure to read them in Ken Allison's' Hot Corner columns.
(FYI: This was a short parody story of the media's account of the 2018 Winter Meetings)