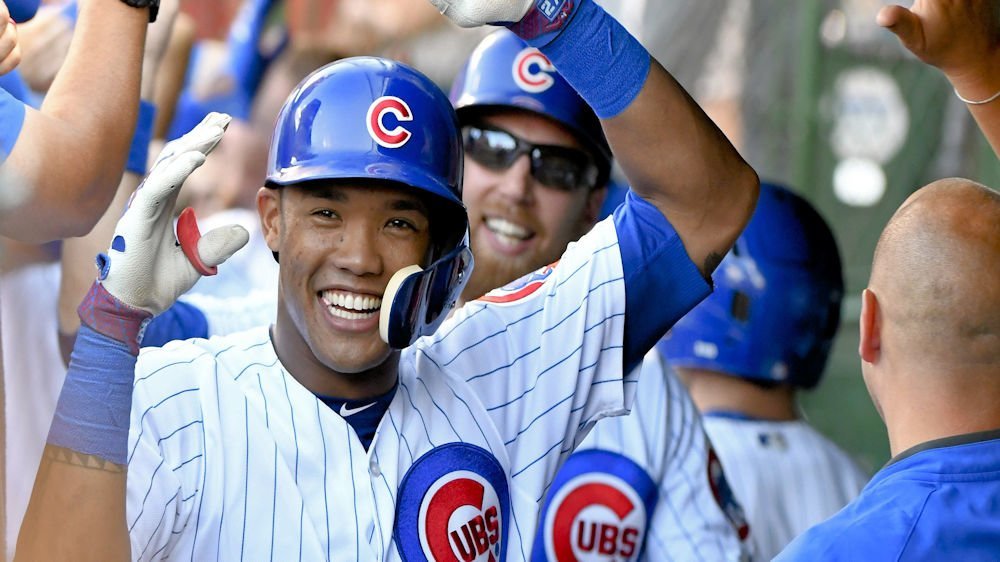 | | |
| --- | --- |
| Cubs News: The Addison Russell Saga Continues | |
---
| | | |
| --- | --- | --- |
| Friday, November 30, 2018, 3:59 PM | | |
There has been no one more steadfast in their belief that the Cubs need to move on from Addison Russell than me. From the very beginning, I said that this behavior was unacceptable from him or anyone and can not be condoned in any way.
I called for his removal from the Cubs at every stage of this process, saying that the fans deserve to have their team stand up for what's right and to show others they will not tolerate hitting a woman ever for any reason.
Today Addison Russell and the Cubs released statements on where they are in this process.
Addison Russell said, "I offer my heartfelt apology to my family and my former wife Melisa for my past behavior. I also want to apologize to Cubs fans, the Cubs organization, and my teammates for letting them down." He goes on, "Since accepting my suspension, I've had time to reflect on my past behavior and think about the next steps I need to take to grow as a person."
Concluding, "I am complying with the MLB-MLBPA treatment plan, and I will be meeting regularly with different experts, counselors, and therapists. Even before any mandated treatment, I took the extra initiative of obtaining my own therapist and I have been meeting with that therapist several times a week for the last two months and plan to continue this therapy beyond the MLB treatment plan."
He goes on to talk about regaining the support of those around him and working with non-profits to help combat abuse and support their missions and become part of the solution. He recognizes he is in the early stages of getting help and he has a long way to go.
All this is, of course, the right things to say and do and I hope that he is sincere in his statements.
The Cubs, for their part, say, "If we're willing to accept credit when a member of our organization succeeds on the field, what show we do if he engages in conduct off the field worthy of discipline from Major League Baseball?" Additionally, "Just as Addison has a responsibility to own his actions and put in significant work to grow, our organization has a responsibility to act as well."
They note that they are going to put in place resources and help for the entire organization on this topic in the hopes that they can help anyone who needs it and to make everyone aware that they are there to support and prevent this from happening again.
They hope their fans will recognize that the Cubs are taking a leadership role on this topic and while they do not condone domestic violence they want to help anyone in the organization that needs it and that they also are going to be a part of the solution.
So, again all the right words and actions coming from the Cubs management.
The question is, have I changed my position based on today's actions? The answer is yes, I have to this extent. I am willing to see if in fact changes are put in place and do they have a positive effect in the community and on the organization. Specific to Russell, I believe that anyone that shows remorse, and makes an effort to make changes to their life, is allowed a second chance.
Having said that, I still have trouble getting past what he did and seeing him in a Cubs uniform, but if he continues on this path, and stays out of trouble, then I am willing to let him prove himself to the fans and his teammates. For now.