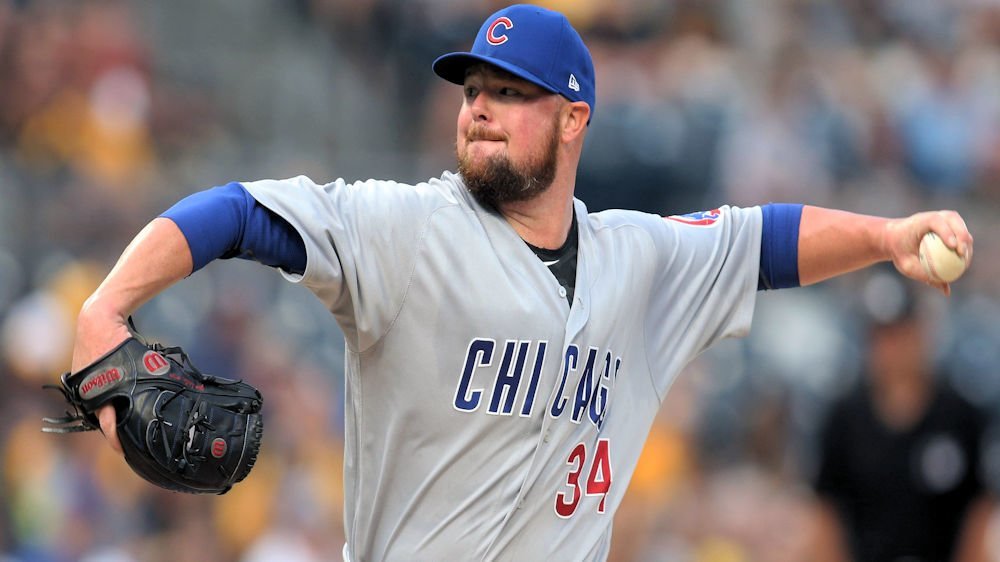 | | |
| --- | --- |
| The Hot Corner: Lester on 2019 Cubs, Bote at SS, latest Hot Stove | |
---
| | | |
| --- | --- | --- |
| Wednesday, February 13, 2019, 6:32 PM | | |
Cubs' news and notes
Cubs' Opening Day: 43 days. (March 28 vs Rangers)
First Spring Training game: 10 Days. (Saturday, February 23, Brewers vs. Cubs at Sloan Park)
Jon Lester: Lester spoke with the media and had the following to say about the team according to NBC Sports Chicago.
"I feel we're in a good position," he said. "We did what we did last year beat up. And I think if we can just get our guys back to being who they are, have that little chip on our shoulder again, and go out and play, we'll be fine. We have a lot of respect for guys in our clubhouse, and I think we cleared the air on a lot of things this offseason with certain things as far as the front office to players, kind of understanding our roles a little more ...[and] what the expectations are."
More from Lester: "I don't know who said it, maybe Mike Tyson: 'Everybody has a plan until they get hit in the mouth.' Last year we got hit. And it's kind of like, `oh, whoa,' maybe we're not going to just walk through this like we've done the last couple years."
#Cubs ace Jon Lester: "I wouldn't show up if we didn't have a chance to win the World Series. The season is way to long and hard...if we couldn't win." ?@cbschicago? pic.twitter.com/oqSL5TcoQT

— Megan Mawicke (@MeganMawicke) February 13, 2019
David Bote: Joe Maddon says David Bote opens camp as Javy Baez's backup at short for at least the first month of the season (with Russell suspended).
Daniel Descalso: With Baez starting the year at shortstop, second base will be handled by whoever can cover it, but according to Joe Maddon, Daniel Descalso should get the majority of starts there. Maddon "It's congested. We've got to play through camp and see how it plays out."
Yu Darvish: "The pressure is off this year."
Cubs/Rangers: The Rangers have announced that left-hander, Mike Minor, is likely to get the nod for Opening Day vs. the Cubs. While no announcement has been made, it is presumed that Jon Lester will be taking the mound for the Cubs.
Ryan Dempster: With the addition of the Cubs' new TV network in 2020, Dempster is exploring the opportunity for a show of his own.
Other news and rumors from around the league
Retiring: The free-agency war of attrition has claimed its latest casualty. Announcing his retirement today, is 35 year-old, RHP, Doug Fister.
Astros: Manager AJ Hinch had this to offer: "When you set a franchise record for wins and people ask you 'what happened?' at the end of the year, that's a unique question."
Panic mode? According to ESPN's Buster Olney, "With the talk of labor war on the horizon, a concern among some agents and players is that some younger players will rush into multi-year deals this spring -- grabbing money when they can get it, because of uncertainty about what's to come."