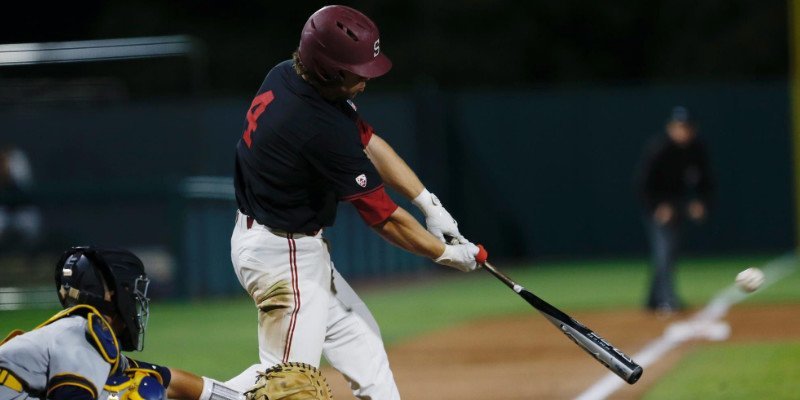 | | |
| --- | --- |
| The Top 7 Cubs Prospects of 2018 | |
---
| | | |
| --- | --- | --- |
| Tuesday, January 1, 2019, 9:32 AM | | |
It's that time of year. Every baseball writer in the world is writing 2019 preview pieces and 2018 year in review pieces. As I've mentioned in previous articles, the 2018 Cubs farm system was generally regarded as weak by writers and commentators. I was not among those, however. No one can predict with any real accuracy who is going to rise to the challenge and get better (the entire point) in some aspect of their game.
It's no secret that every minor league team has both journeymen (those who will likely never get sent up) and prospects that have some shot at the show. Further, there are always a few who are expected to get called up, and players that are fast-tracked to get pro ready. Our own Ken Allison has been spreading the rumor that Nico Hoerner will be fast-tracked in 2019. To that, we shall see.
On another note, if you haven't caught minor league fever yet, this is going to be a good year for it. Sometime in January, we will be running a preview to get you ready. One of the fun things about the minor leagues is you can pick from nine Cubs clubs to root for, in no particular order. So, standby, we'll get you what you need after New Year's.
For this look-back, I'm not going to include David Bote, arguably the biggest star of the 2018 prospects. I think Bote has cemented a roster spot, so he's no longer a prospect. Caratini's future may be more uncertain, but he doesn't count either since he's still a big boy Cub. Alec Mills also did a little time in Wrigley but is back in the minors, and so is fair game. Without further ado, here are the seven best all-around Cubs pipeliners of 2018.
Nico Hoerner, 21, SS. His name along with the one below generates the most buzz. Hoerner played for the Emeralds, South Bend, and the AZL last season, and has impressed enough people that he almost certainly has a future at Wrigley. He tripled in the Arizona Fall League All-Star game in his first at-bat. Everyone thinks he has a pro future.
Adbert Alzolay, 23, RHP. Alzolay will be an outstanding major league pitcher. He last suited up for the AAA Iowa Cubs in 2018, but don't let his numbers scare you; he has great command and confounds more batters than his stats reveal. He had a 2-4 W/L record and posted a 4.76 ERA. High, certainly, but most predict he'll come out with a vengeance in 2019.
Cole Roederer, 19, OF. His name is getting more clicks as the 2019 season approaches, and deservedly so. Last season, he slashed .275/.354./.465 in the 36 games of his inaugural year with the AZL Cubs2 team. He had a darned impressive .819 OPS. He's earning his Wrigley locker at a fast clip, and he will only get better with time.
Miguel Amaya, 19, C. The Cubs seem to have a knack for spotting and developing talent at backstop, and Amaya is the undisputed leader in catching prospects for the club. Picked up in 2016, Amaya started with the DSL, then moved on to Eugene before landing at South Bend. He smacked 12 HR's for them while slashing a respectable .256/.349/.403, with an OPS of .752.
Aramis Adelman, 20, SS. Adelman began his Cubs journey at age 17 in the DSL with Cubs1 and since has suited up for Eugene, South Bend, and Myrtle Beach, in that order. Last season was statistically his worst, with a slash line of .207/.319/.333 and a .563 OPS. The flip side is, everyone who has coached or scouted him think that was an anomaly, and that 2019 will be a whole different story. I agree. Watch for him to break out next season.
Brailyn Marquez, 20, LHP. There isn't a site or scout that doesn't have Marquez listed in the top 10 Cubs prospects. He's earned the ranking, praise, and optimism. Picked up in 2016 at age 17, Marquez pitched 54.2 innings for Cubs1 in the DSL that year, posting up a 1.48 ERA. Last year in South Bend the southpaw put up a .257 ERA, giving him a 3-year average of .323. I've been sold on Marquez for a while now.
Justin Steele, 22, LHP. For this slot, I almost picked RHP Alex Lange, but Steele just edged past him if for no other reason, experience. In five years of minor league ball, Steele has an impressive 3.82 ERA overall. He threw his first minor league pitch on the Cubs AZL team in 2014 and played for Myrtle Beach, South Bend, and Tennessee along the way since. I think Steele has what it takes to throw in the show, and we'll see him there soon.
That's a wrap, folks. The above seven ballplayers are worth your attention this coming season and do not be at all surprised to see more than one of them get called up. They are talented, but they are also workhorses with solid off the field character. And that's just the way Theo likes them.