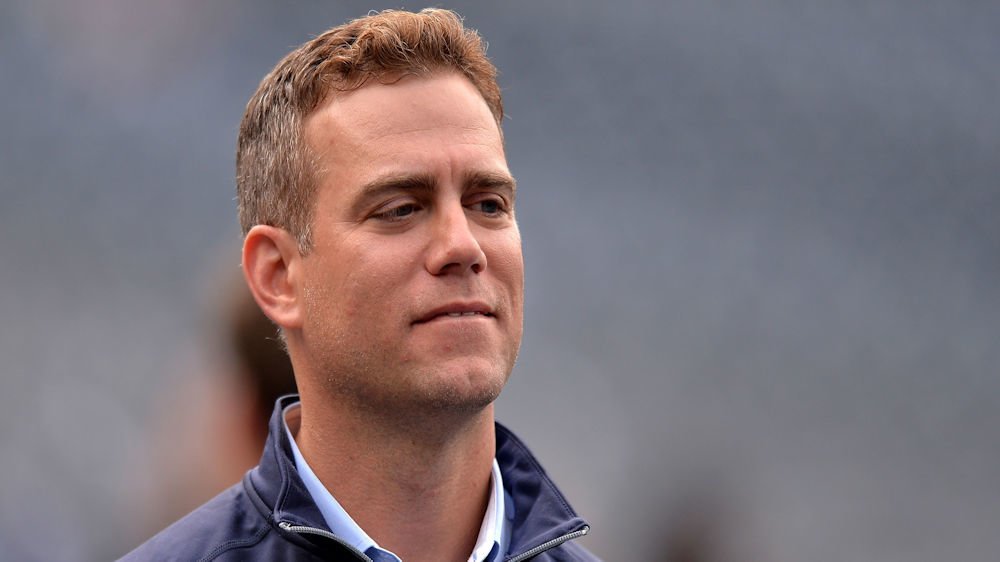 | | |
| --- | --- |
| Cubs News: Theo's Christmas list | |
---
| | | |
| --- | --- | --- |
| Monday, December 10, 2018, 8:49 AM | | |
Theo Epstein and the Cubs have been relatively quiet compared to the other NL contenders. The Cardinals traded for All-Star Paul Goldschmidt, the Nationals signed the best lefty starter on the market Patrick Corbin, and the Mets traded for an up and coming closer in Edwin Diaz.
It's the Cubs turn to play the ultimate version of Match Game; it comes down to what the team needs and the price in either money or assets they are willing to give up to get that "perfect piece." Some think that piece is Bryce Harper; this isn't the video game 'MLB The Show' as there are consequences if you're going to pay one player 300 million.
Also they would have to find a team to dump salary on, sorry to burst that bubble most likely that is not going to happen. I will present possible scenarios were Theo comes out of this week's winter meetings with an early Christmas gift Cubs fans can happily unwrap.
The hottest toys at this week's meetings Bryce Harper and Manny Machado are asking in the 300-million-dollar range. That's not within the Cubs budget and dumping salary to reinvest in one of them would be foolhardy in my opinion, most realistic and more of a need is signing somebody to fill a need in the bullpen. Brandon Morrow is a question mark at closer not for production but because he missed the whole second half with an arm injury.
The free agent market is littered with former closers, my guess for which one will interest the Cubs is Andrew Miller. Miller is a lefty which the Cubs don't have in abundance. He is also versatile enough to be used in any situation. His projected salary is 9-10 million a year that's a bit high in my eyes since he his 34 but Theo has been chasing him since 2016. This is the year; he finally gets his white whale.
The Cubs stand pat making only smaller moves. The Cubs won 95 games last season with down years from Kris Bryant, Yu Darvish, and Tyler Chatwood. They also had to revamp the bullpen mid-year when Morrow went down, and Pedro Strop was thrust into the closer role and performed well until he was hurt.
Whatever view was your take on how last season ended this week might be one that signals which direction this team will take. Will they load up and throw caution to the wind and try to strike within this window? Or will Tom Ricketts take away Theo's spending power and tell him he can't spend more and use the addition by subtraction method by dumping payroll to get what he wants.
Only time will tell, but I don't see the Cubs staying quiet in Sin City.

Tags: Cubs Baseball
,
Brandon Morrow
,
Ian Happ
,
Willson Contreras
,
Albert Almora Jr
,
Kyle Schwarber
,
,
Yu Darvish
,
Tyler Chatwood
,
Pedro Strop
,
Theo Epstein