| | |
| --- | --- |
| Top 5 Worst Cubs Free Agent Signings of All-Time | |
---
| | | |
| --- | --- | --- |
| Friday, May 11, 2018, 10:52 AM | | |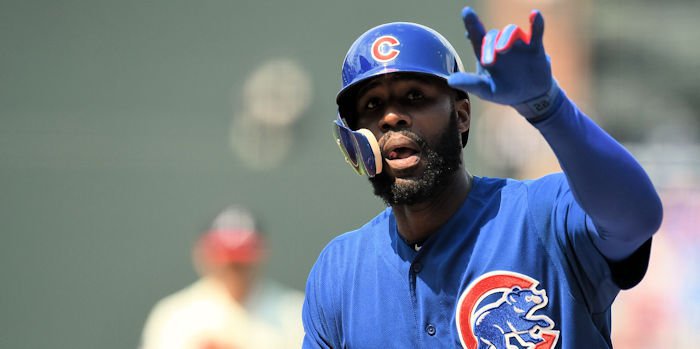 Before Theo Epstein's regime arrived in Chicago in 2011, the Cubs were a destination for free agents who performed well on their previous teams and were critical pieces to championship teams. These players would look to cash in on their previous success, by joining the Cubs. The problem was the players on this list who came to Chicago were joining a bad Cubs club while leaving championship teams where they were a piece to the wheel and not the entire wheel. One thing new players never seemed to be able to adjust to was the scrutiny that comes with playing for the Cubs, and the number one reason I think players failed was the number of day games. Most guys spend their careers playing at night and living the lifestyle that goes with it, not waking up at 8 a.m. to play baseball.
Here is my top five worst free signings by the Cubs:
#5 Danny Jackson: This L\lefthander won 23 games for the Reds in 1988, he was the Royals all-time leader in postseason ERA at 1.04, and in 1991 the Cubs gave 2.6 million per season, and he returned the favor by going 5-14 over two injury-plagued seasons, and found success after leaving Chicago, as he was an integral part of the Phillies 1993 World Series team.
#4 Candy Maldonado: He gave the Cubs fits in the '89 NLDS as a member of the Giants, and after winning a ring in Toronto in 1991, he joined the Cubs and hit only .186 and didn't even make it to August. He was traded to Cleveland for Glenallen Hill. Harry Caray once said on TV "The Cubs paid for some bad Candy."
#3 Todd Hundley: He was what the Cubs always wanted: A switch-hitting catcher with power and durability. He was leaving the Mets, to play for the team his father played for when he was a kid. He hit 41 home runs for the Mets in 1996, and after joining the Cubs Wrigley swallowed him up to the tune of a .199 average, and a total of 28 homers in 2 injury-plagued seasons. Watching him struggle was one of the worst sights in my baseball life.
#2 Jason Heyward: I know his "speech" was a defining moment in breaking the curse, but he makes my top 5 strictly because of the financial commitment. Eight years at $184 million guaranteed, and a $ 20 million signing bonus! His career high in homers is 27, and the most RBI's he has ever had was 82. The most runs he has driven in as a Cub in three seasons is 59! He has changed his swing numerous times, but stats don't lie! He is making Alfonso Soriano look like a bargain!
#1 Milton Bradley: What was former GM Jim Hendry thinking in 2009 when he tried to pair Bradley and Lou Piniella? That's like walking up to a gas pump and lighting a match! Before Bradley was sent home for the season like a misbehaved child from school, he did provide Cub fans with an unforgettable moment when in a game at Wrigley Field against the Minnesota Twins as he forgot how many outs there were and tossed the ball into the right-field stands!
Next week I reveal the top 5 all-time great Cubs moments in my life.