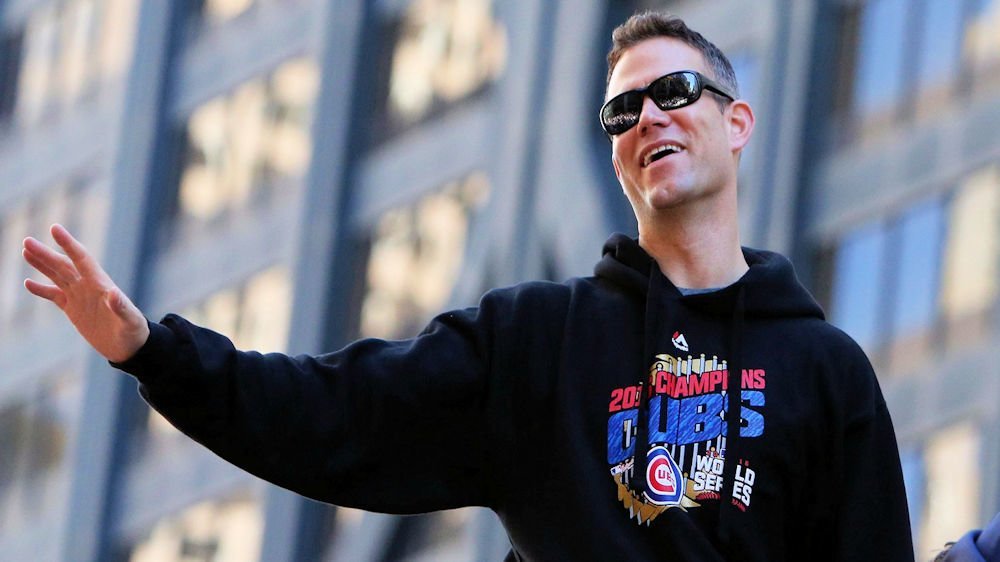 | | |
| --- | --- |
| Chicago Cubs: 'Twas the night before Winter Meetings | |
---
| | | |
| --- | --- | --- |
| Sunday, December 9, 2018, 10:49 AM | | |
'Twas the night before the Winter Meetings and all through the lobby, not a creature was stirring, not even an agent.
Ok, so not quite like that other big December night coming later this month, but a pretty big week anyway. We've patiently waited thru the owner's meetings and the GM meetings and have only heard crickets so far. It is now time for the heavy lifting to start.
With several bullpen positions to fill, one starting pitcher, and a power-hitting outfielder on the list, the Chicago Cubs brain trust is now on the clock. Mr. Epstein, you have four days to start getting your team together for 2019. Please begin.
You would hope that already completed is the vetting of players, the musical chairs of who is playing where on the roster, and where do we start, has already been done prior to landing in Las Vegas.
For those that have never been to Las Vegas, almost nothing important happens between 6:00 AM and 6:00 PM other than meetings and time fillers. The real games begin after the sun goes down and the libations begin flowing.
"Hi, John. Why don't you come up to the suite and have a Rumchata with us? Let's talk about that former closer you have that you can't afford anymore."
"Bill, you old dog, haven't seen you since we fleeced you out of that left fielder last winter. Any chance you have a starting pitcher you don't need?"
"Mr. Harper your penthouse suite is now ready. Please follow me."
There will be many trades made this week and some free agent deals will be completed too, just not the big one we Cubs fans are all waiting for. It is unlikely that Bryce Harper, or Manny Machado for that matter, will be signed this week. Their deals are going to be complicated and will take a team of lawyers and accountants to get on paper.
I expect the team Theo group to be highly invisible until a deal is reached, at which point he will suddenly be spotted in the lobby on his way to the Wheel of Fortune slots but will share a few words with the assembled media horde that has descended on Mandalay Bay.
Besides the flurry of trades, the final details will be completed on many other free agent signings that will take place once everyone returns to their offices and the holidays are over. So, Cubs fans sit tight. We only have another month to wait until our wishes come true.
This is my favorite week of the winter and I thought about going to Las Vegas to be in the middle of it all, and then stopped and said, I hate that town, I'll watch the MLB Network and get better information faster that way.
As that great Cubs broadcaster once said, "Oh no", it looks like someone else signed Freddy Galvis instead.