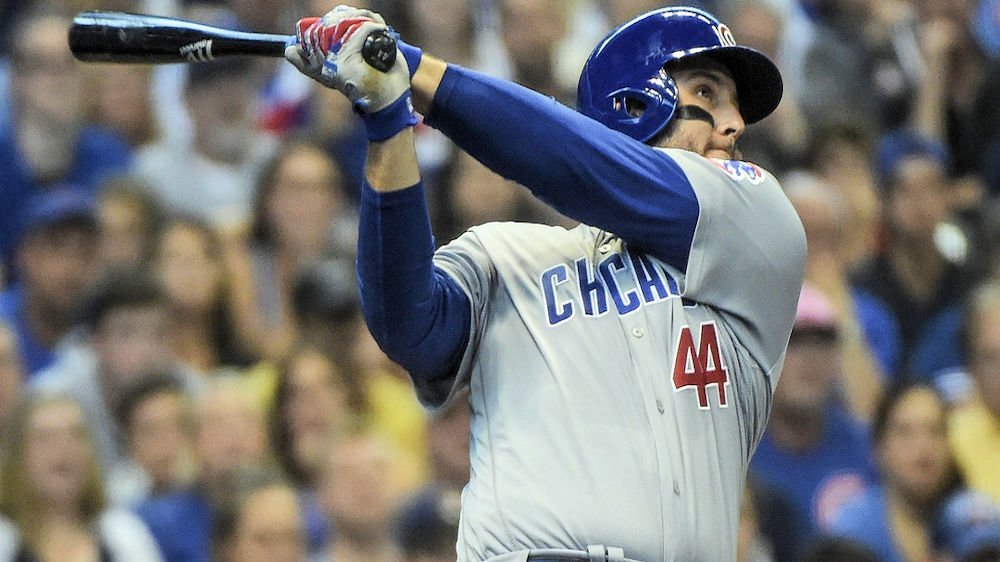 | | |
| --- | --- |
| Cubs News: Who's on First? Some of the best depth in decades | |
---
| | | |
| --- | --- | --- |
| Wednesday, June 19, 2019, 2:02 PM | | |
Everything in baseball goes in cycles. It always has, and it always will. It is one of the many charms about this great game that is timeless.
For a while pitchers dominate, and then hitters catch up. Homeruns are flying out of the ballpark, and suddenly nobody can hit one. Teams win fourteen in a row and lose the next nine. It's all about trending.
Right now, the national league has an embarrassment of first basemen who are all-star worthy that we haven't seen in over 50 years. Not since 1968 has the senior circuit had this many top quality, first baggers.
Back then there were only ten teams in the national league, and eight first basemen were sensational. In no particular order you had to choose from:
Don Clendenon – Pirates – went on to win a world series MVP
Lee May – Reds – three times all-star
Wes Parker – Dodgers – six-time gold glover
Rusty Staub – Astros - six-time all-star
Bill White – Phillies – eight-time all-star and future National League president
Orlando Cepeda – Cardinals – Hall of Famer
Willie McCovey – Giants – Hall of Famer
Ernie Banks – Cubs – Hall of Famer
I mean, good grief no matter who you put out there you can't go wrong. As someone who has seen all these guys play, I can tell you that pitchers did not want to face any of them. When WGN would show the centerfield shot of McCovey batting, he was taller than the Cubs pitcher who was standing on the mound.
This was, arguably, the greatest collection of national league first basemen in modern baseball history and fans had a heck of a time deciding who should play in the all-star game.
Until 2019.
Eleven of the fifteen national league teams have legitimate arguments for their guy to be on the team this year and the other four would make their cases too. I have never seen anything like this in my lifetime. The central division alone has five out of five while the east has four out of five.
It is not often that one position dominates the discussion about who should be in the midsummer classic. I want to say that the American League shortstops in the 1990s or early 2000s were pretty stacked too and may be the closest thing to what we have here today.
Out west, Eric Hosmer of the Padres and Brandon Belt of the Giants have earned the opportunity to be considered and at any other time might be the first two selected. The only reason the Dodgers don't have a guy on this list is that Max Muncy splits time there with Cody Bellinger and he is going in as an outfielder.
Back east the Phillies have Rhys Hoskins, the Nationals have Ryan Zimmerman, Freddie Freeman is tearing it up in Atlanta, and the best guy you never heard of is Peter Alonso of the Mets. Miami is the only team not represented, and that is because they are awful.
Ryan Zimmerman is great, and he may be the fourth guy on the list.
Then we come to the Central where it is so crowded at first base they could fill two teams with all-stars. Paul Goldschmidt in St. Louis is not off to his best start, but you know he will be what he was signed to be and who wouldn't want him on their team?
Joey Votto in Cincinnati will be in HOF on his stats versus the Cubs alone. Jesus Aguilar up in Milwaukee keeps chugging along, putting up numbers, and leading the team in staying loose.
Anthony Rizzo of the beloved is determined to lead the team back to the promised land and is one of the slickest fielding first baggers in the game. While in Pittsburgh, Josh Bell should be in the MVP discussion as he is carrying the Pirates so far this year.
If I had a vote, and I do, my list of top three is Josh Bell, Peter Alonso, and Freddie Freeman. I love the other guys, especially Rizzo, but the numbers don't lie.
We are witnessing something great right now in the national league, and every fan should be enjoying every minute of this as it is historic and will be talked about one day just like the 1968 season.