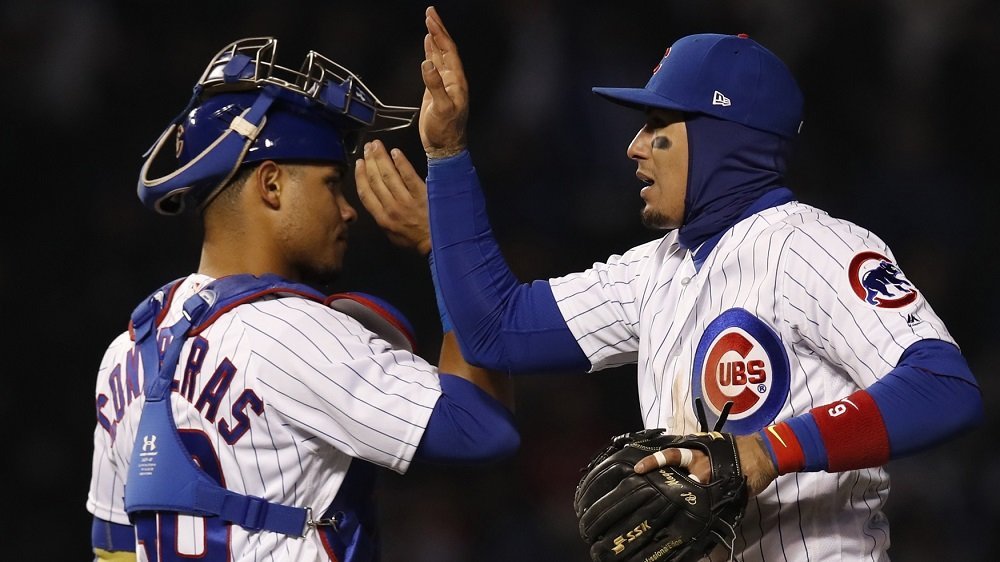 | | |
| --- | --- |
| Cubs News: Why fans don't make trades for their teams | |
---
| | | |
| --- | --- | --- |
| Wednesday, July 25, 2018, 8:46 AM | | |
Many of you will remember that just last week I had to point out that you all needed to stop trying to trade the Cubs starting shortstop, the best lefty out of the pen, and the super sub in training for Jacob deGrom. Aside from the fact that the Mets pitching staff now has the foot and mouth issue, and it makes you wonder what the hell is going on in that locker room, that crazy rumor seems to have died a natural death.
That hasn't stopped many of you, and you know who you are writer Ken Allison, from coming up with more ways to tear apart the core of this team for some desperately needed pitching. I get it, we are all tired of seeing position players on the bump and can't understand how they are the best option in some games.
I want to see better pitching too but the reality for this team, right now, is that tweaking is going to happen, not overhauling. Jed Hoyer and Theo Epstein have both said help will not be coming from outside the organization. The team has dealt with all the secondary pieces they feel they can live without and there is no reason to start tearing up the core everyday players.
You can want all the big moves you want but it isn't going to happen. Instead, we all will have to be satisfied with a No. 4 or No. 5 starter, or a middle innings guy or two. This is what good teams that want to stay competitive do at this point in their competitive cycle. The years of wholesale changes are done for the foreseeable future.
Kyle Hendricks will get back to his old self. I'm told Tyler Chatwood will be getting a Sherpa guide to help find the strike zone. Jose Quintana looks better with each start and hopefully, he keeps it up, and Jon Lester was due for a bad game, but I think everyone knows he will be fine going forward.
The Cubs are scoring runs like we all expected and if the starting pitching can just hold the other team to under five runs in the 1st inning they have a chance to win. I wrote the other day the key was to continue to win series in the second half and so far, so good. Win tonight and all will be OK in the Cubs world once again.
Remember how bad it was not so long ago? Well, those days are gone and this is what really good organizations look like.