| | |
| --- | --- |
| Chicago Cubs: Addison Russell's ex-wife details years of abuse | |
---
| | |
| --- | --- |
| Friday, September 21, 2018 7:41 AM | |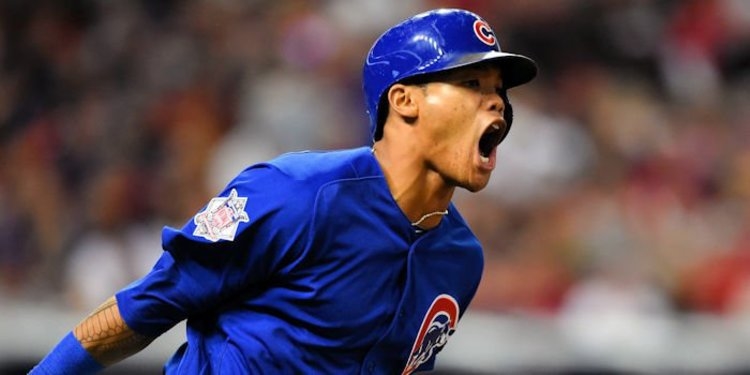 Addison Russell is in the news again and it's not for his ability on the diamond.
His ex-wife Melisa wrote a detailed letter explaining years of abuse from her husband backing up abuse claims made by her friend last year on social media.
"Emotional/verbal abuse started way before I even realized, eventually it started to be an everyday thing," she said. "Being blamed for just about anything that went wrong, name calling, intimidating me with personal force, manipulating me to think I was the problem, destroying my personal things, threatening me to "send" me & our son home to my parents as if I was privileged to be living in our home."
Russell had the following statement last year about previous allegations on social media.
"Any allegation I have abused my wife is false and hurtful," said Russell. "For the well-being of my family, I'll have no further comment.
This will certainly reopen the MLB investigation with Russell and I doubt that he will be in the lineup this weekend for the Cubs. Undoubtedly, there will be a punishment coming down from the Cubs or MLB for him.
As of Friday morning, Russell's representatives, the Cubs, or MLB have yet released a statement on the new report.