| | |
| --- | --- |
| Arrieta showed off his butt tattoo to media | |
---
| | |
| --- | --- |
| Thursday, February 16, 2017 9:41 AM | |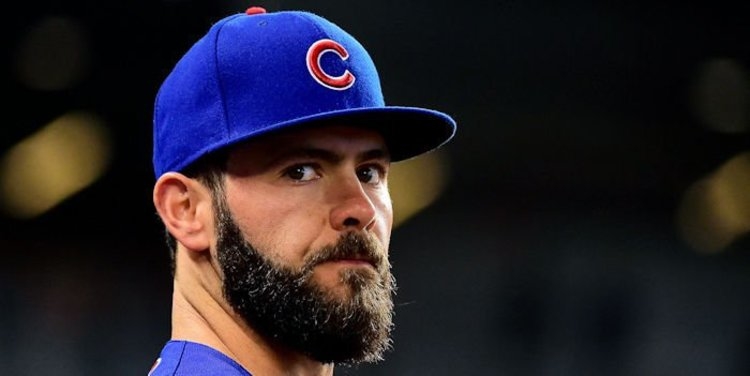 Jake Arrieta has always been an interesting guy as he has blossomed into one of the top pitchers in the National League in recent years. However, he took it to another level on Wednesday afternoon as he showed off his new tattoo on his right butt cheek to the assembled media gathering.
"Sometimes I forget I have it," Arrieta said about the tattoo. "People in the shower will be like: 'What the f--- is that?'"
Arrieta lost a bet with utility infielder Tommy La Stella on last year's College World Series and had to put his teammate's former college on his body.
"I don't mind tattoos," Arrieta said. "I can't get too inked up if I got to join the corporate world at some point. I don't know if the baseball thing is going to work out."
Arrieta was asked if would do another tattoo bet with La Stella or any other of his teammates again.
"I don't know if I'll bet anymore tattoos," Arrieta said. "We'll see. If TCU and Coastal match up again…if I lose that one, I might have to get the rooster."
Not ideal.. but a bet is a bet. pic.twitter.com/CE6DDWsUei

— Jake Arrieta (@JArrieta34) December 16, 2016