| | |
| --- | --- |
| Kris Bryant on bat flips: "I'll never do it" | |
---
| | |
| --- | --- |
| Tuesday, April 25, 2017 5:43 PM | |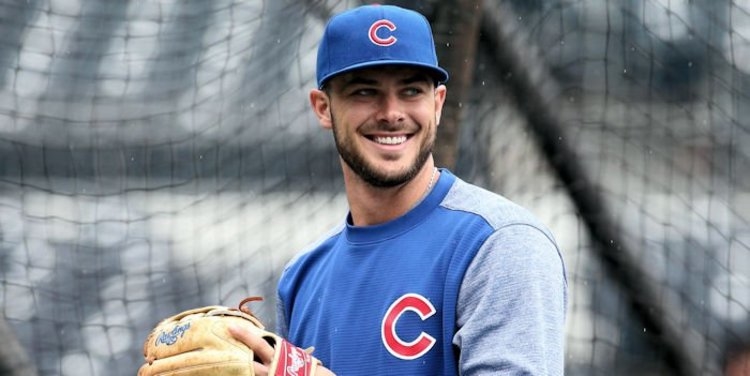 Chicago Cubs third baseman Kris Bryant is probably the face of baseball as he led the Cubs as they won the World Series and also took home the National League MVP award in his second season in the big leagues.
Bryant was interviewed on Berstein and Golf on Tuesday afternoon and said that it's not into showing up the pitcher by doing a dramatic bat flip.
"If it's halfway up the video board, that's it, that's enough of a disgrace for the pitcher that you don't need to add anything to it," Bryant said. "You crushed a home run, you felt good about it. He felt bad about it. And it's good."
Bryant thinks that pitchers might be a little too sensitive about it but he still will play the game the way he was raised.
"If you're watching a home run for a little bit, I don't know if that's necessarily showing up the other team, but certain guys play that way and certain pitchers are going to be upset seeing that," Bryant said. "But I think if you add more of that fun to the game, let guys be themselves — I'll never do it, I'll be the same boring Kris that I've always been — but if guys are going to do that, I think sometimes we're a little too sensitive with certain things.
In 2016, Bryant hit .292 with 39 homers, 102 RBIs, and an on-base percentage of .385. In two seasons at the big league level, he has batted .284 with 65 homers, 201 RBIs, and .377 on-base percentage.
He was drafted by the Chicago Cubs in the first round (2nd overall) in the 2013 MLB Draft.
"I'll never do it because I don't want to be the guy that thinks it's gone and it doesn't go out. Because once you're that guy, you're always that guy."