| | |
| --- | --- |
| Chicago Cubs: Maddon jumps up in Handsome Manager rankings | |
---
| | |
| --- | --- |
| Friday, December 9, 2016 11:22 AM | |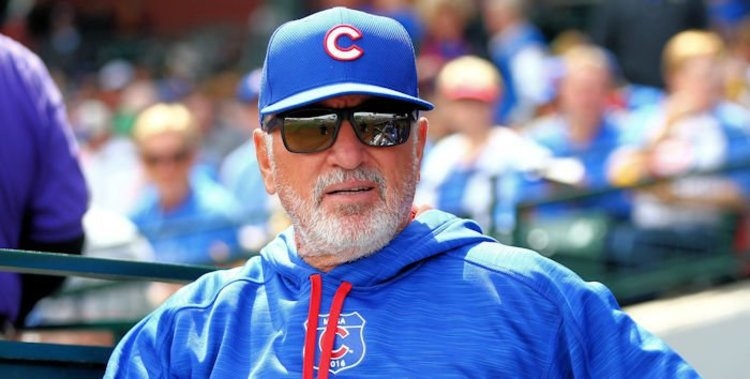 There is a ranking for everything these days and one of the crazier ones is NBCSports.com's major league manager ranking based on handsomeness.
Joe Maddon moved up five spots to #5 overall on the strange list.
"A big jump for Joe who, in recent years, I've held down a bit because I felt like he was trying too hard to be the cool dad which, as a dad, I can tell you is never a great look," NBCSports said. "But as I noted with Ned Yost the past couple of years, winning begets swagger which begets handsomeness and seeing Maddon walking around the Winter Meetings this week with a championship under his belt has allowed me to see him in a different light. He's still trying too hard — he was wearing some sort of down vest that looks like it came from Pro Glamping Illustrated or something — but when you win a World Series, you can wear whatever the hell you want and still look good."
The top 10 most beautiful managers were Brad Ausmus, Mike Matheny, Dave Roberts, A.J. Hinch, Joe Maddon, Bud Black, Ned Yost, Pete Mackanin, John Farrell, and Torey Lovullo.
Angels manager Mike Scioscia was ranked as the ugliest manager in baseball.