| | |
| --- | --- |
| Chicago Cubs: Maddon recalls proposing to his wife at a liquor store | |
---
| | |
| --- | --- |
| Wednesday, May 10, 2017 11:26 AM | |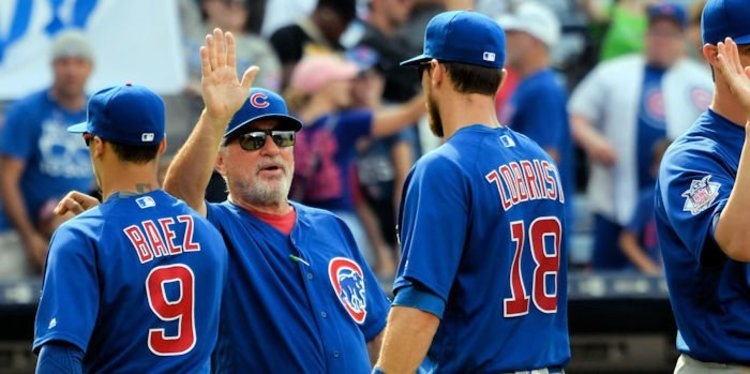 Chicago Cubs manager Joe Maddon is one of the most unique and unconventional figures in baseball. Maddon was on Spiegel and Parkins Show on 670 The Score on Tuesday on Tuesday and explained how he proposed to his wife Jaye in a one-of-a-kind manner.
"That's where I worked, up at the Baseline liquor store," Maddon said. "It's right off 36 and 19. I played there in '75 and again in 1980 for Bauldie Moschetti and the Boulder Collegians. When I proposed to Jaye (in 2007), we were out here playing (the Rockies in Denver). We rented a car. She didn't know. I took her up to Boulder. I was trying to find the old ballpark, Scotty Carpenter and CU, Colorado University baseball field. I hadn't been there in 30 years, and it was dark and I couldn't find them. I didn't have a GPS unit at that time."
Maddon decided that he had to make a decision in the middle of the night and just went with the flow.
"I knew where Bauldie's (store) was, I knew where the Baseline liquor store was. So I went there, went in the parking lot. A big billboard with the neon (sign) buzzing, bugs are running into the neon. One knee right there, proposed there."
Maddon has some of his best memories during his time at Boulder as he was signed as a semi-pro player twice there, hired as a scout for the Angels organization, and even worked at that liquor store.