| | |
| --- | --- |
| Chicago Cubs: Marlins pitcher Jose Fernandez dies in a boating accident | |
---
| | |
| --- | --- |
| Sunday, September 25, 2016 9:25 AM | |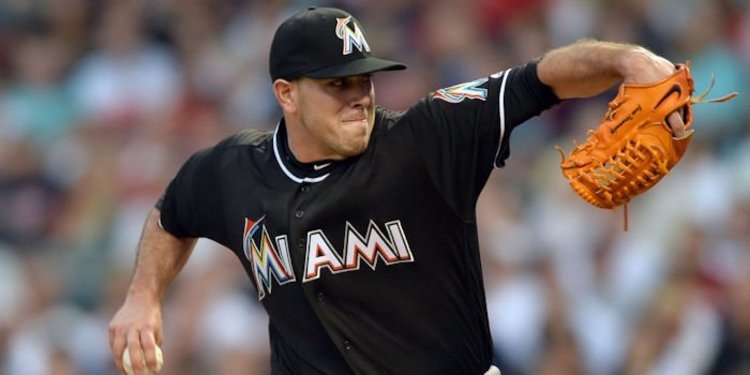 Really tragic news to report as Marlins standout pitcher Jose Fernandez has passed away in a boating accident.
Authorities found a 30-foot boat overturned that had crashed into rocks off Miami Beach around 3 am EST, and three people were found dead according to multiple reports.
"The Miami Marlins organization is devastated by the tragic loss of Jose Fernandez. Our thoughts and prayers are with his family at a very difficult time," the Marlins said in a statement.
Fernandez was one of the most promising starting pitchers in the National League with a 2.86 ERA with 16 wins with 253 strikeouts and a 1.12 WHIP this season. For his career, he had a 2.58 ERA with 38 wins with 589 strikeouts and a 1.05 WHIP.
He was only 24-years old and prayers out to his family and everyone in the Marlins organization.
Today's game against the Atlanta Braves has been cancelled.
BREAKING: Marlins' pitcher José Fernández has died in a boating accident. He was 24 years old. (via @Buster_ESPN) pic.twitter.com/Njre8U3Ncr

— SportsCenter (@SportsCenter) September 25, 2016
We are stunned and devastated by the tragic news that Jose Fernandez, 24, has died in a boating accident. https://t.co/QIBcnIYJ1i pic.twitter.com/SDZoL6NMEb

— MLB (@MLB) September 25, 2016
This is heartbreaking. Jose Fernandez just posted this a few days ago. #RIPJose pic.twitter.com/G4EAFgIpA0

— Chelsea Gates (@ChelseaGatesTV) September 25, 2016
Jose Fernandez spent a year in a Cuban prison for trying to escape. On his successful trip to America, he saved his mother from drowning. pic.twitter.com/YdGOCfPXqp

— Rohan Nadkarni (@RohanNadkarni) September 25, 2016