| | |
| --- | --- |
| Chicago Cubs: Report: Bryce Harper wants to play for the Cubs | |
---
| | |
| --- | --- |
| Saturday, June 3, 2017 12:33 PM | |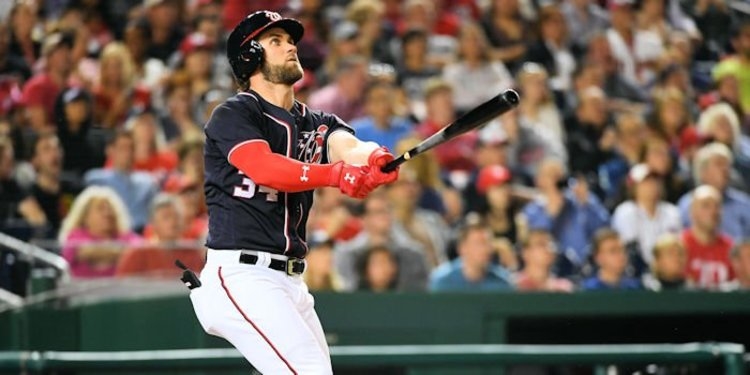 Major league baseball insider Peter Gammons was on Mully and Hanley on 670 The Score on Thursday and had an interesting nugget to share about the possibility of a dynamic addition to the Cubs franchise.
"I have people tell me that Bryce Harper, really, would prefer to play for the Cubs," Gammons said on the radio show.
Gammons went on to say that he is not sure that the Cubs can afford the superstar.
"Somehow, I don't think it will be affordable to have Bryce Harper and Kris Bryant on the same team. It's a great idea and I would like to see it because I respect them both so much personally and professionally."
It sounds like there is a slight chance or window of opportunity to nab Harper if the Cubs get a tremendous boost in revenue and want to add a hefty amount of payroll. He will be a free agent after the 2018 season so the Cubs could be a major factor in the free agent sweepstakes. One tremendous positive for the Cubs is that third baseman Kris Bryant and Bryce Harper grew up together in Las Vegas and are great friends that would love to reunite on the same team again.
However, both star players will probably demand in the ballpark of around 10+ years for around $350-400 million. Big market teams will be lining up to try to lock these two players in to be their face of their respective franchises.
In 2017, Harper is batting .328 with 15 homers, 43 RBI, and .438 on-base percentage. For his short impressive career, he is .282 hitter with 136 homers, 377 RBI, and .386 on-base percentage.
He was drafted in the first round (1st overall) in the 2010 MLB Draft.