| | |
| --- | --- |
| WATCH: Schwarber blows a tire rounding first base, clumsily falls to ground | |
---
| | |
| --- | --- |
| Saturday, September 8, 2018 11:22 PM | |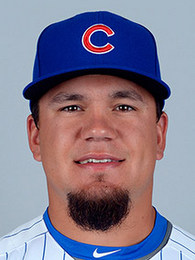 WASHINGTON, D.C. — It is no secret that Chicago Cubs left fielder Kyle Schwarber is not exactly Mikhail Baryshnikov when it comes to elegance and grace. Unfortunately for Schwarber, his bull-in-a-china-shop nature got the best of him against the Washington Nationals on Saturday night.
Maligned for his semi-regular fielding blunders in the outfield, Schwarber, who has plenty of experience in falling down on a baseball diamond, blew a tire while rounding first base and had to leave the game because of it. Smacking a hit toward the wall in right field, Schwarber could have easily garnered a leadoff double in the top of the sixth. However, he slipped and fell on his way to second base and was forced to retreat to first base.
Schwarber did not appear to be in any visible fain after the fall, which was likely the result of wet infield dirt on a rain-soaked night at Nationals Park. In fact, Schwarber laughed at himself while looking in the direction of his teammates in the Cubs' dugout. Nevertheless, Cubs manager Joe Maddon opted to immediately remove Schwarber from the game and replace him with pinch runner Addison Russell.
we can laugh now because Schwarber didn't get hurt pic.twitter.com/HIHEyG9Zd4

— Aldo Soto (@AldoSoto21) September 9, 2018
From a baseball standpoint, Schwarber's tumble cost Chicago, as the Cubs failed to score in the sixth frame after ending the inning on a double-play groundout. If not for the never-ending war that Schwarber futilely wages with gravity, the Cubs might have pushed a run across. Instead, Schwarber ate dirt and got taken out of the contest as a precautionary measure.