| | |
| --- | --- |
| CSN to carry live coverage of Cubs visit to the White House | |
---
| | |
| --- | --- |
| Thursday, January 12, 2017 2:38 PM | |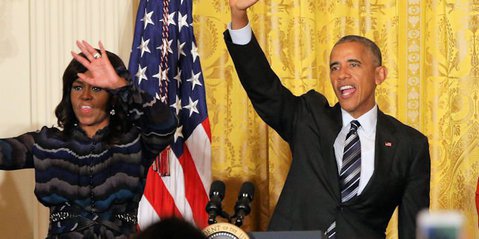 Chicago, IL (January 12, 2017) – CSN Chicago (CSN), the television home for the most games and the most comprehensive coverage of the 2016 World Series Champion Chicago Cubs, has announced it will provide complete LIVE coverage of the official White House ceremony, featuring President Barack Obama, honoring the team's first World Series title in 108 years on Monday, January 16 beginning at 12 NOON CT. In addition, CSNChicago.com and the NBC Sports App, will also be providing a LIVE video stream of the entire White House ceremony beginning at that time.
CSN will deliver complete team on-air/online coverage of the event and up-to-the-second Twitter reports from Cubs beat reporter Kelly Crull (@Kelly_Crull) and CSNChicago.com's Cubs "Insider" Patrick Mooney (@CSNMooney), which will include complete highlights from the day's big D.C. celebration on SportsTalk Live at 5:30 PM and on In the Loop Prime at 10:00 PM.
CSN will also provide viewers with a special, 30-minute Cubs Visit the White House recap special Monday night at 7:00 PM, which will feature ceremony highlights, interviews with Cubs players/coaches/front office execs, and much more. Fans can also get interactive with CSN's Cubs World Series Championship White House ceremony coverage throughout the day by utilizing the Twitter hashtag #CubsTalk.