| | |
| --- | --- |
| Cubs victory parade details | |
---
| | |
| --- | --- |
| Thursday, November 3, 2016 1:01 PM | |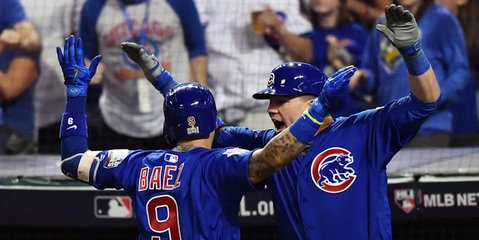 Party like it's 1908!
Chicago Mayor Rahm Emanuel has said that the Cubs victory parade for their World Series win will be on Friday.
"I just talked to Tom Ricketts. I talked to him yesterday a couple times, I talked to him this morning again," Emanuel said. "I think all of us would just want 20 minutes of consistent sleep, then we're gonna — Here's the thing: we're going to have a parade in Chicago that will stand the test of time. It will be a parade that 108 years have waited for. It will be a parade and a celebration that all of Chicago for 108 years in their mind's eye, have been envisioning. We're going to make it a reality in the city of Chicago."
The City initially wanted to do the Parade on Monday to give more time to plan it out but Major League Baseball has its general managers' meeting on Monday in Scottsdale, Arizona.
The parade route is expected to run from Wrigley Field to Grant Park.
Cubs World Series parade leaves Wrigley at 10. Official route starts around 11, goes down Michigan Ave., finishes around noon at Grant Park. pic.twitter.com/RO5ahmQsKR

— Danny Ecker (@DannyEcker) November 3, 2016


Just to understand how massive this parade will be, the White Sox had around 1.75 million people for their World Series parade back in 2005.
Anyone have plans for tomorrow?#FlyTheW pic.twitter.com/wjMZAgOSjL

— Chicago Cubs (@Cubs) November 3, 2016