| | |
| --- | --- |
| White Sox GM talks trading with the Cubs | |
---
| | |
| --- | --- |
| Wednesday, November 30, 2016 6:02 PM | |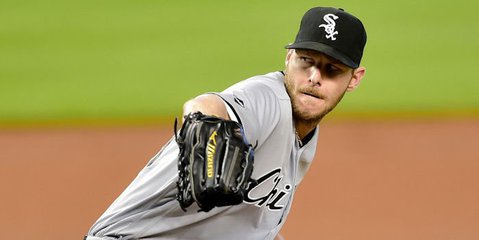 The Chicago White Sox have been shopping ace lefty Chris Sale, and it was reported by MLB insider Buster Olney that the White Sox would not trade him to the Cubs because of the city rivalry.
The two teams have made a total of two trades in 24 years.
However, White Sox general manager Rick Hahn released a statement on Wednesday about possible trade partners including the Chicago Cubs.
"To clarify any confusion regarding our stance on possible trading partners, we want to once again make it clear that our primary goal is to make our club better. We will consider any trade, with any team, that improves the Chicago White Sox. As I have said many times over the years, we are always open to discussing trades within our division, despite facing these teams 19 times a year, and while trades between the Cubs and White Sox will always draw heightened scrutiny and attention, it makes no sense for us to ever eliminate any potential trading partners."
Sale was 17-10 with 3.34 ERA with 233 strikeouts and 1.04 WHIP this past season. He was 4th in AL in wins (17), 3rd in AL in innings pitched (226.2), 2nd in AL in strikeouts (233), 9th in AL in ERA (3.34), 3rd in AL in WHIP (1.04), and 1st in AL in complete games (6).
For his career, he is 74-50 with 3.00 ERA with 1244 strikeouts and 1.06 WHIP.
He was drafted with the 13th overall pick in the first round by the Chicago White Sox in 2010.