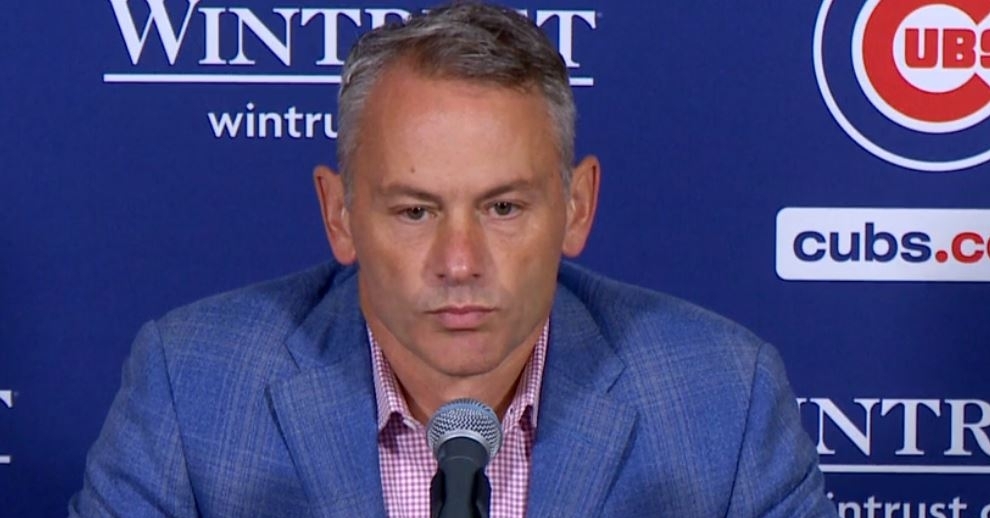 | | |
| --- | --- |
| Commentary: Cubs need to be smart this offseason | |
---
This is a big offseason for the Chicago Cubs, and rumors have it they are willing to spend big money to improve the club, but if they do spend it, make sure they spend it wisely.
It reminds me of so much of when I was a kid, and when my mom said I could get a toy, and she always said, just don't get something to get something. Cubs just don't spend money to spend money.
There is a lot of talk of the Cubs going after one of the four big-name free agent shortstops this offseason, Carlos Correa, Trea Turner, Xander Bogarts, and Dansby Swanson. If they do invest all that money in a shortstop, what happens to Nico Hoerner? Do they move him to second base? If so, do they get rid of Nick Madrigal?
Also, you would think that if they were spending money, they think they are close to contending. If they are contending, then why are they most likely to go their separate ways with All-Star catcher Wilson Contreras?
In 2015 when the club signed Jon Lester, they could point to the team being on the rise. Anthony Rizzo was already on the club and an All-Star, Javier Baez, and Jorge Soler were on the team, proving they were major league players.
Kris Bryant was just named minor league player of the year and was the MVP of the Arizona Fall League, Addison Russell was not too far behind in coming to the major leagues, and Jake Arrieta had proven himself as a viable major league starter.
I feel this team has talent, but it is not proven itself yet at the major league level. Christopher Morel has talent, and is fun to watch, but is he a center fielder, shortstop, or second baseman? Is Patrick Wisdom your third baseman? If so, for how long? What do you do about center field? Brennen Davis is the centerfielder of the future but is not major-league-ready. What do you do about Nelson Velazquez? Do you play him in left field? If so, what happens to Ian Happ?
Also, who is your first baseman? Are you going to give the job to Matt Mervis and hope his minor-league power numbers translate to the major leagues? Are you going to keep Franmil Reyes and have him as your designated hitter, and play a little first base, or are you done with that experiment?
Then there is the starting pitching.
Kyle Hendricks had one more year left on his contract, but has been injury prone the last few years, and not nearly as effective as he has been in the past. Marcus Stroman has looked good the last few months, but can you count on him for a full season? Then there are the young arms of Justin Steele, Keegan Thompson, Javier Assad, and Hayden Wesneski, all good arms, but still unproven at the major league level for a full season.
Then do you have a bonified closer? Brandon Hughes, Manuel Rodriquez, Adbert Alzolay, and Erich Uelman have all pitched well in spurts, but are you confident in any of them closing games?
So as the off-season looms, it will be interesting, yes, the Cubs played better in the second half of the season, but also their schedule was easier also. So, before the Cubs go out and spend money, let's make sure these minor leaguers are for real.
The Cubs made the right move when they signed Jon Lester in 2015, as the team contended, and then they went out and signed Ben Zobrist, Jon Lackey, and Jason Heyward to put the team over the top in 2016.
Lets just hope whatever management decides to do this offseason, it is the right move.

Upgrade Your Account
Unlock premium boards and exclusive features (e.g. ad-free) by upgrading your account today.
Upgrade Now

Tags: Cubs Baseball
,
Nico Hoerner
,
Nick Madrigal
,
Jon Lester
,
Anthony Rizzo
,
Jorge Soler
,
Kris Bryant
,
Addison Russell
,
Jake Arrieta
,
Christopher Morel
,
Patrick Wisdom
,
Brennen Davis
,
Nelson Velazquez
,
Ian Happ
,
Kyle Hendricks
,
Marcus Stroman
,
Justin Steele
,
Keegan Thompson
,
Javier Assad
,
Hayden Wesneski
,
Brandon Hughes
,
Adbert Alzolay
,
Ben Zobrist
,
Jason Heyward