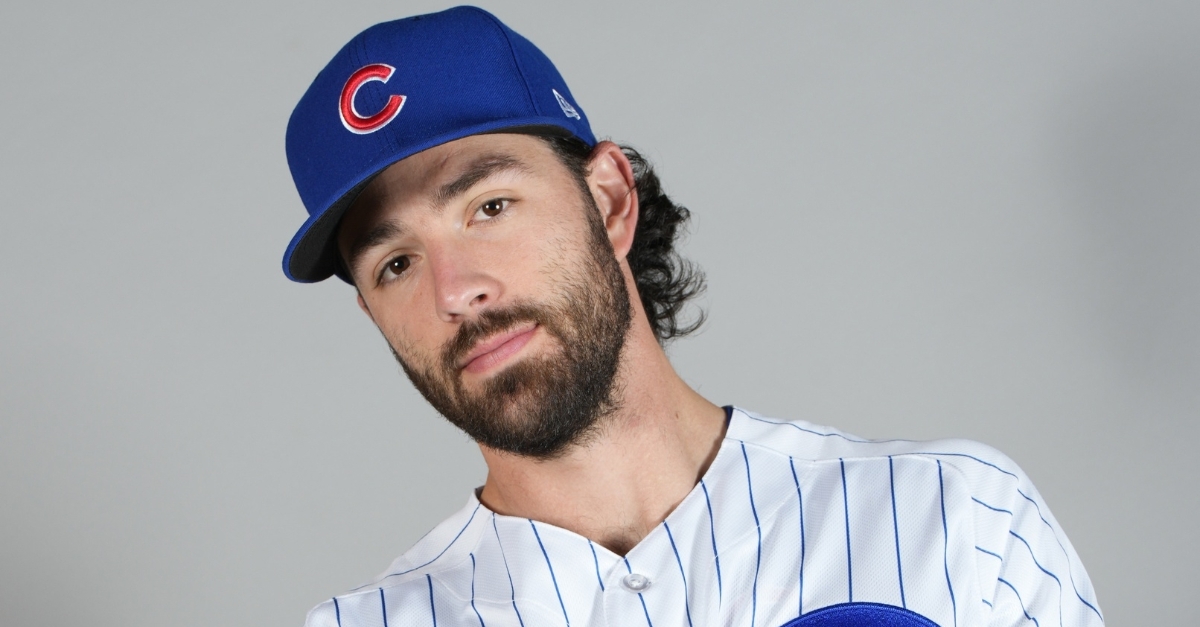 | | |
| --- | --- |
| Cubs News: 2023 Season Projections: Dansby Swanson, Zach McKinstry | |
---
Next on our list in the season projection series shifts to the left side of the diamond, where we land at the shortstop position. This position underwent the most significant change this offseason as prized free agent Dansby Swanson will anchor down this spot for the next seven years.
Apart from him, the Cubs only have a few options, although Nico Hoerner, among others, could fill in should Swanson need a day off or go down with an injury. With the shift being eliminated this season, the Cubs strongly focused on defense this offseason, and Swanson was the best defensive shortstop of the group this offseason.
Pair him with Hoerner up the middle, and the Cubs middle infield has a chance to be something special and one their starting pitchers will love to watch. Whatever they get offensively from him will be a bonus, but he has more expectations than at any point in his career.
Dansby Swanson
When free agency got underway, Swanson was part of an elite shortstop group that topped the free agent market. Trea Truner was the premiere talent, but most experts thought the Cubs would land either Carlos Correa or Xander Bogaerts. No knock against them, but both of them were overpaid as the Cubs continued to hold back instead of being ultra-aggressive.
That decision worked out in their favor as they not only got the best defensive shortstop of the group, but they got him for under 200 million dollars and can now watch him go to work for seven seasons. While his deal is a bargain compared to the rest, some fans are worried about the Cubs having buyer's remorse regarding Swanson and his contract.
After all, the last time the Cubs signed a former Atlanta Brave to a long-term deal was Jason Heyward, and we all know how that deal turned out. Swanson is coming off a career year last season, but that was a contract year which tends to happen. Before that, he was consistent, but not great, which the Cubs are hoping to avoid.
Prediction: 155 games, .265 average, 18 homers, and 71 RBIs
Offensively, Swanson should be solid again, but I don't see him duplicating his production from last season. His strike-out numbers are too high, and he is going to a stadium where the elements play a huge role in a player's successes or failures.
However, Swanson was not brought here for offense, as his defense will set the tone. As long as he can continue to play the gold glove defense he is capable of, the Cubs will be happy with consistent offensive production, which is something he can bring to the table.
Although Hoerner is the primary backup SS, with him playing second base, there needs to be someone ready to back up Swanson in a pinch. That someone is Zach McKinstry, whom the Cubs acquired at the trade deadline last season for Christopher Martin.
Listed as a utility player, McKinstry showed some promise during his time with the Cubs last season and will now battle it out for the final roster spot off the bench. An outstanding hitter in the minor leagues, McKinstry has never been able to duplicate that at the MLB level, but he has had a time finding consistent playing time.
McKinstry was victim to a roster crunch in Los Angeles, making him expendable. He is running into a similar situation in Chicago, but he has a better chance to land a bench role on this team, given his versatility across the diamond.
Prediction: 67 games, .250 average, five homers, and 19 RBIs
McKinstry will see time on the MLB roster at some point, but it becomes a matter of when and how much. I do look for him to start the season in AAA, but with injuries and the potential to see players sent down, he will be one of the first guys up throughout the season.
When he does have an opportunity to play, McKinstry needs to make the most of that opportunity which he did during his brief stint with the Cubs last season.
Looking at the rest of the Cubs organization, they have plenty of shortstop options that could help out in the majors at some point. The only problem is they are years away, so look for David Ross to look elsewhere if help is needed.