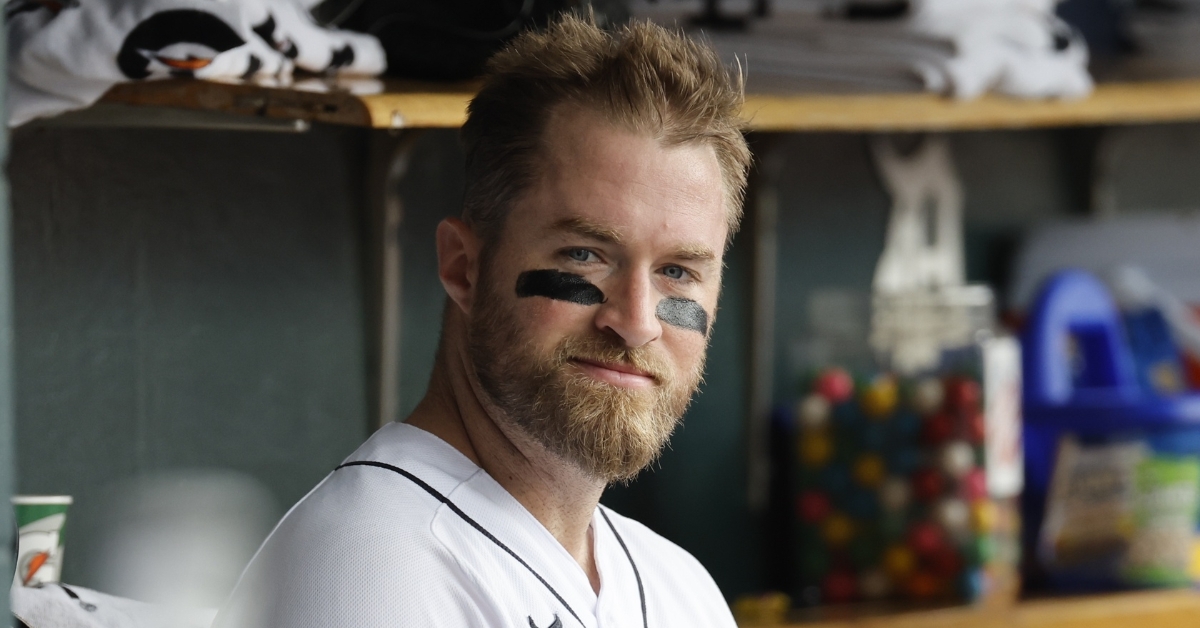 | | |
| --- | --- |
| Cubs targets still available in free agency | |
---
It took long enough, but the Chicago Cubs finally did what everyone was hoping for and started to spend in free agency. After an excellent start to their winter meetings with the addition of Cody Bellinger and Jameson Taillon, the Cubs went quiet to the point where they missed out on many of their so-called targets.
That made most Cubs fans worldwide panic as they were starting to wonder what this team's actual plan was moving forward. Although the fans panicked, the front office didn't, as they had players in mind and wanted to do what was right for them and the franchise.
In case you missed it, the Cubs were very busy over the weekend, and that started with the Brad Boxberger addition to the bullpen on Thursday into Friday. Then came Saturday when the Cubs finally addressed the shortstop position and added Dansby Swanson to their roster for a nice seven-year 177 million.
Considering what the Cubs have given Alfonso Soriano and Jason Heyward in the past, this is not that bad of a deal, and when you look at what the other three shortstops got, this is a bargain. Swanson wanted to be a Cub as his wife plays for the Chicago Red Stars, which allows him to be closer to her more often. Had that not been a factor, he would have been able to fetch 200 million, so the Cubs love the value in what they got him for.
Adding him to their roster will move Nico Hoerner to second base and give the Cubs one of the best middle infields in baseball. If you remember back to their world series run, this stood out for the team as Addison Russell, and Javy Baez gave the Cubs the best middle infield in the game. Chicago is hoping that can happen again, while Swanson is also coming off his best offensive season as a player.
With the addition of Swanson, you had to think a starting pitching move would follow, especially one that could benefit from that defense. That is precisely what happened, and it is a move that many saw coming at the end of last season as the Cubs agreed to terms with left-hander Drew Smyly. In one season with the Cubs in 2022, Smyly went 7-8, but posted an outstanding 3.42 ERA which was under 1.00 in August.
He declined his option at the end of the season, but said he wanted to remain a Cub. The feeling was mutual, and the sides have agreed on a contract, although the details have yet to be released. The addition of Smyly will likely put him as the team's No. 5 starter this season, as the Cubs will have 10 starters to choose from this season.
Those are the moves the Cubs made this weekend as they finally started to get more aggressive on the free-agent market, but they may still need to be done.
According to reports, the Cubs are interested in several more additions to this team, most of which fit needs. One addition could happen as soon as Monday or Tuesday, while the others could take a bit longer. This is what we know so far.
Tucker Barnhart
With the Cubs looking for another catcher to pair with Yan Gomes, most of the excellent catching candidates are off the market, except for Gary Sanchez. There is the possibility of trading for a guy like Danny Jansen from Toronto, but that would cost Ian Happ and Kyle Hendricks, which is not ideal. If the Cubs are looking for a free-agent catcher, Tucker Barnhart is someone to watch.
Familiar with the Cubs, given his time with the Cincinnati Reds, Barnhart is a 32-year-old veteran known for his pitch-framing ability and game-calling behind the dish. The Cubs have been looking for that, and he makes the perfect pairing with Gomes. Granted, his 2022 season was not great, but Barnhart is a left-handed hitter who handles righties well. Gomes is a righty who handles lefties well. This would give the Cubs the perfect lefty/righty platoon behind the dish, as both bring similar values behind the plate.
Michael Conforto
This name continues to surface around the Cubs, and I still don't understand why. With Happ, Bellinger, and Seiya Suzuki, Conforto doesn't fit with this team unless a trade is made. That is why Happ is a name to keep an eye on as his name continues to surface around trade talks with the Blue Jays.
Conforto is an outstanding player that has dealt with shoulder issues over the last few years. However, when he is healthy, which he is now, Conforto has always been a very good hitter. With NL having a DH, should the Cubs want Conforto, they could use him or Suzuki as a DH while also strengthening the team's OF.
Eric Hosmer
When it comes to Eric Hosmer, his name has been mentioned with the Cubs for years, mainly as a trade target. After he was traded to the Red Sox last season, Boston cut ties with him last week, making him available for the taking. The Cubs are a team to watch with him as well as Trey Mancini, for several reasons.
For starters, Matt Mervis will be given a shot to earn the starting 1B job in camp, but he will need a backup at some point. Hosmer and Mancini can fill that void while also playing DH if needed. Hosmer makes more sense than Mancini, although Mancini is younger and a right-handed hitter who can hit lefties.
Hosmer will come cheaper now that he is released, but he is also a lefty which the Cubs need more of in their lineup. Given what the Cubs displayed over the weekend, they are aggressive in some aspects and continue searching the free-agent market for the pieces they need. These are names to watch as we approach the new year and names that all fit what the Cubs are trying to accomplish.

Upgrade Your Account
Unlock premium boards and exclusive features (e.g. ad-free) by upgrading your account today.
Upgrade Now