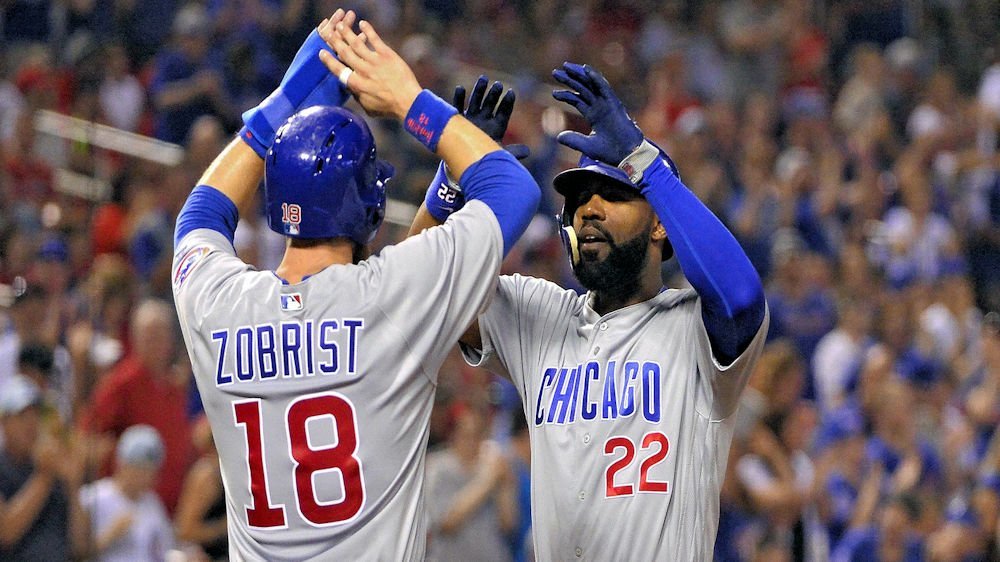 | | |
| --- | --- |
| Something big is brewing for the Cubs | |
---
I awoke to an epiphany at 4:00 AM this morning; the Cubs are going to do something huge this off-season.
After the 2018 season ended for Chicago, I wrote a huge, five-part article about what I thought the Cubs needed to do to rebuild for 2019. Some applauded, some jeered, and for the most part, most of my projections may still be in play.
We can debate all day about whether the Cubs will actually part ways with Addison Russell, or whether they can find a new home for Tyler Chatwood, but the fact remains that they will have holes to fill as free-agents begin departing.
There's been no news about Jesse Chavez, though no one doubts that the Cubs will eventually get him re-signed. Nothing has been mentioned about keeping either Daniel Murphy or Justin Wilson, and if anyone is talking to them, it hasn't been reported. Anthony Bass was quietly designated for assignment following his DL stint in mid-August, and we haven't heard the names, Jaime Garcia or Jorge De La Rosa, since the season ended. A pair of catchers, Bobby Wilson and Carlos Corporan also earned free-agency this winter, but again, nothing has been done with the pair, either by Chicago or an outside team.
According to GM, Jed Hoyer, the Cubs were likely to deal in trades, rather than the top-tier of free-agency this year, but still, nothing of any notoriety has been accomplished. The trade portion of the off-season is still young, but the Yankees broke the seal last night when they finagled the first big trade of the year by acquiring left-hander, James Paxton form the Mariners.
While it certainly doesn't behoove the Cubs to rush into trades, waiting too long could prove costly, leading me to wonder if the Cubs may be in on the free-agent wars after all. Still, payroll obligations are high, and the Cubs are expected to cross the $206M Luxury Tax threshold long before they ever consider signing guys like Bryce Harper or Manny Machado.
So, what's the plan?
Honestly, I think it's going to be a mixture of both free-agent signings and trades, but there's some defense to be played by Theo Epstein here as well. The Yankees, and more importantly to the Cubs, the Phillies, are waiting at the doorsteps of the big name free-agents with blank checks. The Phillies have announced that they "may even get a little stupid" with signing free-agents this year, and the Yankees have already started to make their statement about their seriousness in buying a championship team. While the Cubs need not concern themselves with NY until October, an already solid team adding names like Harper, Machado, Corbin and Paxton spells trouble in the post-season. The Phillies have also been tied to Harper and Machado, along with other big names, potentially and preemptively setting the stage for a 2019 NL East title and beyond.
An interesting hypothesis was formed on social media last night: Kris Bryant and Bryce Harper are friends, and share Scott Boras as an agent. Buster Olney suggested that Bryant might be for sale (we can argue that all day, but if the offer is right, Theo will sell). While Theo vaguely addressed Olney's assertion, he never said, "No." Does Harper signing elsewhere increase Bryant's chances of being traded? I'm not saying that it does or that it doesn't, but it is an interesting theory.
The stillness in the Cubs' camp makes me think Epstein is biding his time for something big, though that something remains a mystery for now. Whether the Cubs are feigning financial concerns and intend on pursuing Harper, or whether they are preparing for some blockbuster trade remains a mystery, but something big is brewing; I can feel it.

Upgrade Your Account
Unlock premium boards and exclusive features (e.g. ad-free) by upgrading your account today.
Upgrade Now